One of the greatest virtue of architecture, is the ability to merge the building, its interiors to the nature and surroundings. One of the masters of architecture who lives this virtue is Miguel Angel Aragones, the founder of Taller Aragonés Architectual Firm. His breathtaking projects create interiors and residences with a feeling of being on an own universe, in a minimalist paradise.
Among his works, one place I day dream about is Hotel Mar Adentro in Mexico. Each room was built in a factory. The Taller Aragonés Architects built the entire interior structure and sent it in boxes across the sea to its destination, where it was assembled on site by local hands. Miguel Angel Aragones sais he has learned as part of the process from German and Italian manufacturers what we sometimes fail to intuit from schools or books over the course of many years.
This all started with an inspiration as the architect describes it:
"The first time I visited this property and took in the desert and the diaphanous, clear water running along a horizontal line in the background, I felt the enormous drive of water under a scorching sun. This piece of land, located in the middle of a coastline dotted with "All Inclusives," would have to be transformed into a box that contained its own sea –practically its own air– given the happy circumstance that the universe had created a desert joined to the sea along a horizontal line. It was the purest, most minimalist landscape a horizon could have drawn. On either side, this dreamlike scenery collided with what humans consider to be aesthetic and build and baptize as architecture. I wanted to draw my own version, apart from the rest."

…"I imagined floating houses, houses like boxes that I would harvest in order to trap light. At Mar Adentro, the houses are made of glass on the seaside, and of concrete where they meet both Sun and desert. They are cubes in the middle of the ocean that use water not to navigate, but to sustain life. Everything becomes water, flooding your eyes and running through your body as well."…"The limit of the view is the horizon, constant and linear; only its mood changes, never its form,"
– Miguel Angel Aragones
No more words are necessary, I live you to join me in a day dream with the photographs of this heaven taken by Joe Fletcher. Wish you an inspiring week.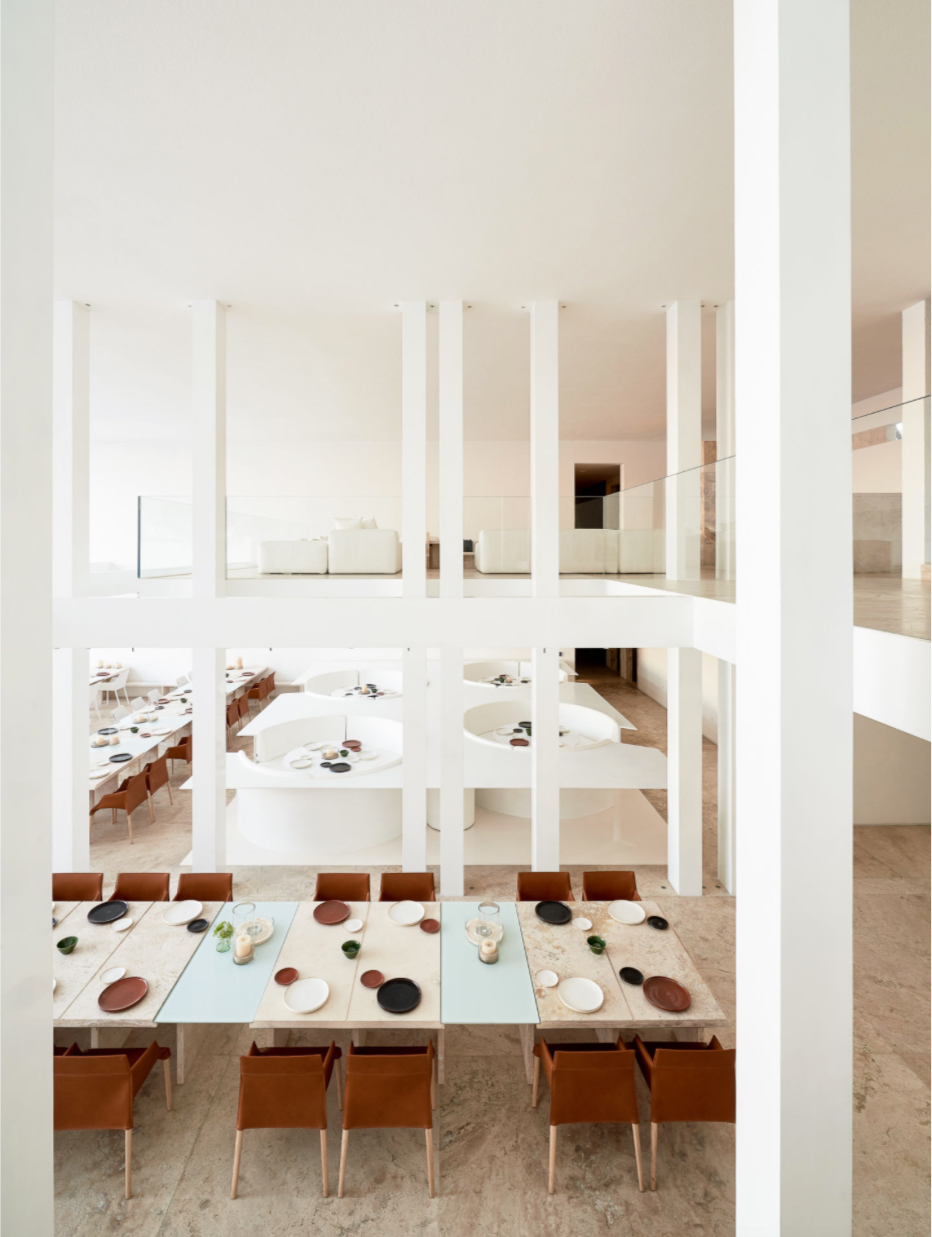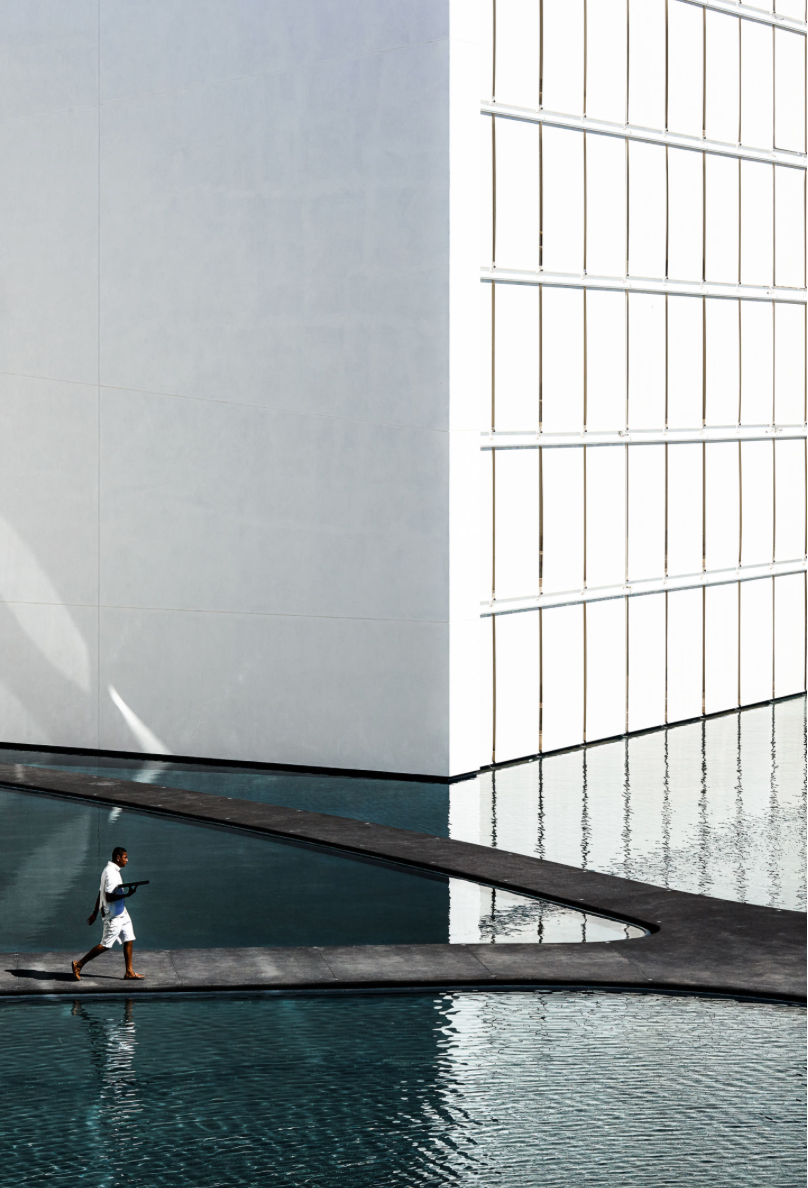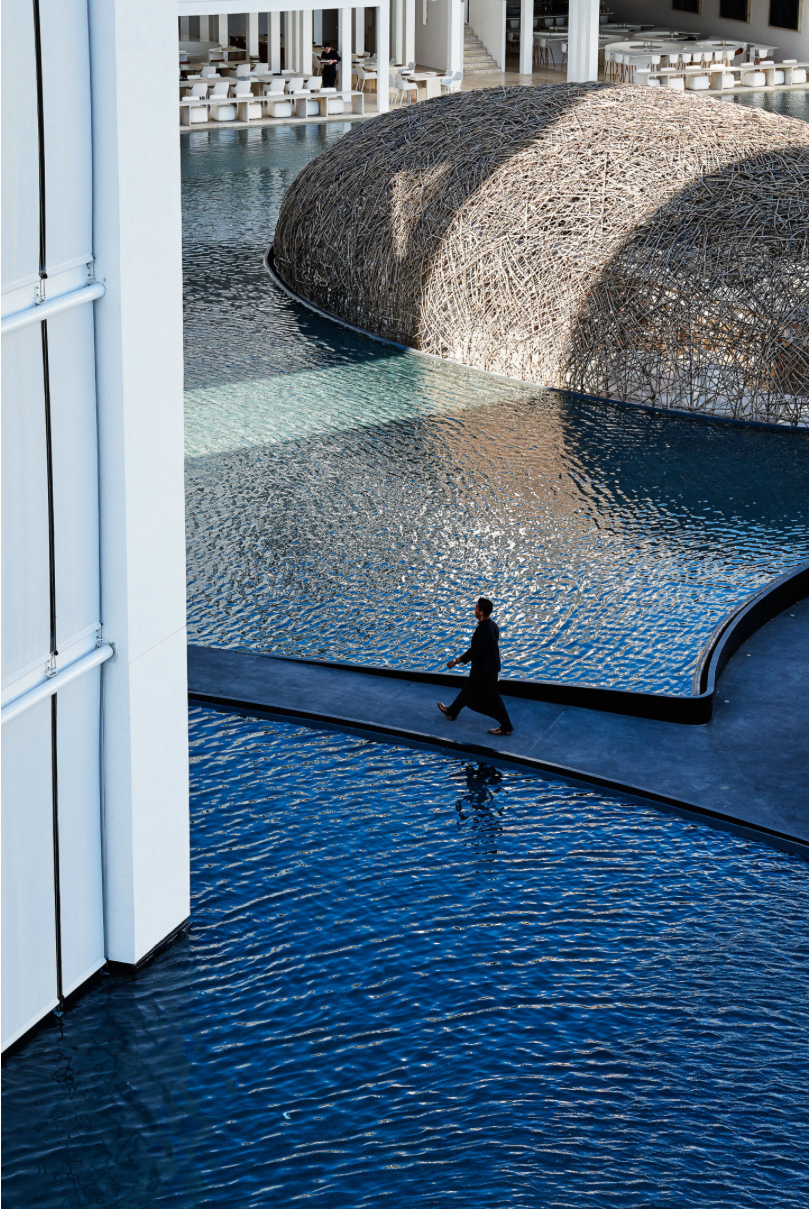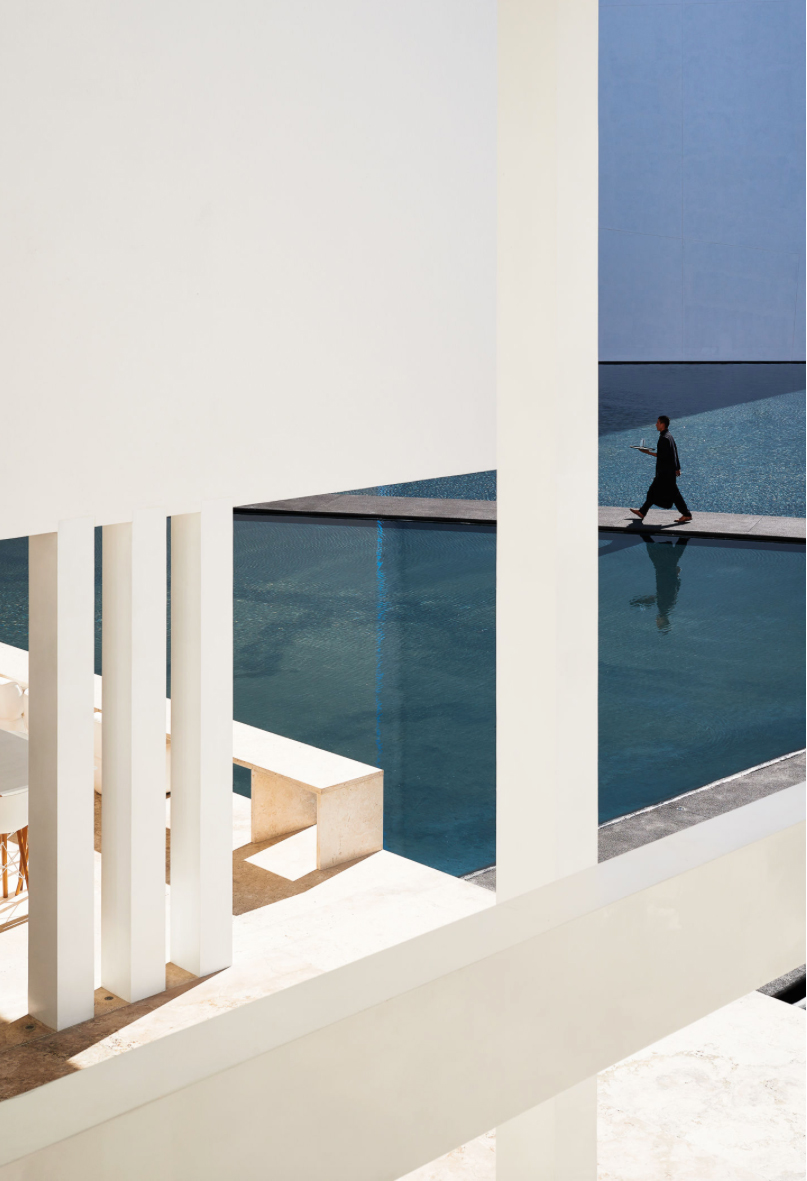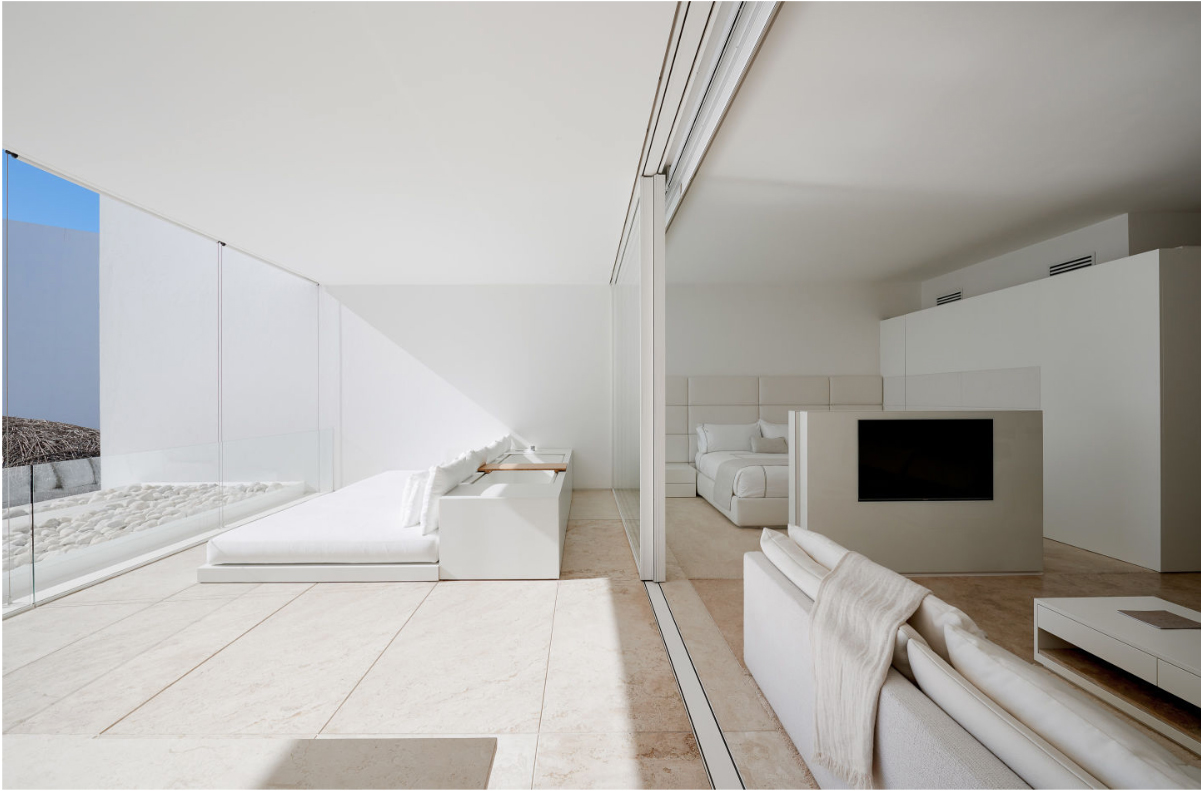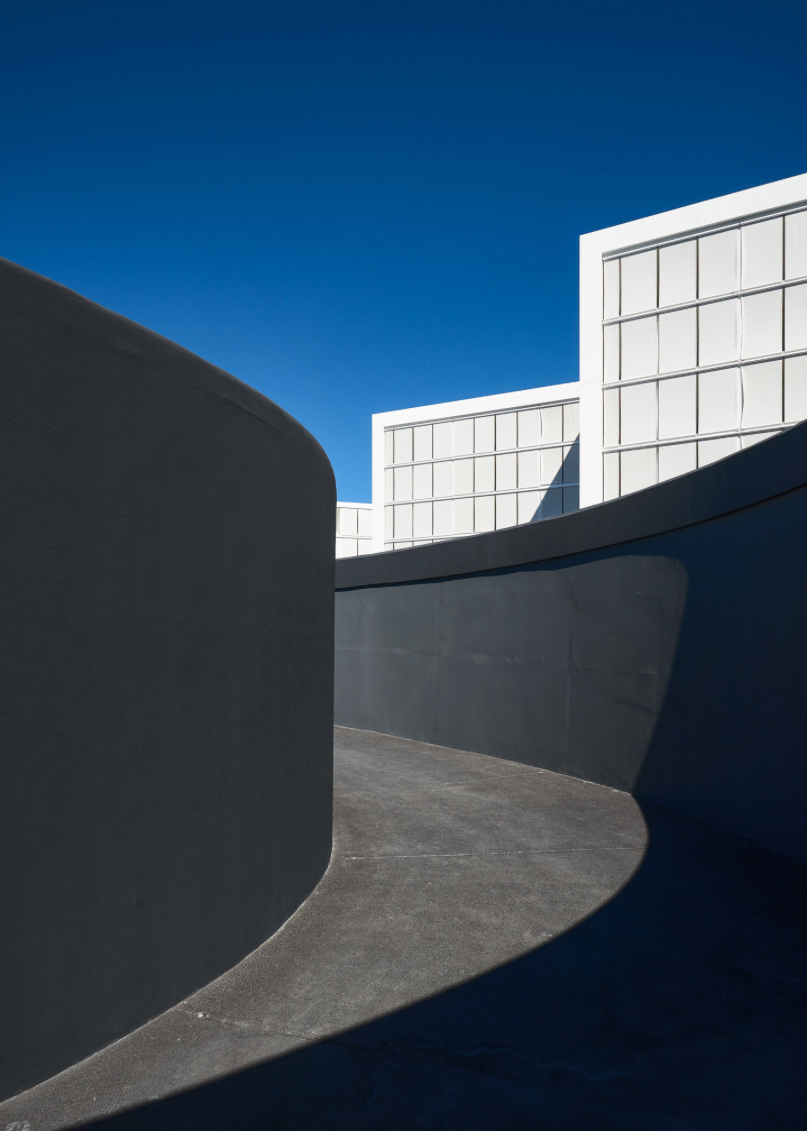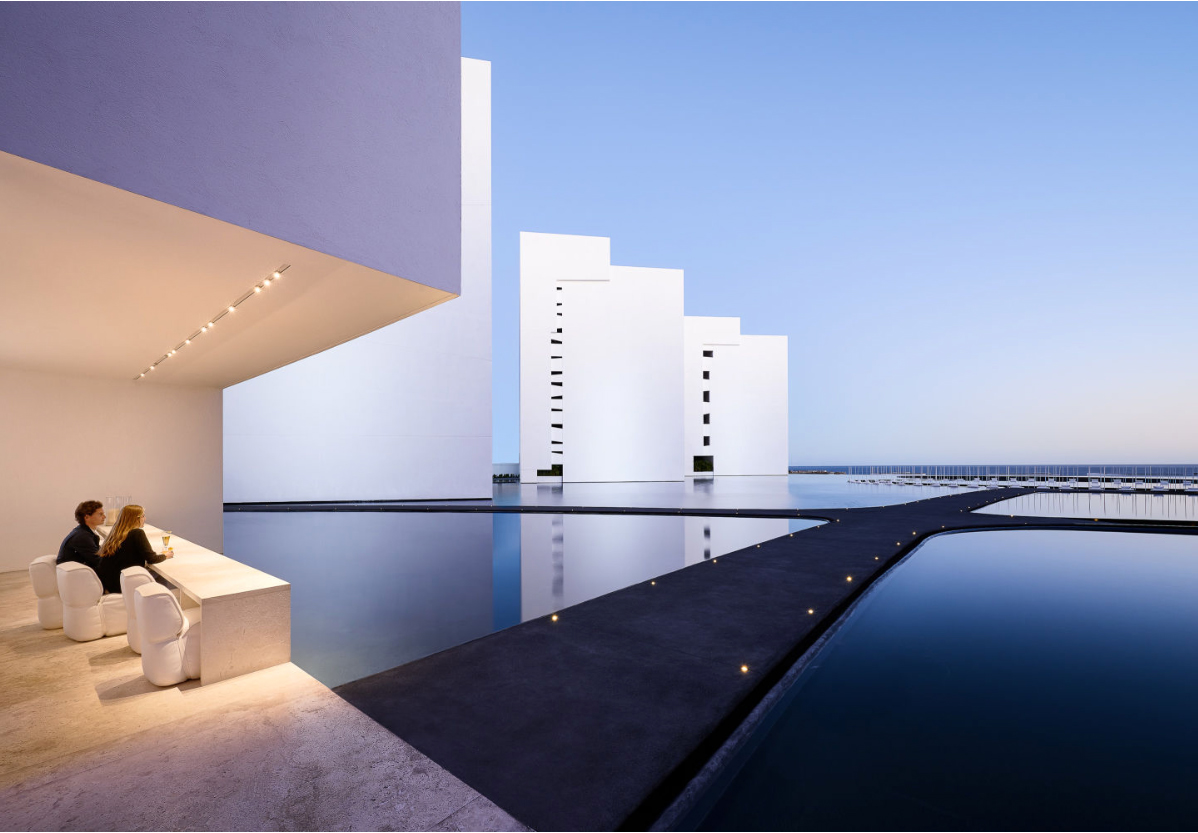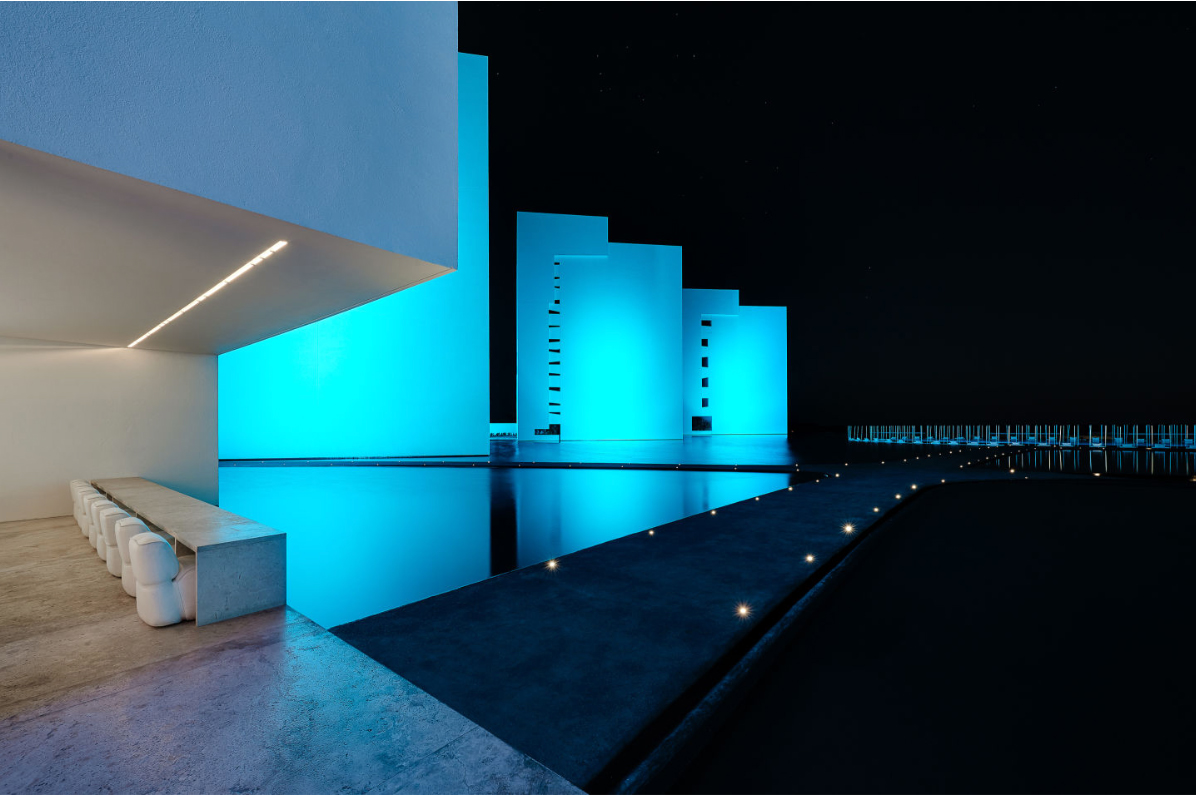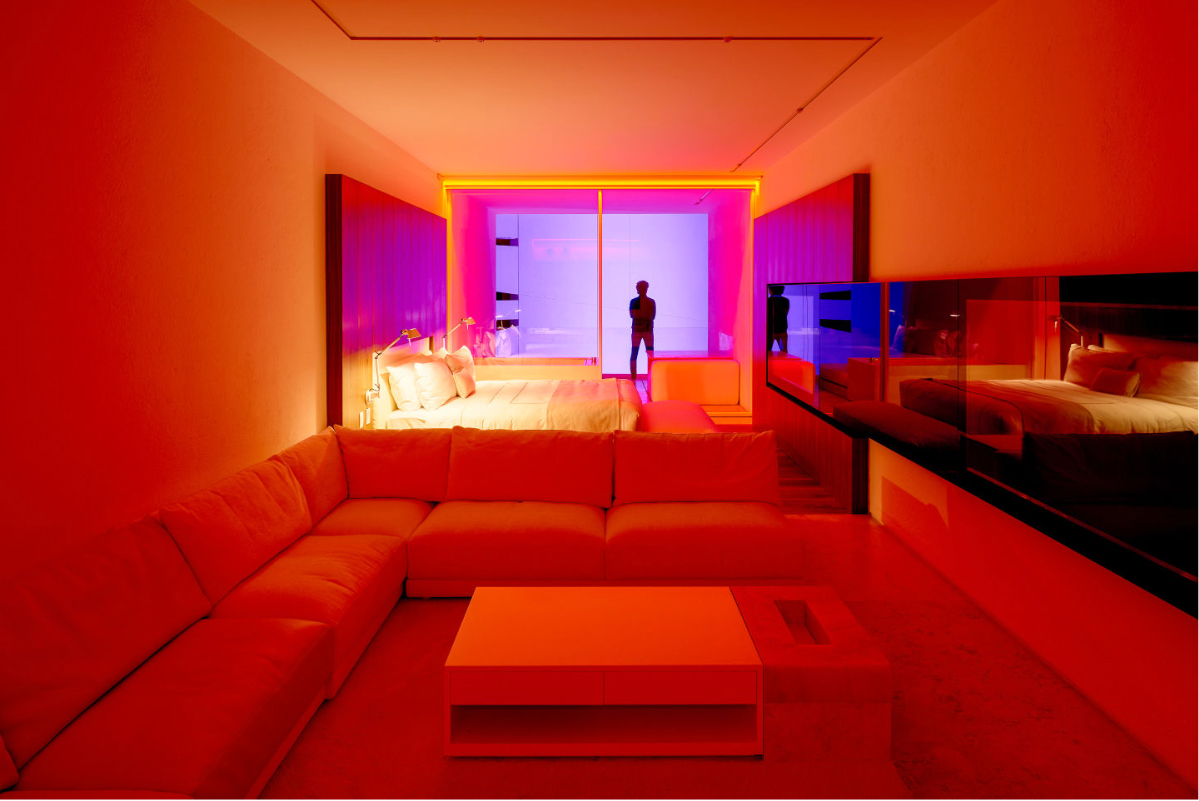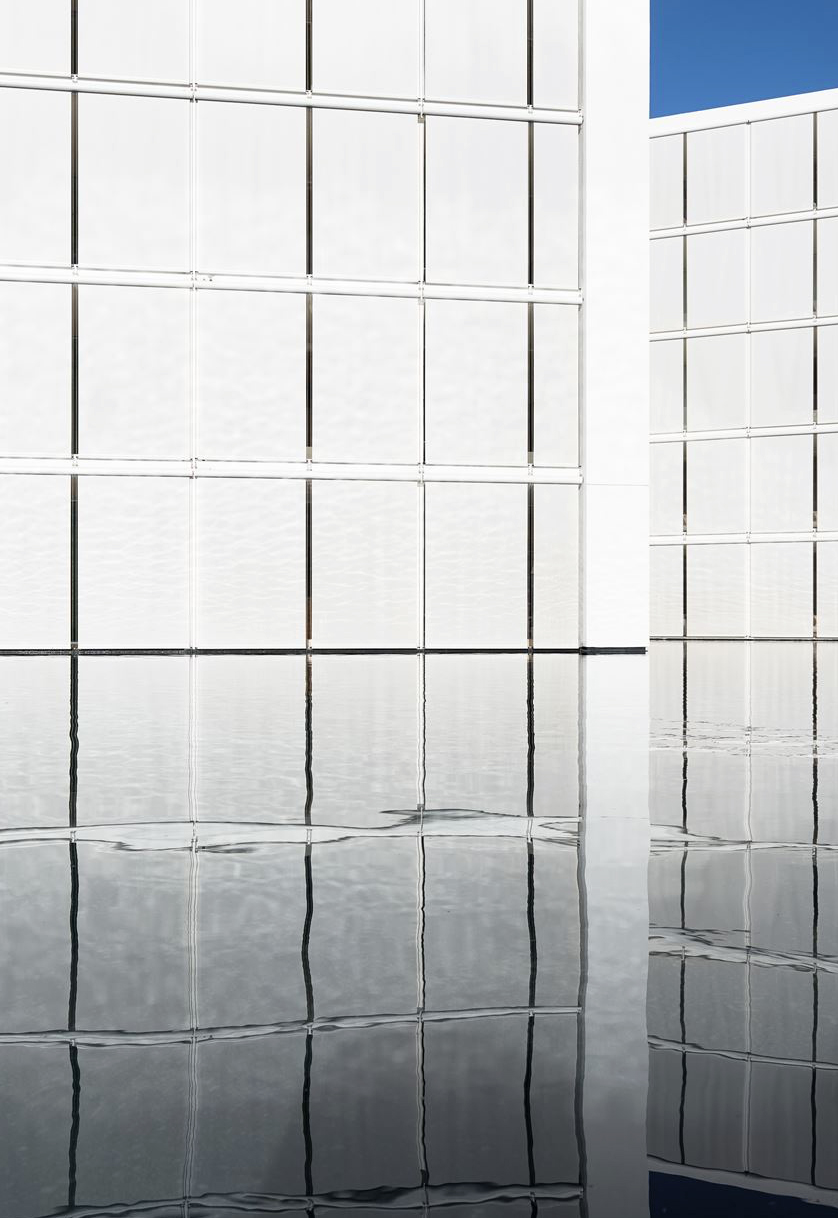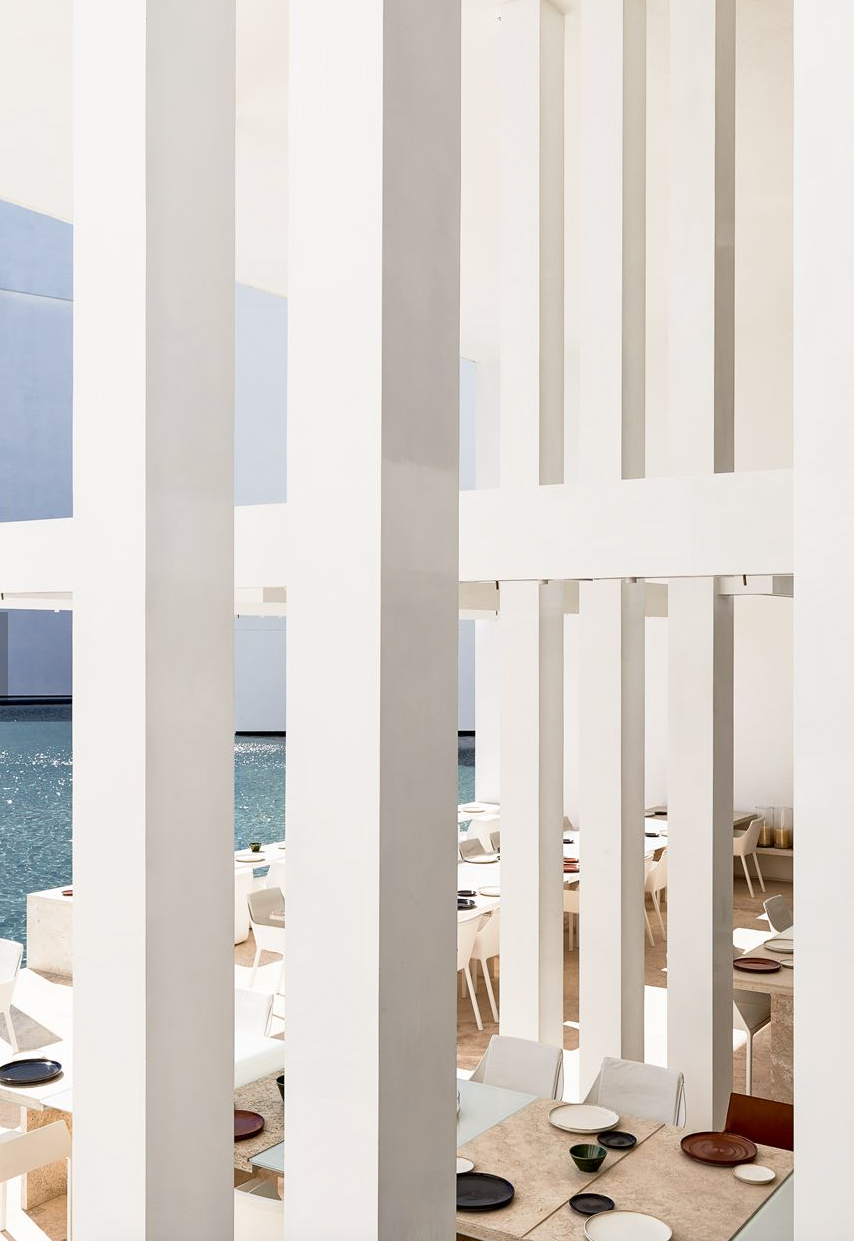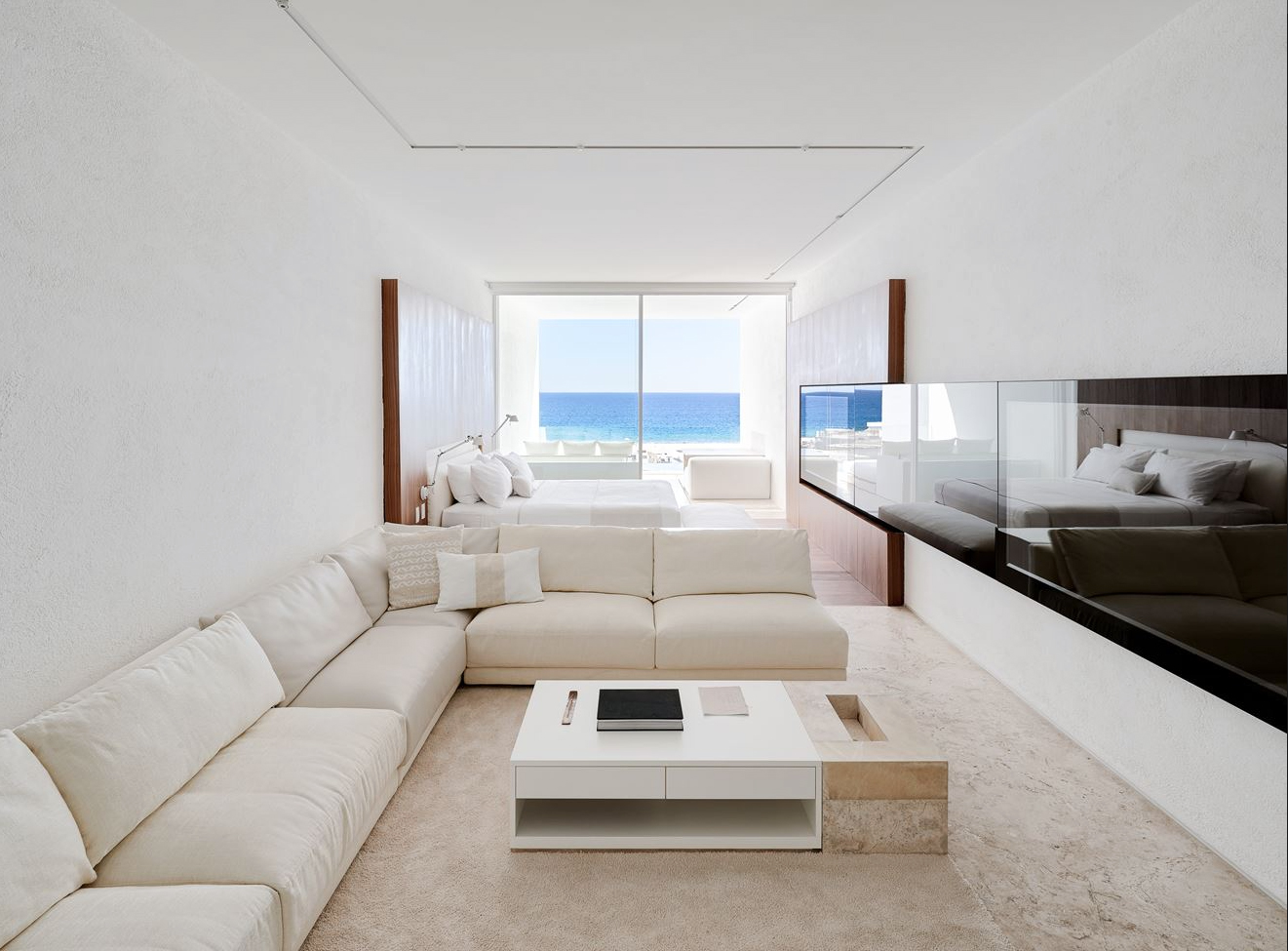 Via Archidaily