As an interior designer myself, I find great joy in sharing the exceptional creations of talented and renowned designers and architects who constantly fuel my passion. Today, I am thrilled to introduce you to the remarkable work of Olson Kundig, a globally acclaimed interior design and architecture firm.At the heart of our exploration is a project by none other than the visionary Owner, Tom Kundig. Prepare to be captivated by the seamless blend of spirituality and design excellence that characterizes the work of Olson Kundig. Their unique approach beautifully merges the realms of nature and interior, forging an enchanting bond that speaks to the soul.
Join me as we delve into the wondrous world of Olson Kundig and Gillian Wynn, where architecture and design transcend the ordinary, and every space becomes a testament to the harmony between humans and the natural world. So, without further ado, let's embark on this awe-inspiring journey and discover the magic that awaits within these remarkable creations.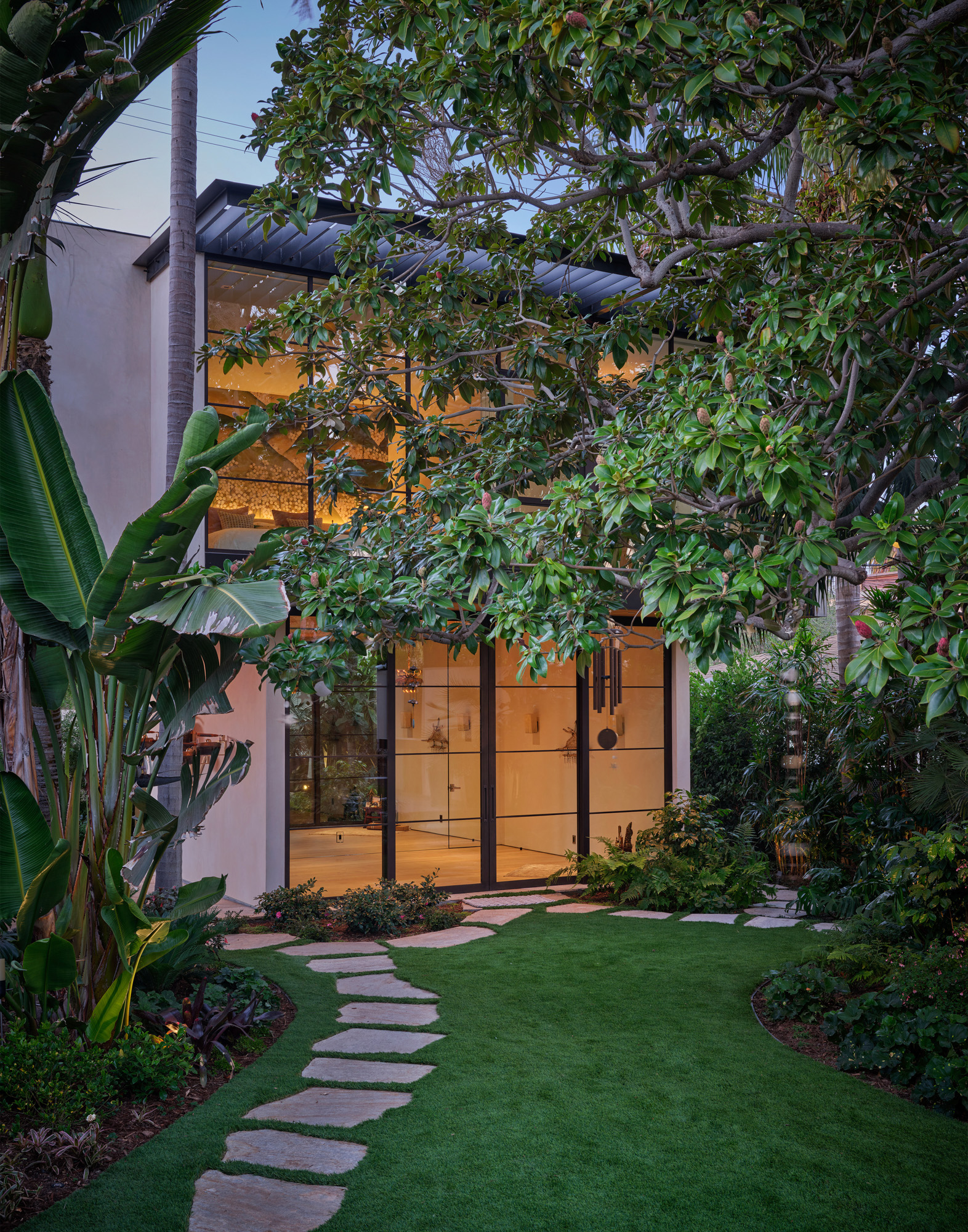 Palms Residence by Olson Kundig is a harmonious abode that seamlessly connects the interior with the exterior, blending in perfectly with its natural surroundings in Venice, Los Angeles. The use of materials complements the beautiful gardens, and a bespoke sonic kinetic sculpture adds a unique character to the home through sound.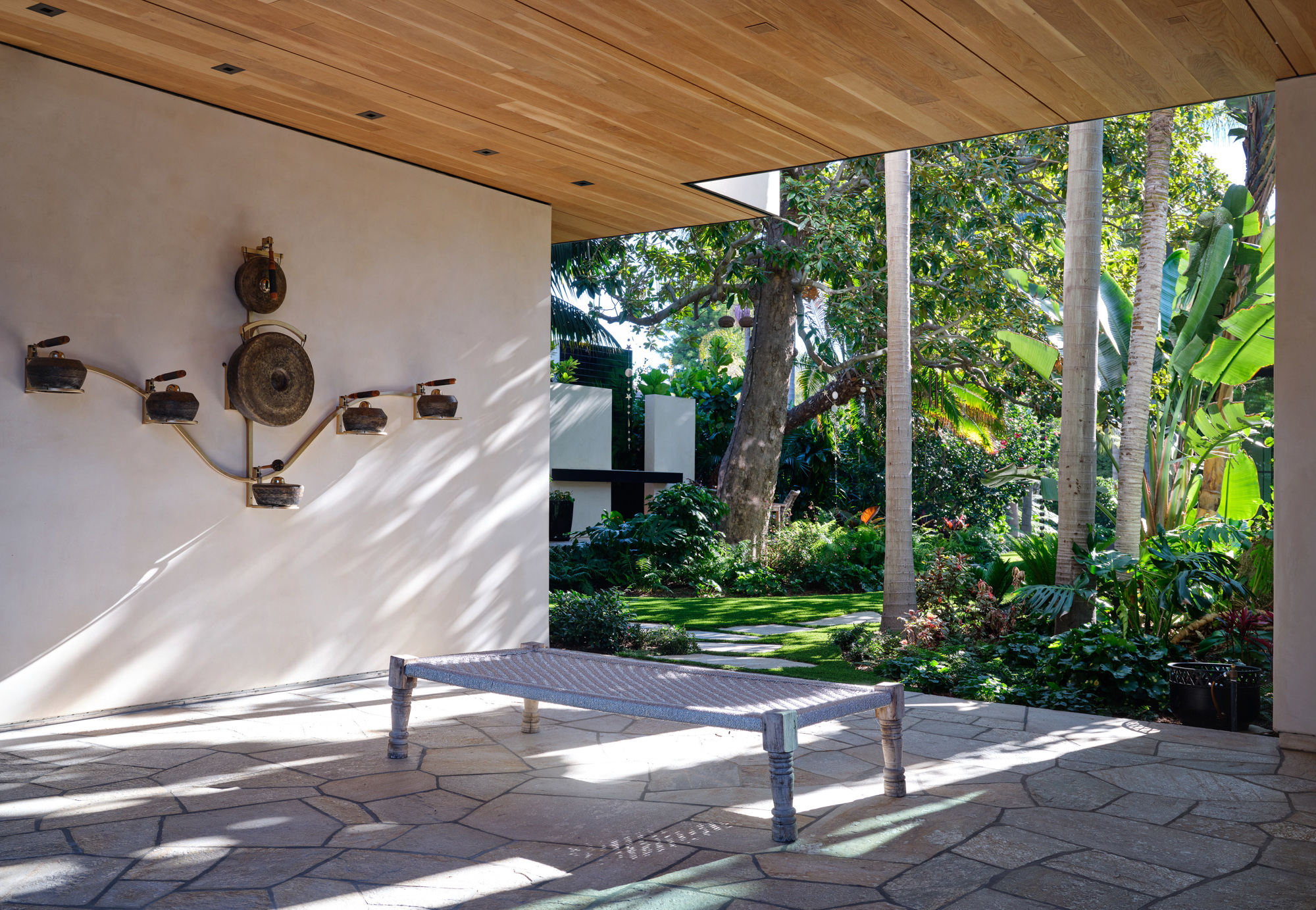 Upon opening the gates, Gillian Wynn, the client and interior designer, instantly knew she had found her dream home in Palms Residence. Seeking something distinct from Olson Kundig's previous works, Gillian collaborated with Tom Kundig, the Principal and Founder of Olson Kundig, to unravel the narrative that the home was meant to portray. Emphasizing the interaction between the inside and outside spaces, Olson Kundig ingeniously designed the home to unfold gracefully around the garden, making the natural environment the heart and soul of the residence.
Palms Residence effortlessly blurs the boundaries between its interior and exterior spaces, making the most of Venice's idyllic climate with its yoga studio, split-level living room, dining areas, and bedrooms. Tom's ingenious concept of treating the open architecture like layers of clothing allows for versatile ways to open and close the building, providing various entry and exit points. This approach ensures a seamless connection to the surrounding nature, where one can sit and be embraced by the natural environment.
The beachside location blesses the home with a magical abundance of natural light throughout the day, transitioning gracefully from the sun's rise to the moonlight's embrace. Large glass doors and a glass-walled stairwell further enhance the indoor-outdoor living experience, welcoming the light and infusing warmth into the interior space. Adding to the charm, the private yoga studio features a captivating Gamelatron installation, an extraordinary kinetic sculpture created by the owner's friend, Aaron Taylor Kuffner. The sculpture, composed on-site, fills the home with a soul-soothing sound bath from Indonesian gongs, contributing to the overall character and ambiance.
Olson Kundig masterfully employs a modest and simple palette, using proportions and materials that gracefully set the stage for the home's main focus—the garden. Thin glass windows with black metal bracing echo the garden's horizon lines, while white stucco walls reflect the changing sunlight. The roof and subtle exterior accents don a darker color, intentionally allowing the vibrant beauty of the garden to shine through.
Designed to seamlessly blend into its garden surroundings, Palms Residence achieves a natural flow between indoors and outdoors through its thoughtful visual and functional design. Placing the home gently within the garden creates an enchanting and personalized living space, perfectly tailored to both the site and Gillian's lifestyle.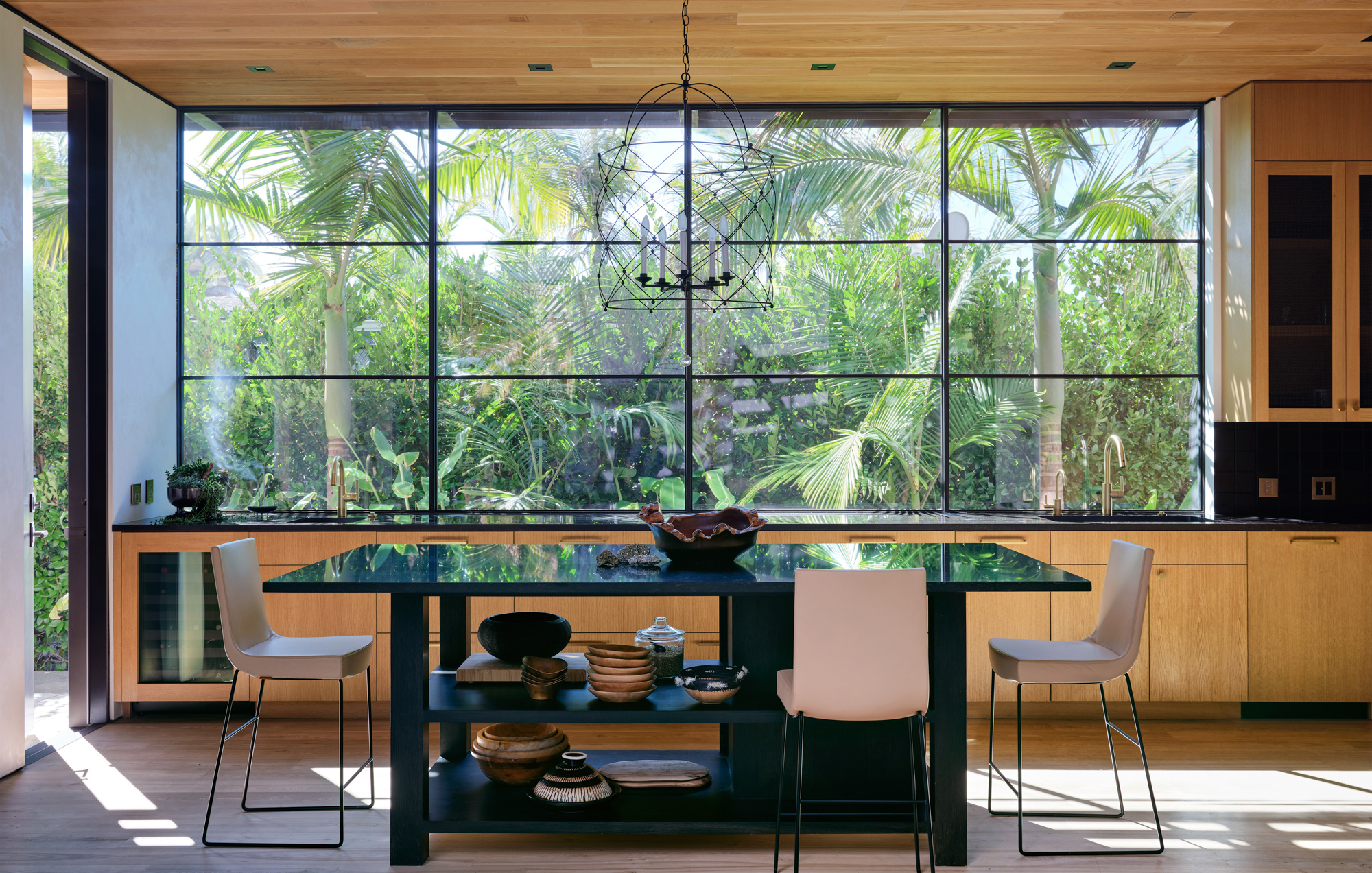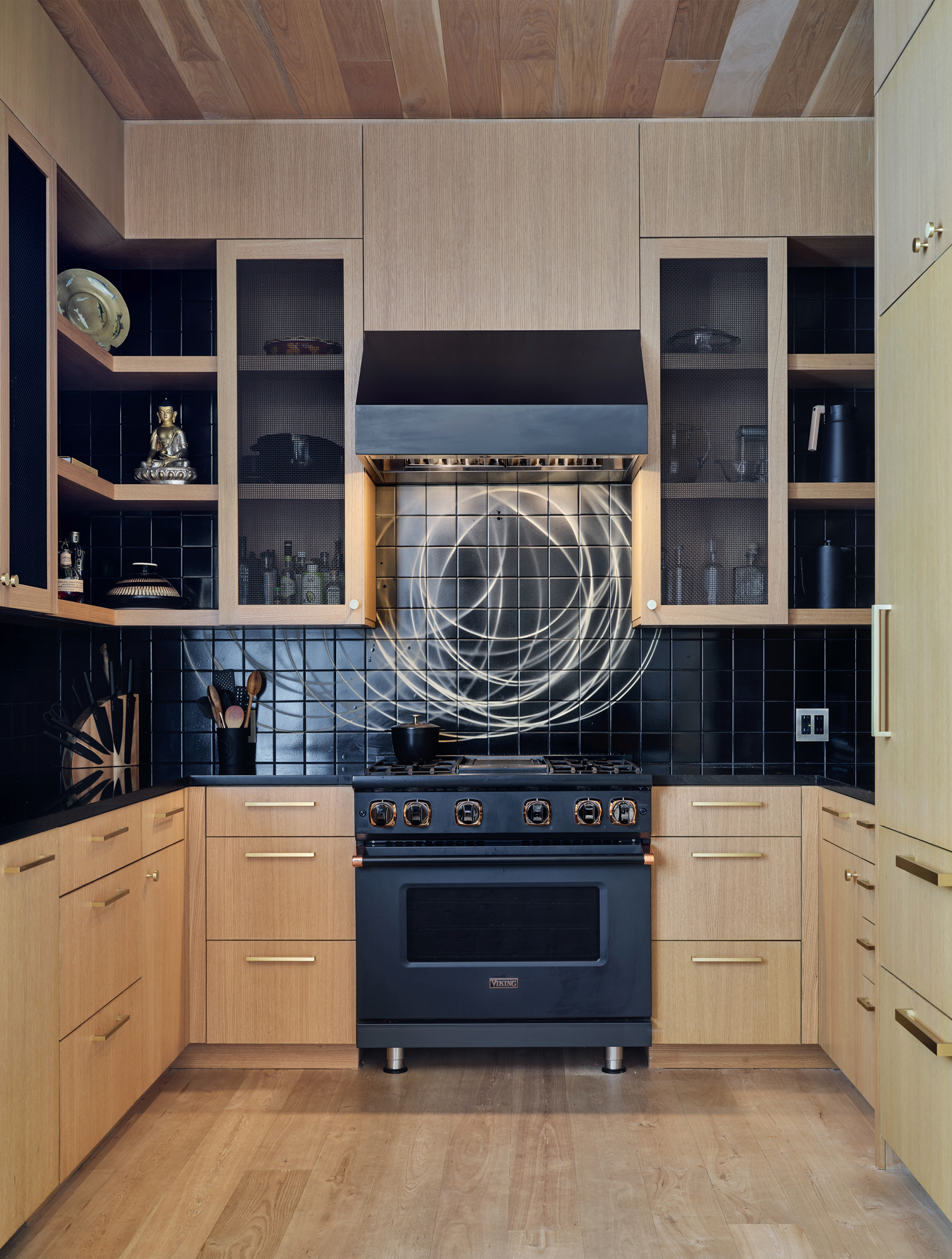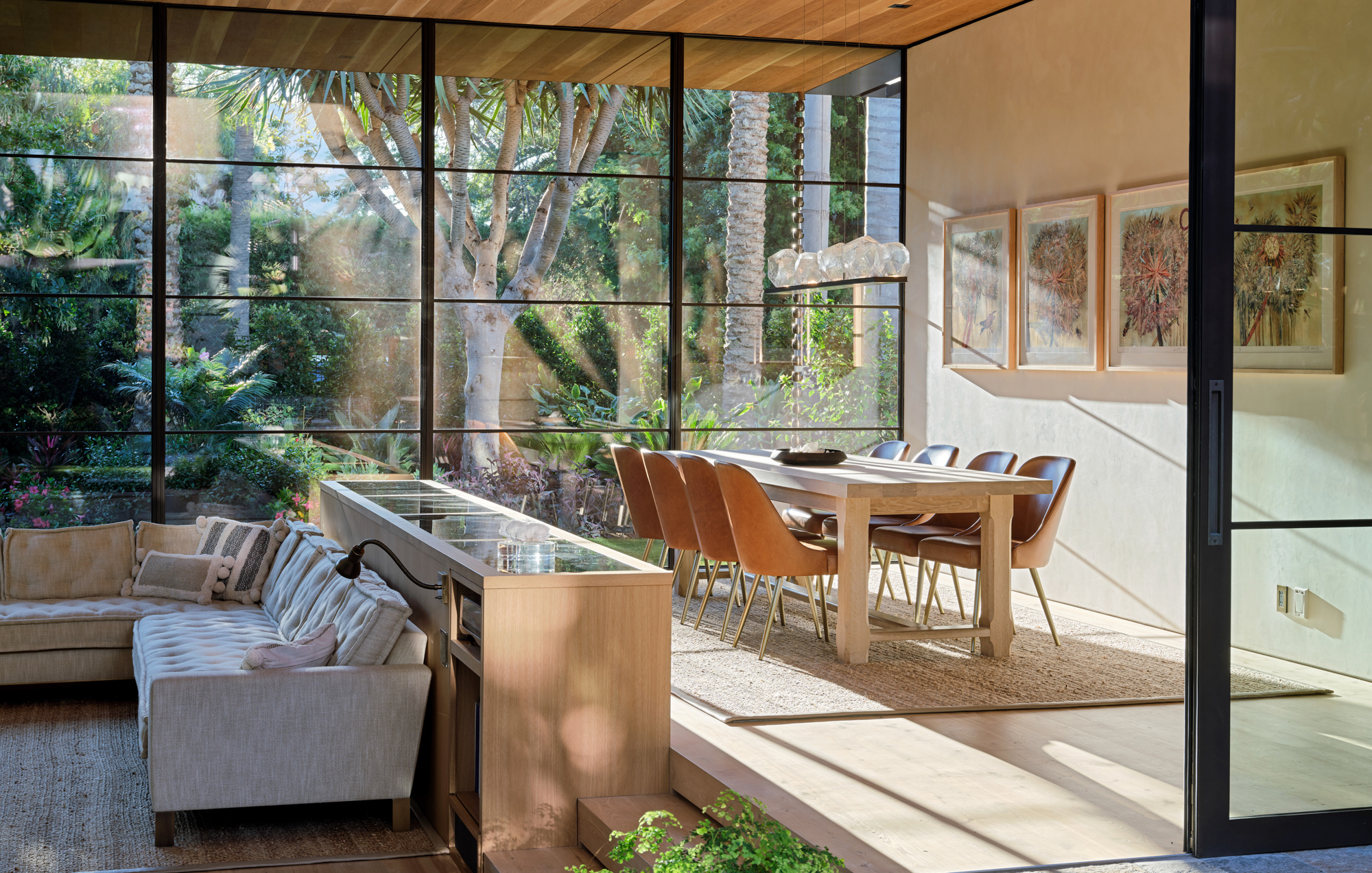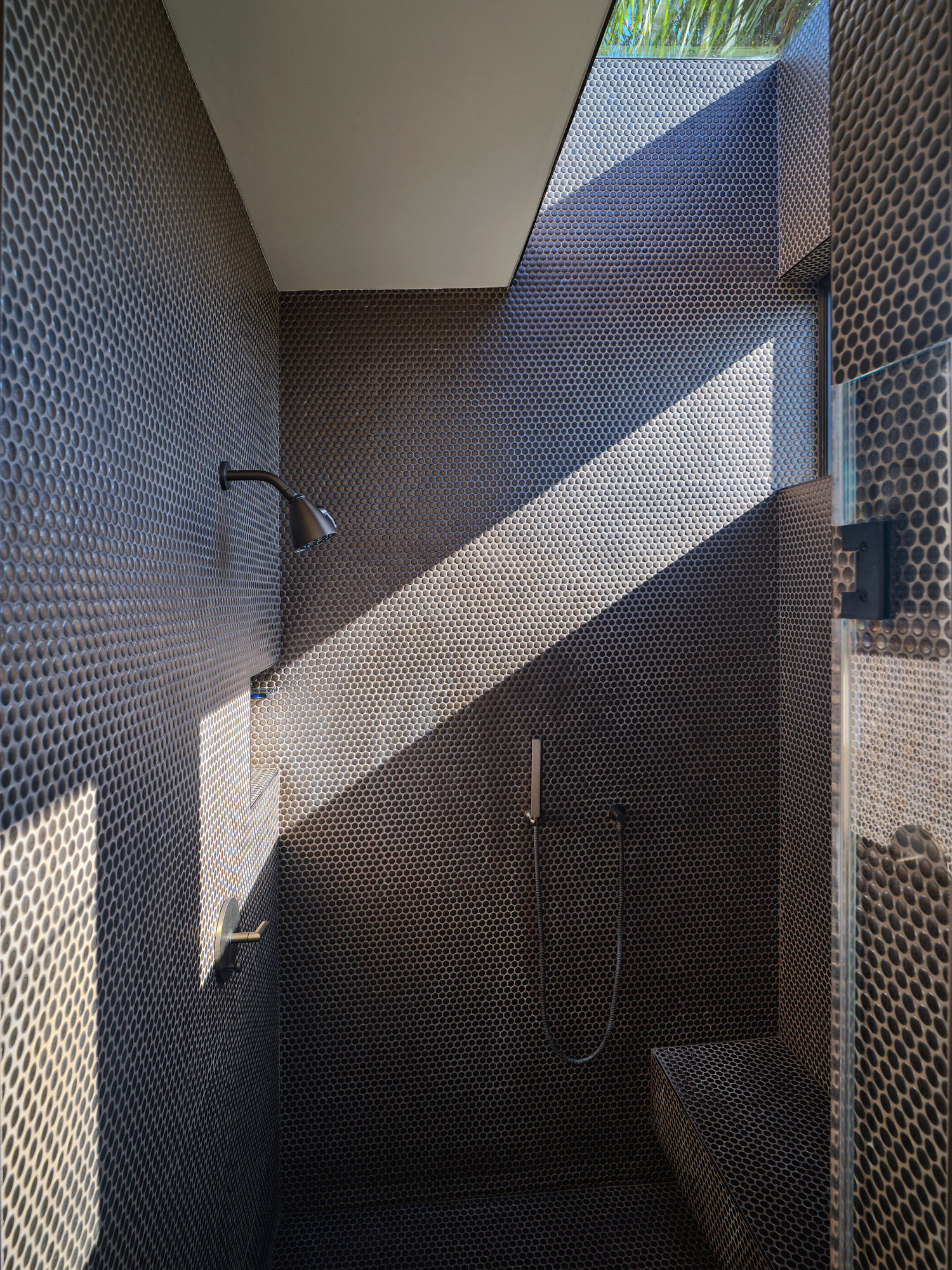 Interior Design by
Gillian Wynn
Are you dreaming of a similar living space, with own yoga and meditation corner, connection to nature, minimalism? As an interior designer, my deepest passion lies in helping people bring their interior dreams to life, regardless of their budget. I take immense pride in using my expertise to curate spaces that exude spirituality and promote overall wellness. Whether you desire a tranquil sanctuary, a rejuvenating oasis, or an inspiring workspace, I am dedicated to crafting the perfect environment that aligns with your unique vision.
With a keen understanding of where and what materials to utilize, I strive to create harmonious interior spaces that resonate with your soul. I firmly believe that a well-designed space has the power to nurture and elevate your well-being, and it brings me great joy to be part of this transformative process.
If you are seeking to infuse your living or working space with a touch of serenity and spiritual essence, I invite you to get in touch with me through my interior design practice, Soul Space Interiors. Let's collaborate to shape a space that speaks to your heart and uplifts your spirit. Visit my website at https://www.soul-space-interiors.com to learn more about my services and begin your journey toward a soulful and wellness-focused interior transformation. I can't wait to embark on this transformative design journey with you!