Interior design is not about running after trends, it about creating a place of comfort, a certain atmosphere, a home. Our homes can be a place reflecting our lifestyle and personalities. When we cleverly design our spaces, it can become a place where we feel the most comfortable in. Have you found yourself starring at the current furniture arrangement, at the laying around pieces that need appropriate storage, at the colors of the room and not being able to imagine how this room could look different using what you already have or adding new interior elements? Then its time to hire a designer to help you.
CLICK HERE TO SEE HOW IT WORKS
Want to join Designsetter network of partners in the interior design industry? Are you a manufacturer for the interior design industry with a clean minimalist aesthetic? Feel free to contact us and see if we are a great match to be working on interior design projects together.
Designsetter is an Interior Design, Lifestyle & Design Culture online publication created by the creative director of Revival Design Bureau Valerie Schoeneich. In connection with Revival Design Bureau we offer communication design services with a minimalistic design aesthetic. Timeless, clever design build on a visual strategy which communicates the core values of your business.
If you like the minimalistic design aesthetic of designsetter and would like to transform your business's vision into a Brand,Revival Design Bureau might be the right professional partner for you.
CLICK HERE TO GO TO Revival Design Bureau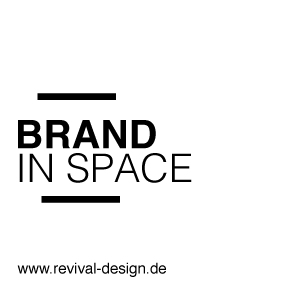 Brand In Space Interior Design services expanding and transforming your brand's visual identity into space.
For Offices, Boutiques, Hotels, Restaurants and Cafes who want to keep a cohesive brand look also in their interior spaces.
CLICK HERE TO GO TO Revival Design Bureau Brand in Space Servises