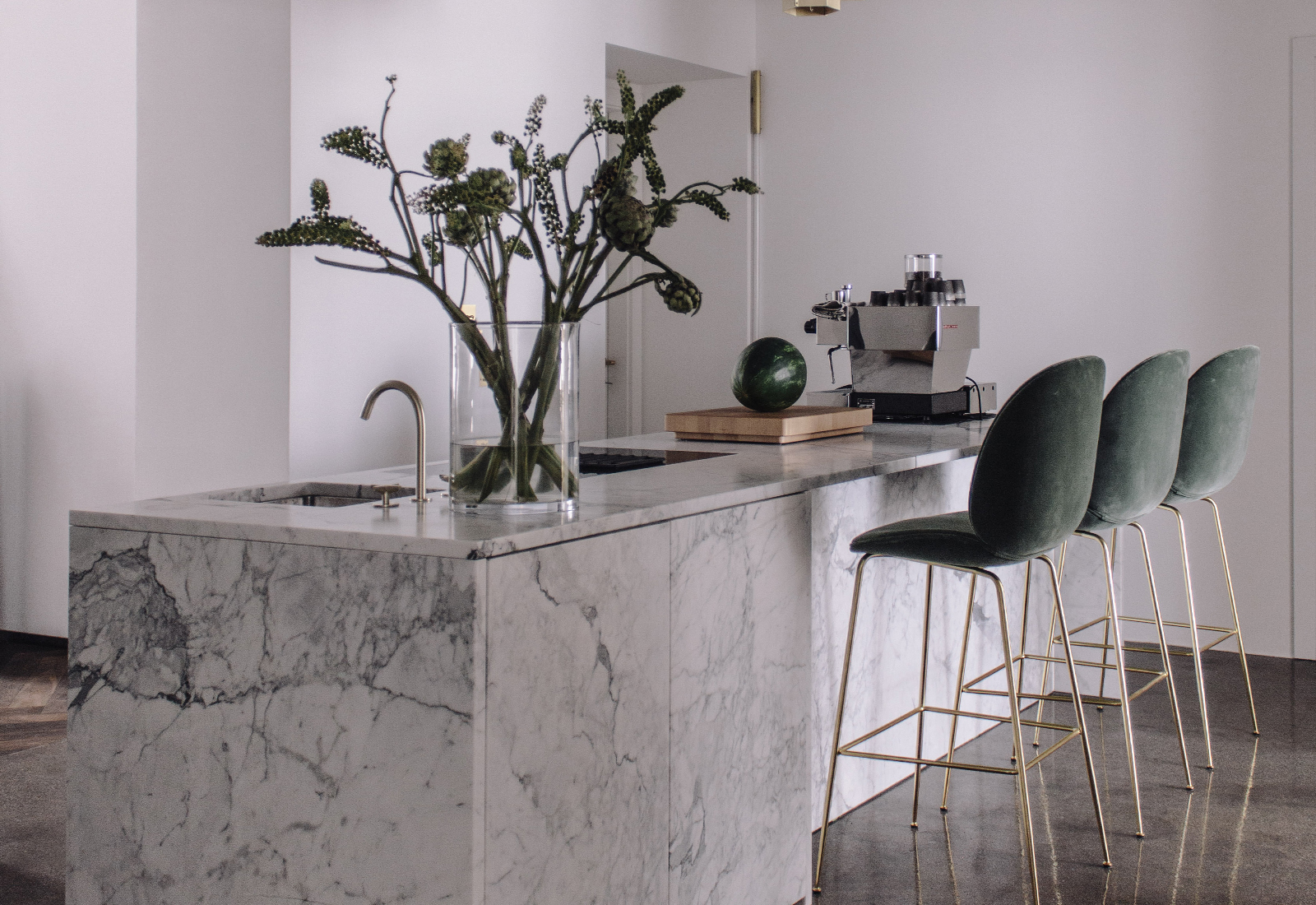 Studio Riebenbauer interior concept design

EN:
If the interior of our homes are a reflection of our inner worlds, personalities and lifestyle, one of the main goals for designing a studio space or an office space would be to reflect our work/brand philosophy. Austrian Studio not only created an astonishing interior concept for their studio, they transformed their brand story into the studio space.
"In its newly self-designed space, Studio Riebenbauer expresses fully the multidimensionality and international character of the agency. Colours, Shapes and Materials bring to life the diversity of the Studio. This approach breaches the limits of conventional communication design and advertising disciplines, venturing into branded spaces and branded architecture, to fully encompass all the layers of a brand. " This is how Studio Riebenbauer describes this project on their website.
Among highly appealing images of studio Riebenbauer's space  below, there are also raw "before" images which show what an amazing transformation is possible within a space.
As we scroll down the images below we see a certain pattern of high end materials used within this interior. Marble, Smoked Oak, Velvet, Brass, Ceramics, Concrete, terrazzo details. Together with high quality materials we can see high end furniture like the Velvet Beetle Lounge Chair a design classic created by acclaimed design studio GamFratesi for Danish furniture & lighting manufacturer Gubi. (also seen in the Flora Danica Restaurant in Paris)
Quality materials and furniture contribute to a luxurious feel. Nevertheless this luxurious feel is not overdone. Quite the opposite, through the minimal use of objects and a larger use of free open space there is a certain minimalist feeling to this interior as well, don't you think? A luxurious minimalism so to say! Another interesting element here is the themes of "flora" and playfulness. Both contribute to the statement: quality and luxury in a fun easy going way.
The social element of "togetherness" is supported in this studio space by offering long tables for the computer work and the so inviting marble bar with bar chair version of the Velvet Beetle Lounge Chair for quality coffee breaks.
To me, this sounds like a perfect studio space. One of my long term goals is to combine all of my creative projects – the branding, interior styling and this magazine into a one multidisciplinary agency and to give it a unique studio space. Not only I highly admire the design work of studio Riebenbauer, their studio space shows me what is possible to achieve.
DE:
Wenn das Interieur unserer Häuser ein Spiegelbild unserer inneren Welten, Persönlichkeiten und Lebensstil ist, können wir sagen, dass der Hauptziele für die Gestaltung eines Atelierraums oder eines Büroraums darin bestehen, unsere Arbeits- / Markenphilosophie dadurch zu reflektieren? Das österreichische Riebenbauer kreierte nicht nur ein erstaunliches Interior Konzept für ihr Studio, sondern verspiegelte ihre Markengeschichte in deren Studioraum.
"In den neu bezogenen und vom Studio Riebenbauer designten Räumlichkeiten wird die Entwicklung des Studios hin zu einer mehrdimensional und international agierenden Kreativagentur zum Ausdruck gebracht. Farben, Formen und Materialitäten machen die Vielfalt der Arbeiten des Studios erlebbar. Diese Arbeitsweise geht über Genregrenzen hinweg und deckt von klassischer Kommunikation und Werbung über Design bis hin zu Branded Spaces und Branded Architecture alle Berührungspunkte einer Marke ab."
-so beschreibt studio Riebenbauer dieses Projekt auf deren Webseite.
Neben den sehr ansprechenden Bildern des Raums von Studio Riebenbauer gibt es auch rohe "Vorher" -Bilder, die zeigen, welche erstaunliche Transformation innerhalb eines Raumes möglich ist.

Während wir die folgende Bilder anschauen, sehen wir ein bestimmtes Muster von High-End-Materialien, die in diesem Interior verwendet werden. Marmor, Messing, Velvets, Holz, Leinen, Keramik, "Terrazzo" Details. Zusammen mit hochwertigen Materialien sehen wir hochwertige Möbel wie den Velvet Beetle Lounge Chair, einen Designklassiker des renommierten Designstudios GamFratesi für den dänischen Möbel- und Leuchten Hersteller Gubi. (auch im Flora Danica Restaurant in Paris gesehen)
Hochwertige Materialien und Möbel tragen zu einem luxuriösen Gefühl bei. Dennoch ist dieses luxuriöse Gefühl nicht übertrieben. Ganz im Gegenteil, durch den minimalen Einsatz von Objekten und eine größere Nutzung des freien Platzes gibt es auch in diesem Interieur ein minimalistisches Gefühl, meint Ihr nicht? Ein luxuriöser Minimalismus sozusagen! Ein weiteres interessantes Element sind die Themen "Flora" und Verspieltheit. Beides tragen zur Aussage bei: Qualität und Luxus auf spielerische Art und Weise sind hier zelebriert.

Das soziale Element des "Zusammenseins" wird in diesem Atelierraum durch lange Tische für die Computerarbeit und die so einladende Marmorbar mit Barhockerversion des Velvet Beetle Lounge Chairs für hochwertige Kaffeepausen eingesetzt.

Für mich klingt dieses Projekt wie ein perfekter Studioraum. Eines meiner langfristigen Ziele ist, all meine kreativen Projekte – das Branding, das Interior Styling und dieses Magazin zu einer multidisziplinären Agentur zusammenzuführen und ihr einen einzigartigen Atelierraum zu geben. Ich bewundere nicht nur die Designarbeit des Studios Riebenbauer, ihr Studio zeigt mir, was eines tages möglich ist.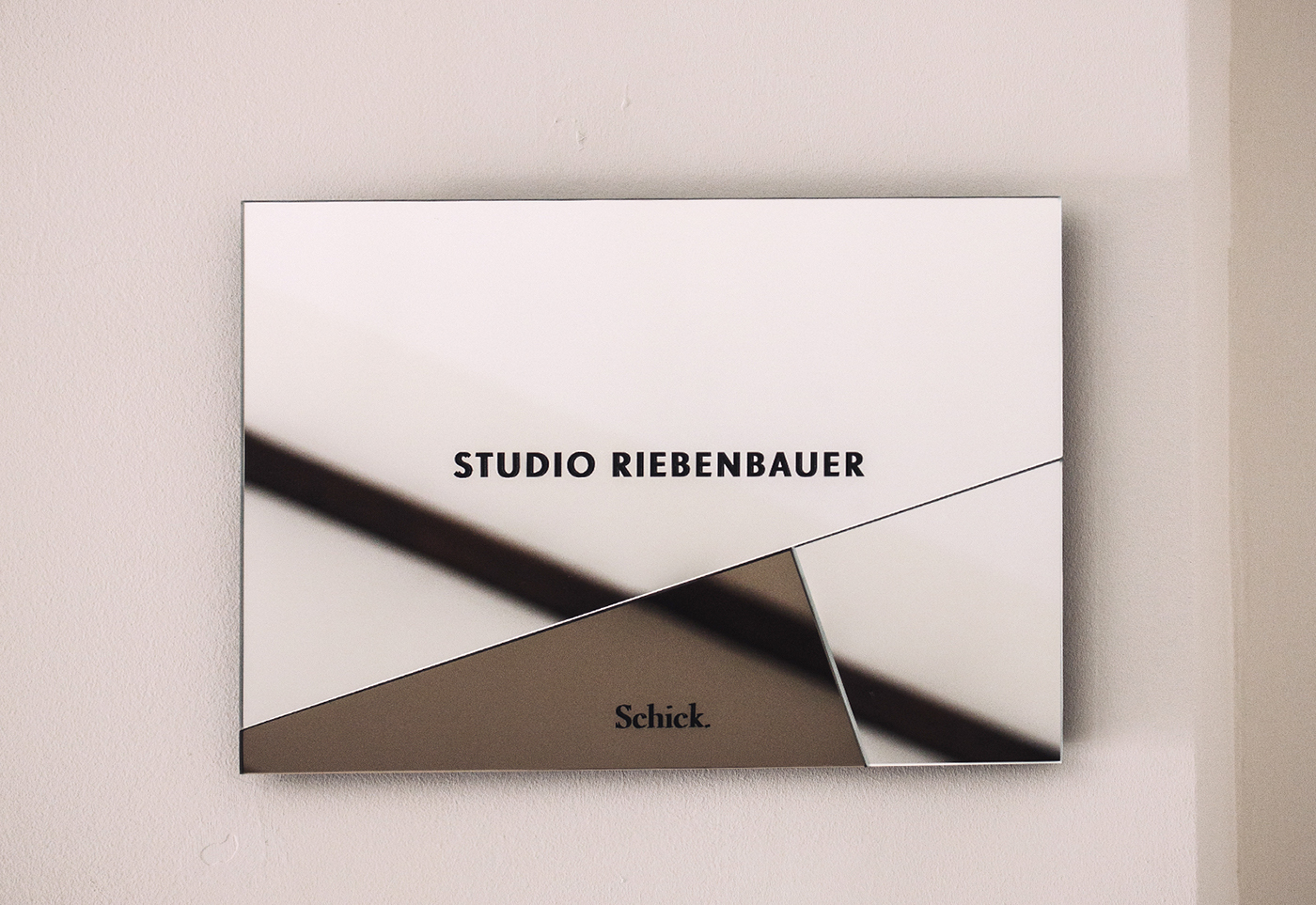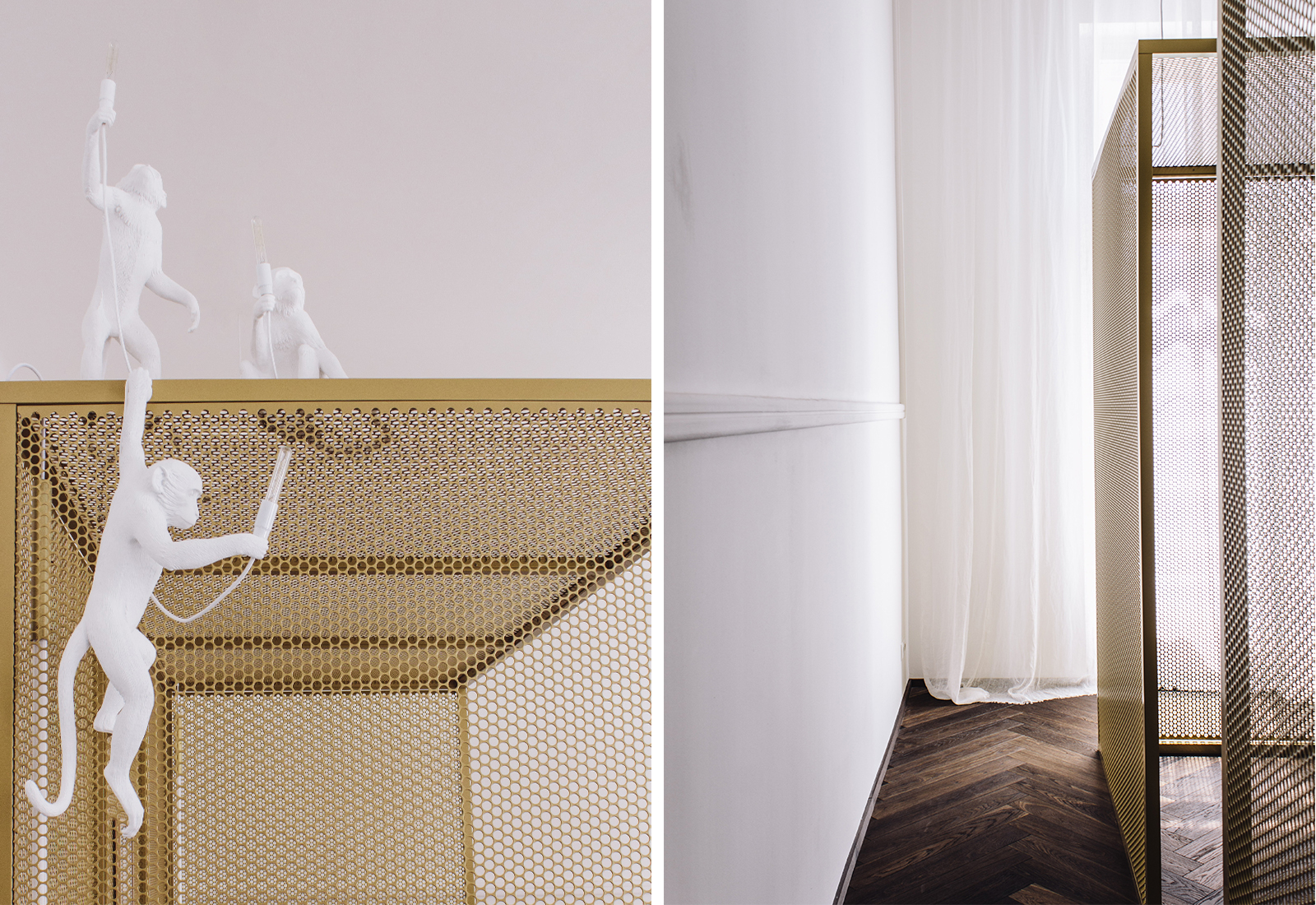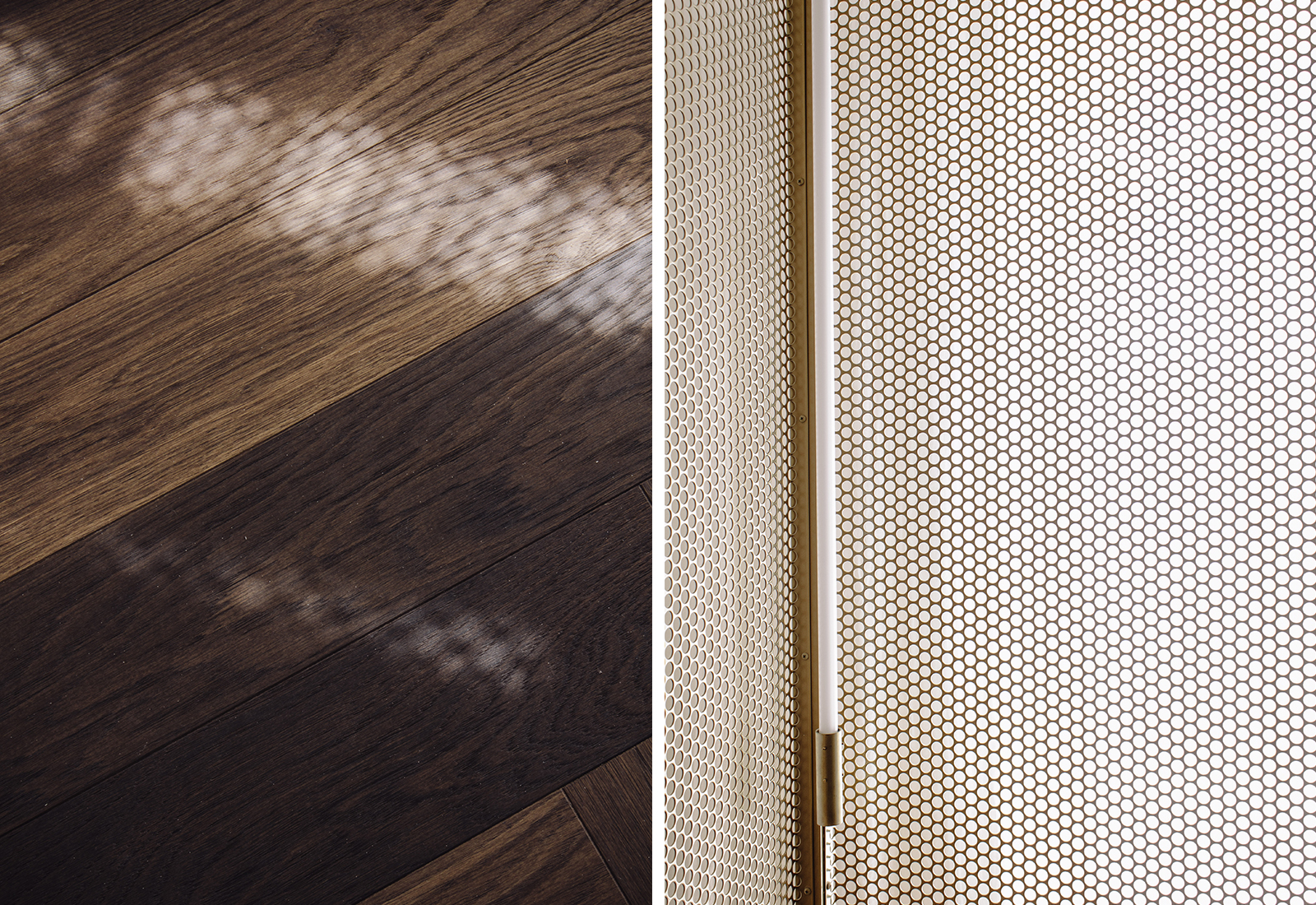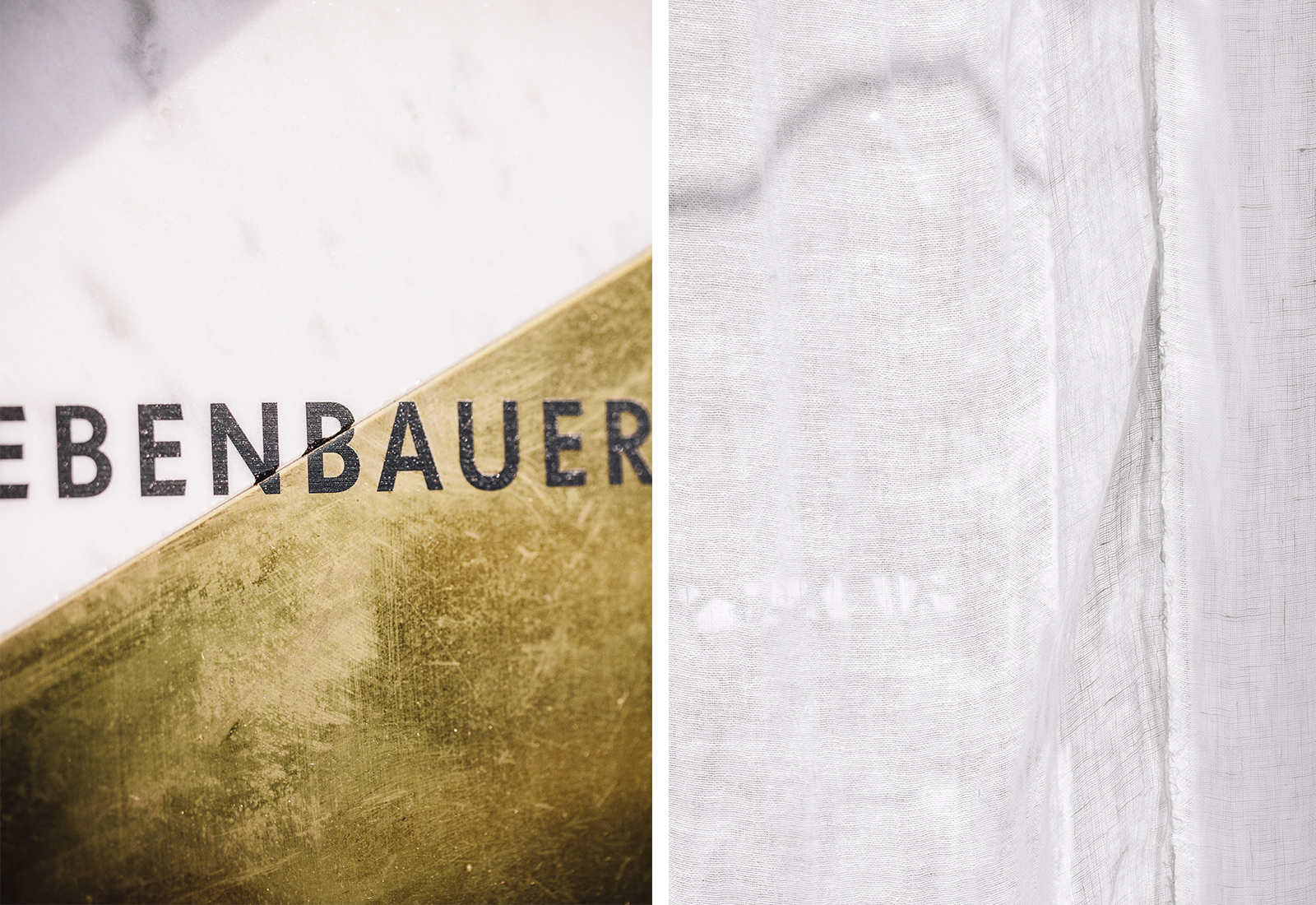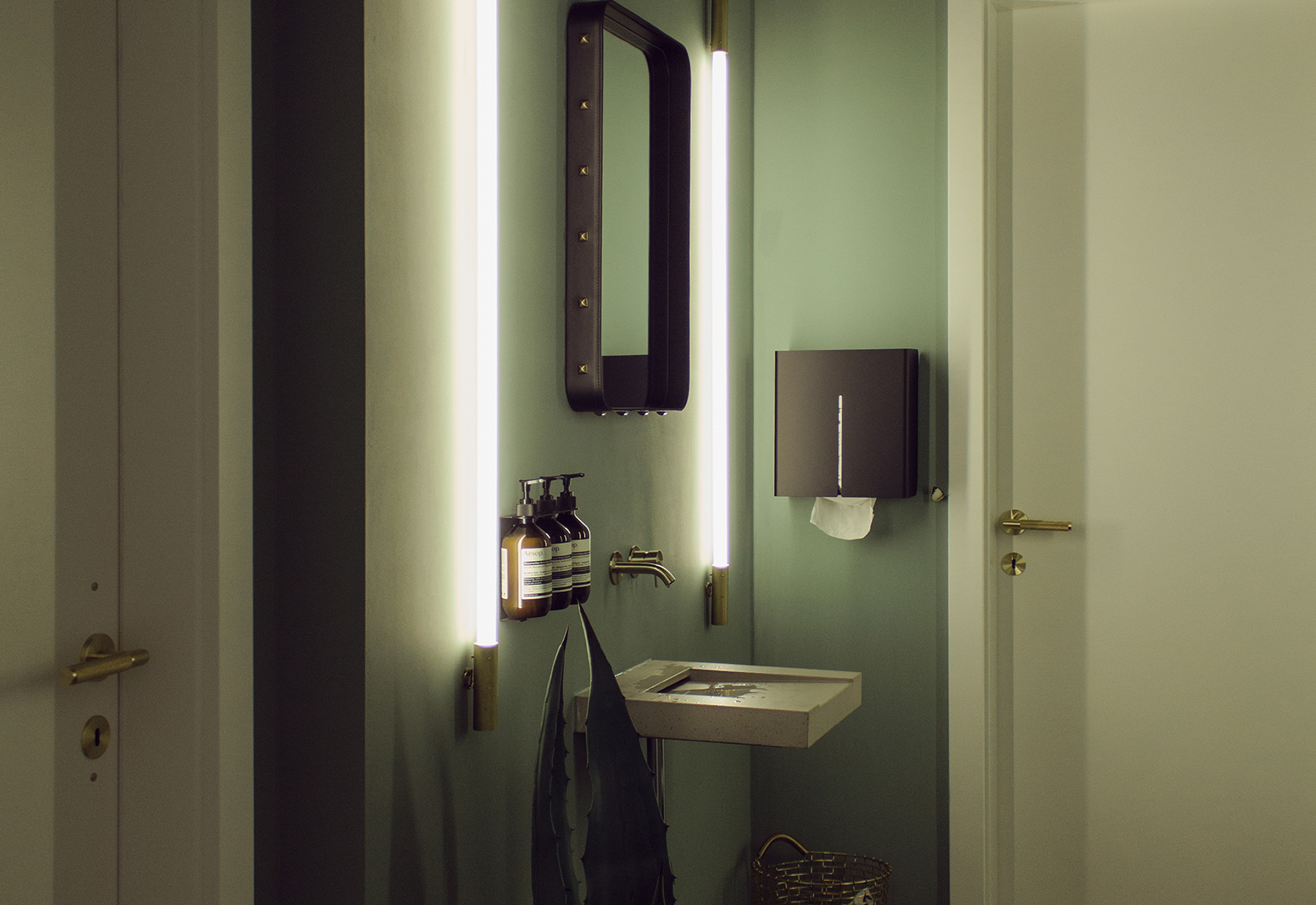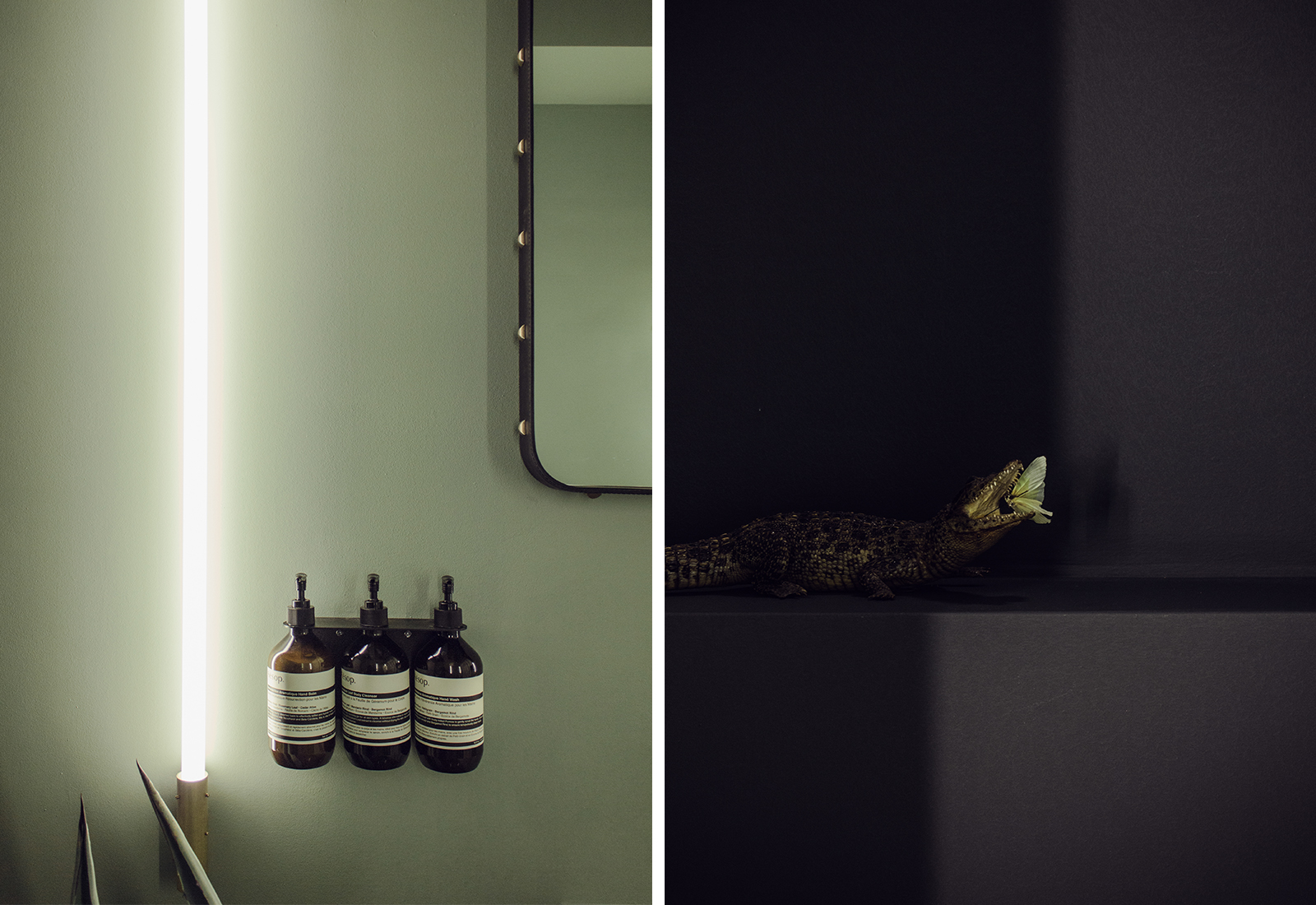 Images: Studio Riebenbauer