Plants are a stylist's best friends. They can add warmth, life, softness to each interior and are usually budget friendly.
Plant styling at home can bring joy or seem like a challenge for some.  I have heard many interior styling clients who want to create a plant sanctuary art home but are afraid to overdo or to purchase plants that they would not be able to take care of.  I thought to inspire you today to try styling your space with plants by showing you some green corners from my home and share some basics.
Creating a plant-filled sanctuary at home
This corner is definitely my sanctuary place for solitude and reflection where I begin the day with meditation, do yoga, read or just drink an evening tea as a retreat after a long day.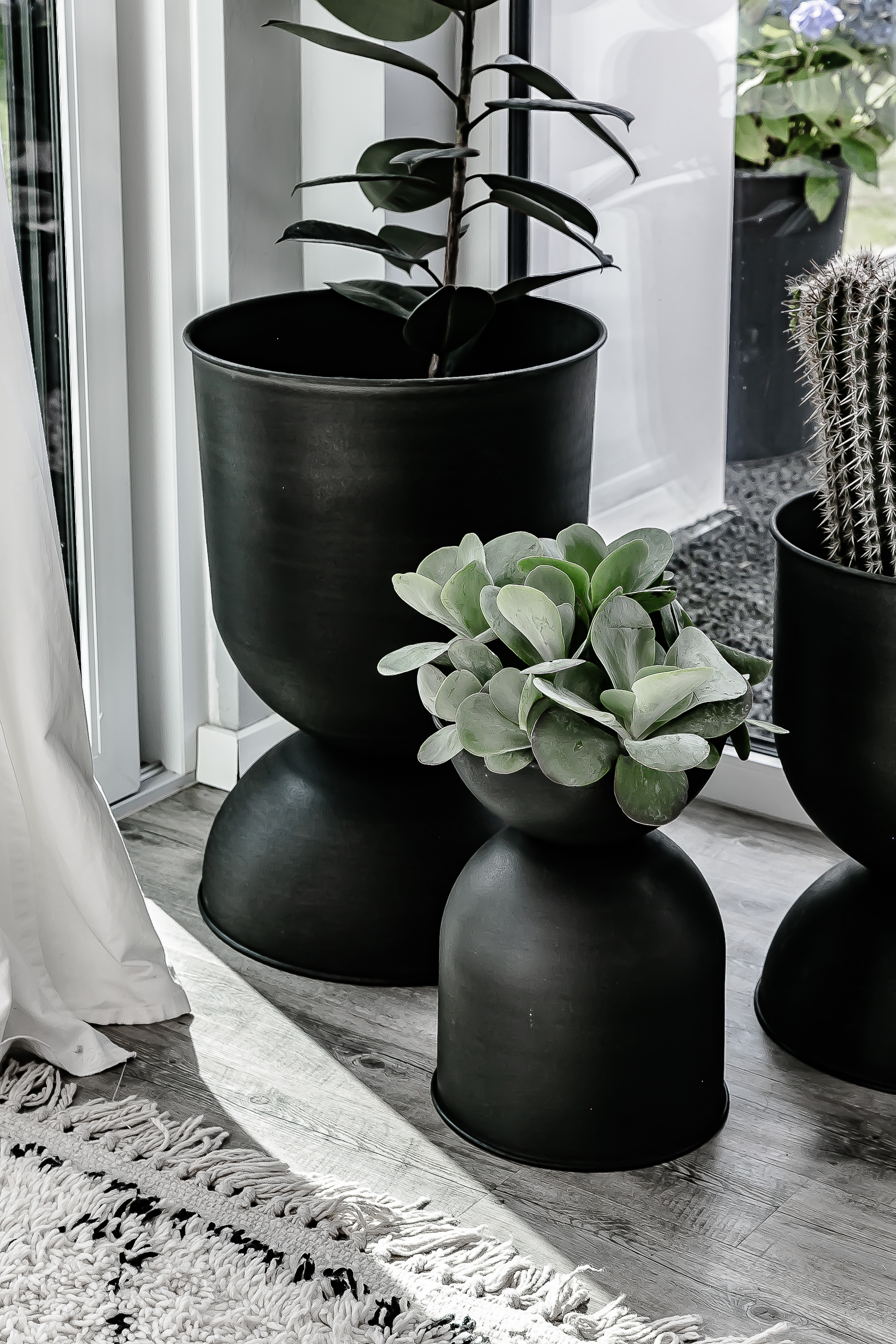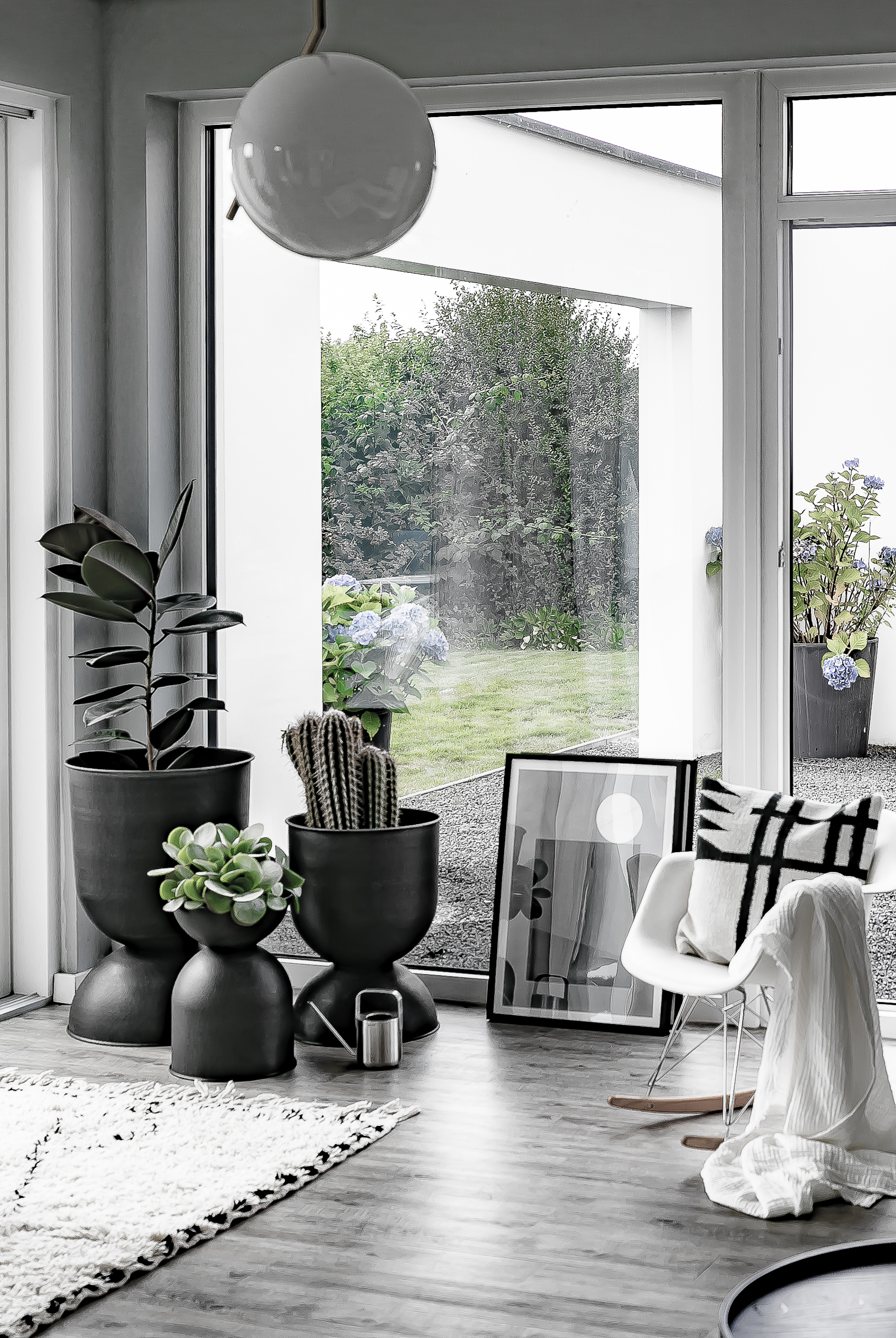 Considering plant's needs
Light is one of the most important needs of a plant. The daylight in this corner is quite rich, however, as the strength of the sunlight changes with seasons,  I advise to rotate the plant pots once in a while because some tend to bend towards the biggest sources of light and adapt this bending form. During the winter and autumn, most plants strive towards the north in the morning hours however in the evening the same spot might be too intense for some plants leaves. This is why small rotations or as I call  "light showers" are advised.
Its all about the perfect mix
My plant corner is a mix of smooth and rough textures, colors and shapes. Feel free to play around with the contrasts between rough leaves, spiky cactus textures and smooth glossy foliage. I also love to play with the new hourglass pots from Ferm living as one can turn them and use once as a roomy container for larger plants or a bowl for succulent like plants. Vertical arrangements can be a good start – then you can add a shorter pot to add a  rhythm in space.
Choosing plants for different interior styles
One can create a tropical corner and a coastal look with plants like palms, path sensations and giant bird of paradise. Or creating a minimalist look with fewer plants that have bold large leaves as I did with the rubber plant in my corner.
Practical and beautiful
Think about those less appealing corners that have electricity sockets for example. By placing a large plant in such a corner we beautifully use the space and add life to it. I placed the monstera in a large bowl pot to cover the electricity socket in the dining room for example.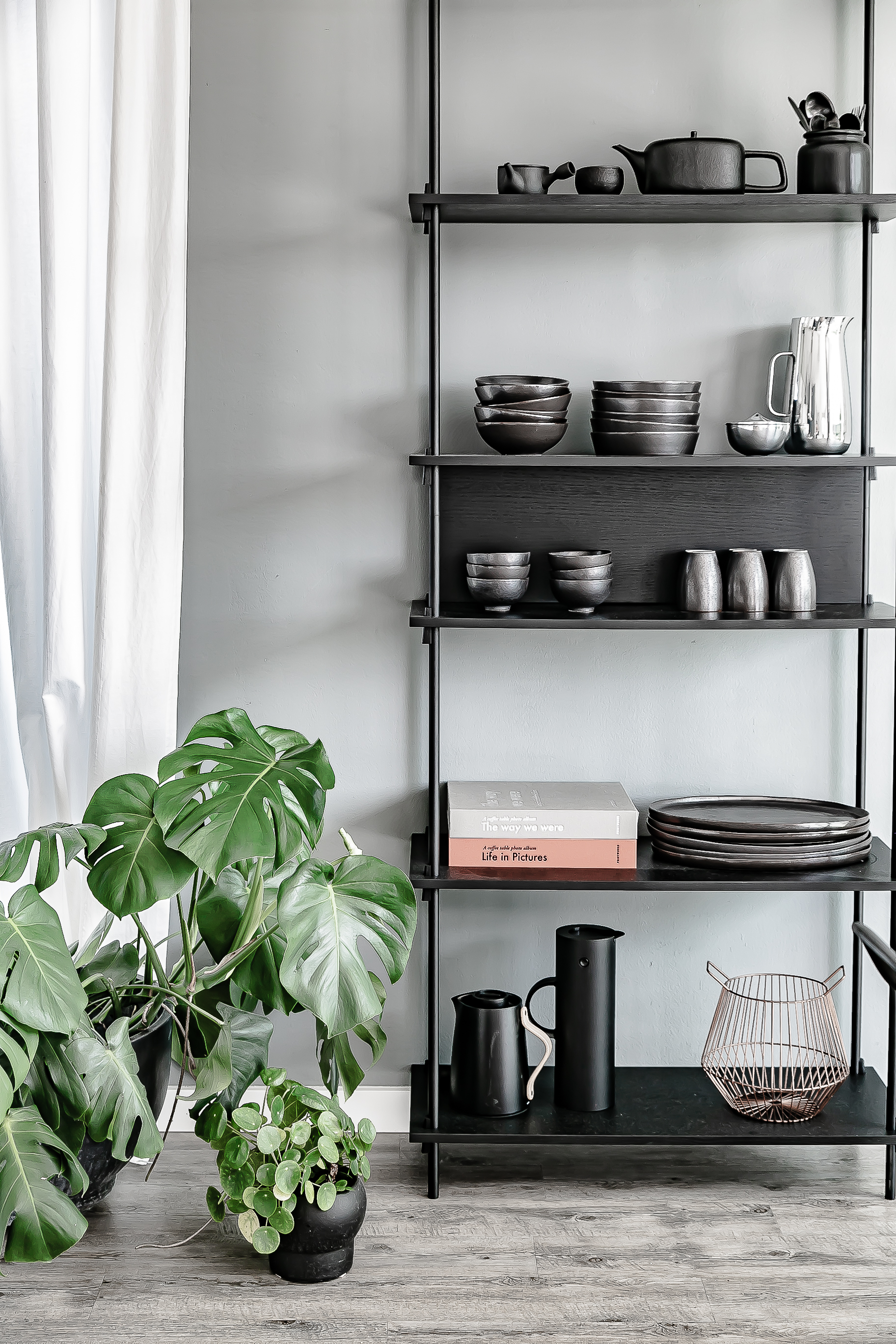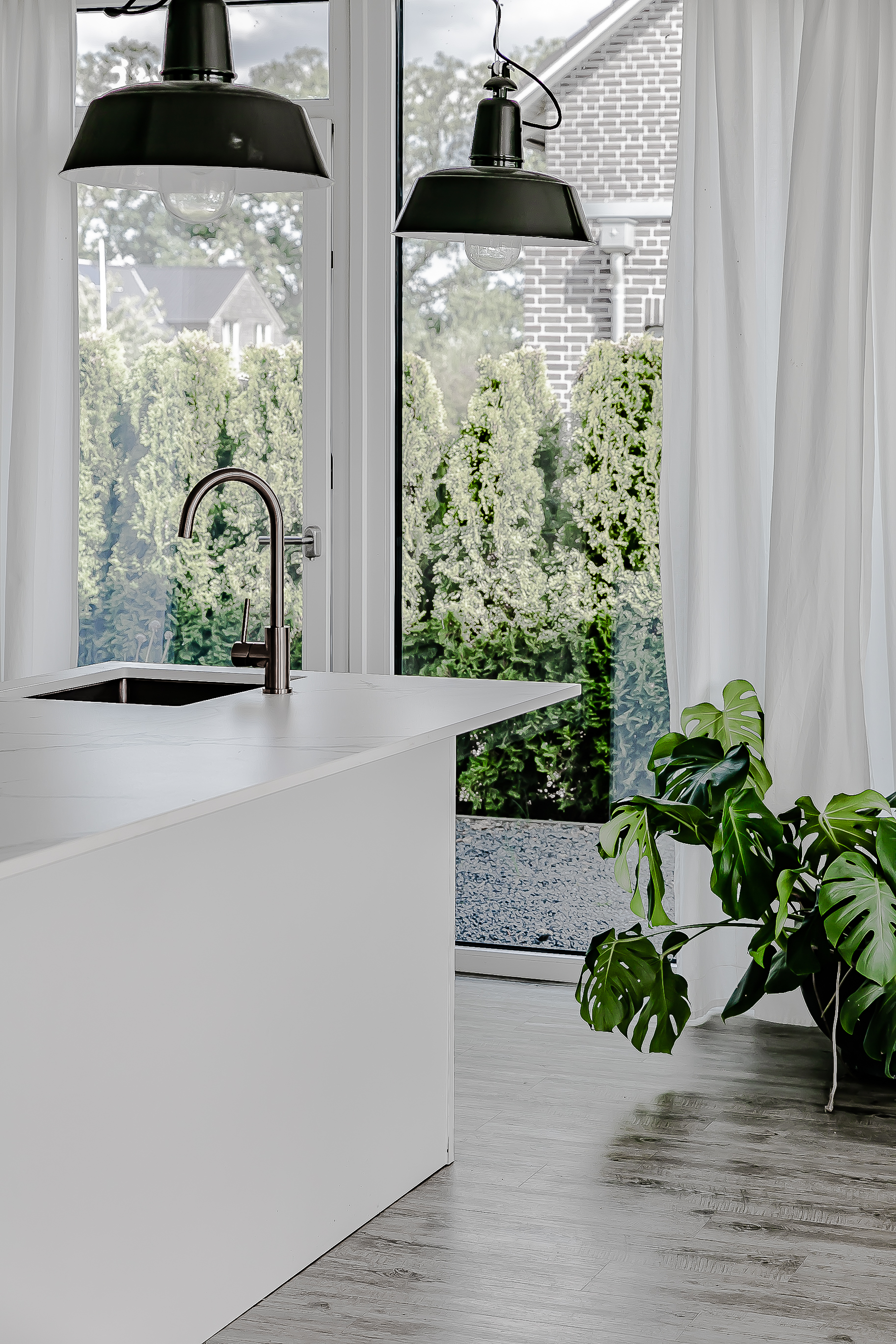 Plants in Bedroom and Bathroom to create a feeling of wellbeing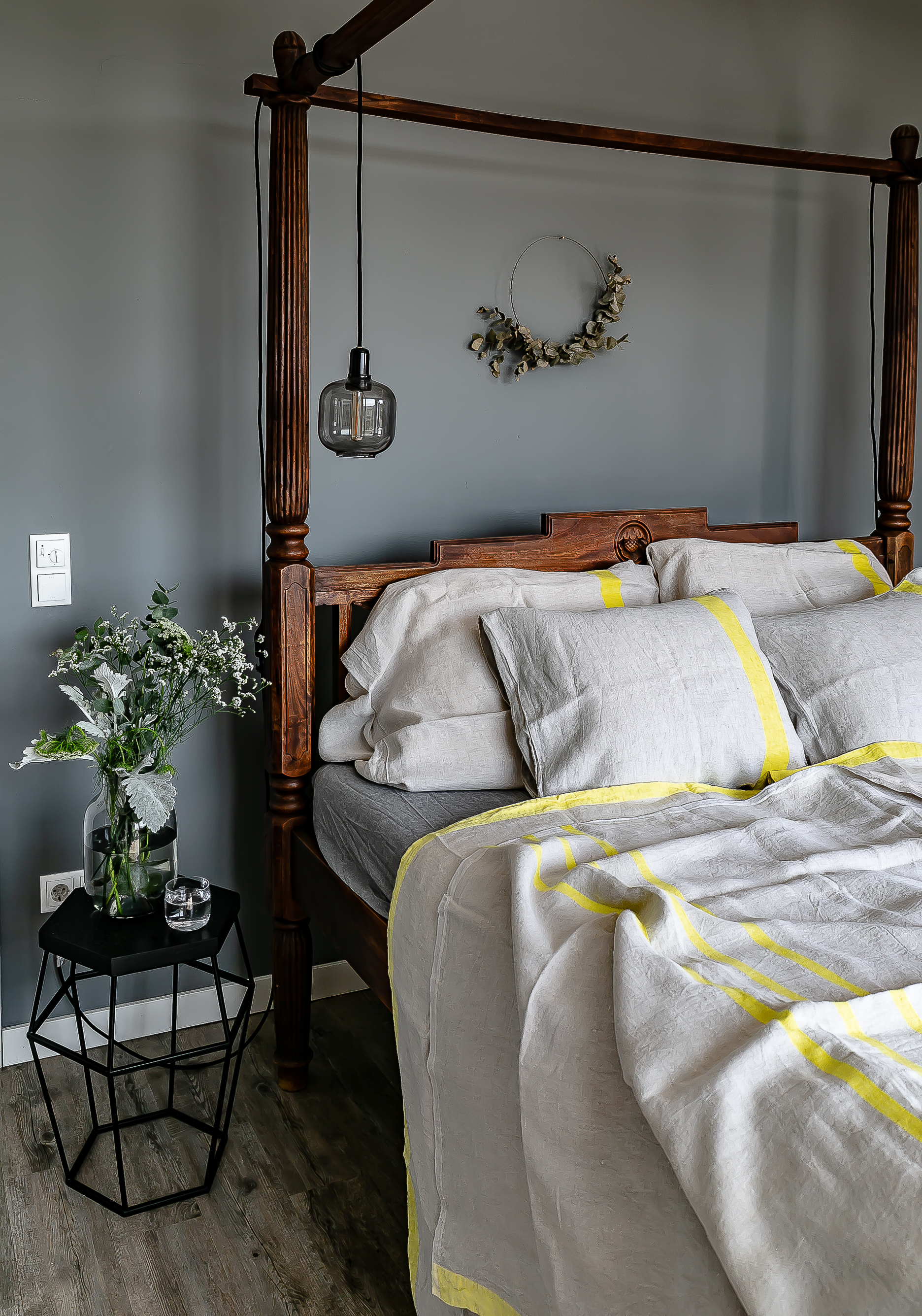 I hope you are inspired to bring some plants in your living space and create your wellness oasis at home. If you would like an interior styling consultation on this, feel free to book a home styling session with studio designsetter.