Do you enjoy the hot summer nights, sleeping with the open window, feeling the breeze, the texture of the cooling linen bedding? As I am writing this, it is end of August and the temperatures are very high. Naturally this inspires me to create a wellness oasis in the bedroom with the interior that makes me feel connected to nature. The bedroom interior can reflect a peaceful natural sanctuary with just a few elements at hand.
There are three simple ingredients when creating a summer wellness oasis in the bedroom interior:
Bringing nature inside – with a fresh summer bouquet
Calm natural colors. It can be earthy colors both light or dark, depending on the mood you wish to create
Natural materials and textures – with a key piece like linen bedding we can start creating the natural wellness oasis.
Creating a summer wellness oasis bedroom interior with linen bedding
What so perfect about linen bedding is its ability to absorb moisture in the heat and retain body heat in the cold. Therefore,  we could be prolonging the summer feeling at home throughout the early fall with linen bedding.
I wanted to share with you today the summer wellness oasis interior styling from my own home. The key piece as I mentioned here – the linen bedding. My favorite linen bedding set for the summer and all the way into fall is the USVA collection by Anu Leinonen from the Finish ecological brand Lapuan Karkuit. My personal choice of the linen-yellow colored USVA bedding reflects that feeling of summer and nature in one: the linen beige color has an organic, earthy feel that fortifies even more the natural properties and tactility of linen. I love how the yellow stripe adds contrast to the muted earthy tones. The yellow stripe ads energy that associated with the yellow color.
The texture of this linen bedding  feels pleasantly rough on the skin. It improves the circulation and pampers the skin. Another wellness point to contribute to our natural wellness oasis.
I think creating a natural feeling in our homes also means truly caring for the nature. Linen is truly an ecological choice for this. Ground water is saved, since linen requires no irrigation. Instead, it uses rainwater to grow. The cultivation of linen maintains the healthy diversity of the ecosystem.
I leave you with the photos to tell the story of the room. Enjoy the August Nights and prolong the feeling of summer nights all the way into the fall with this interior styling.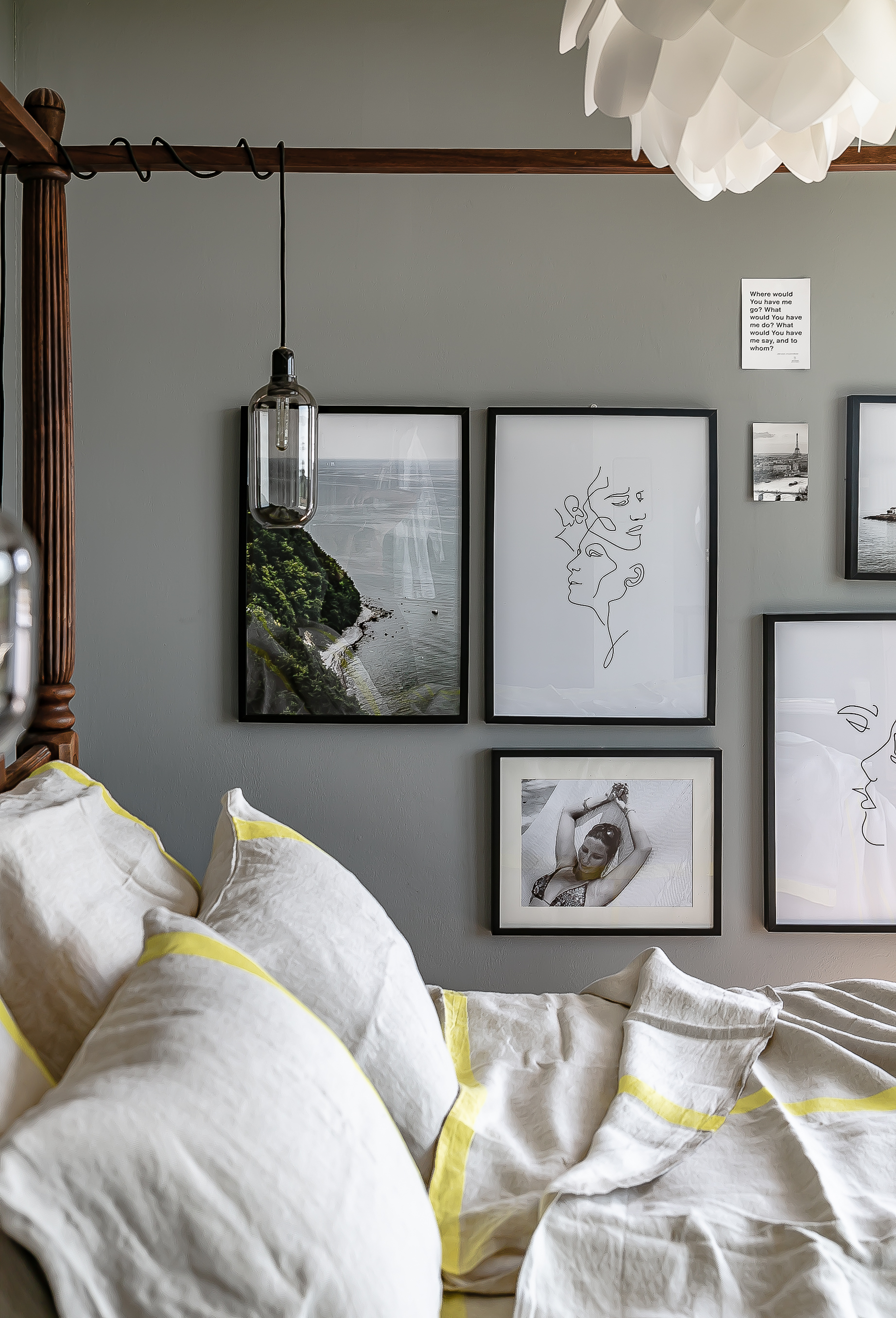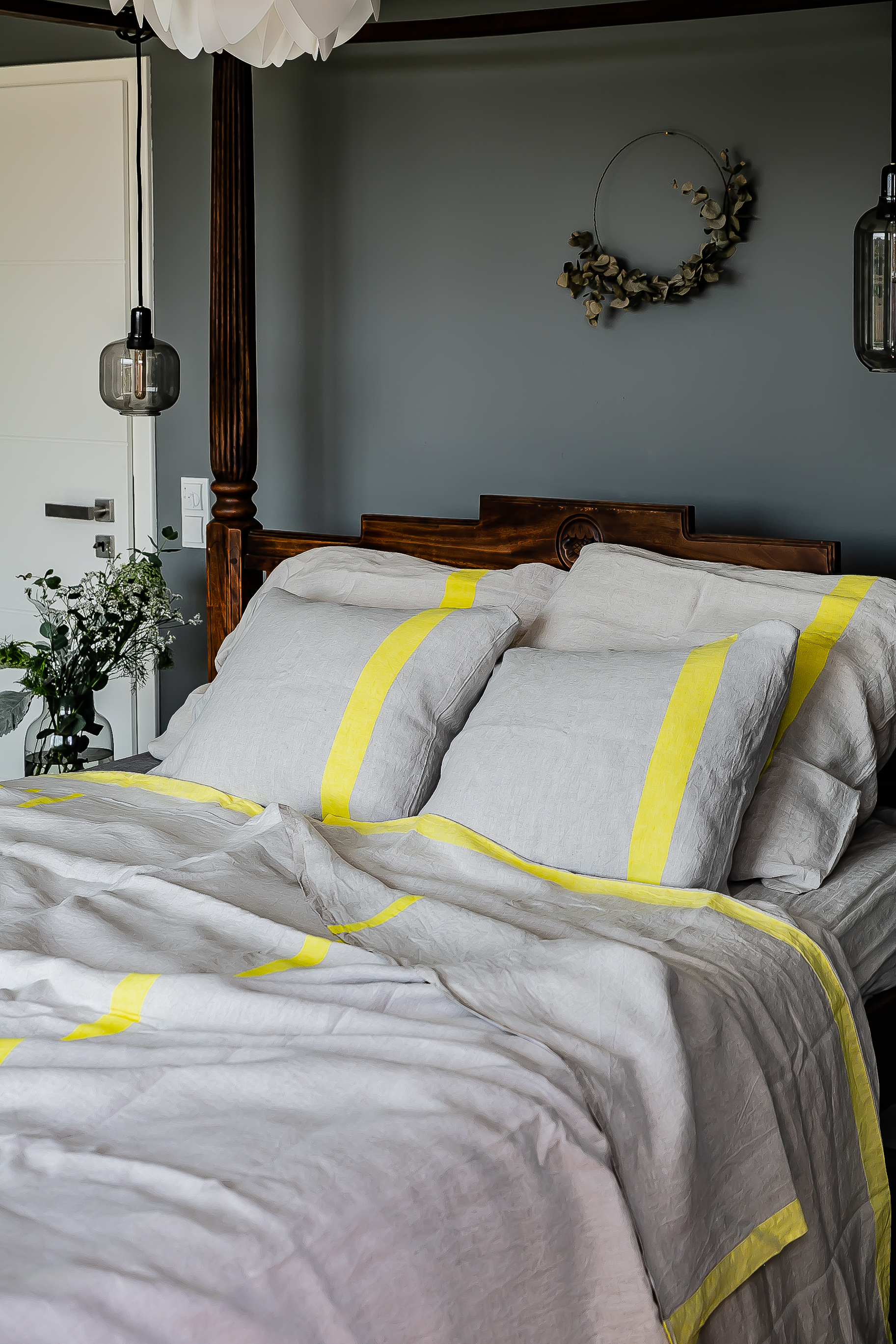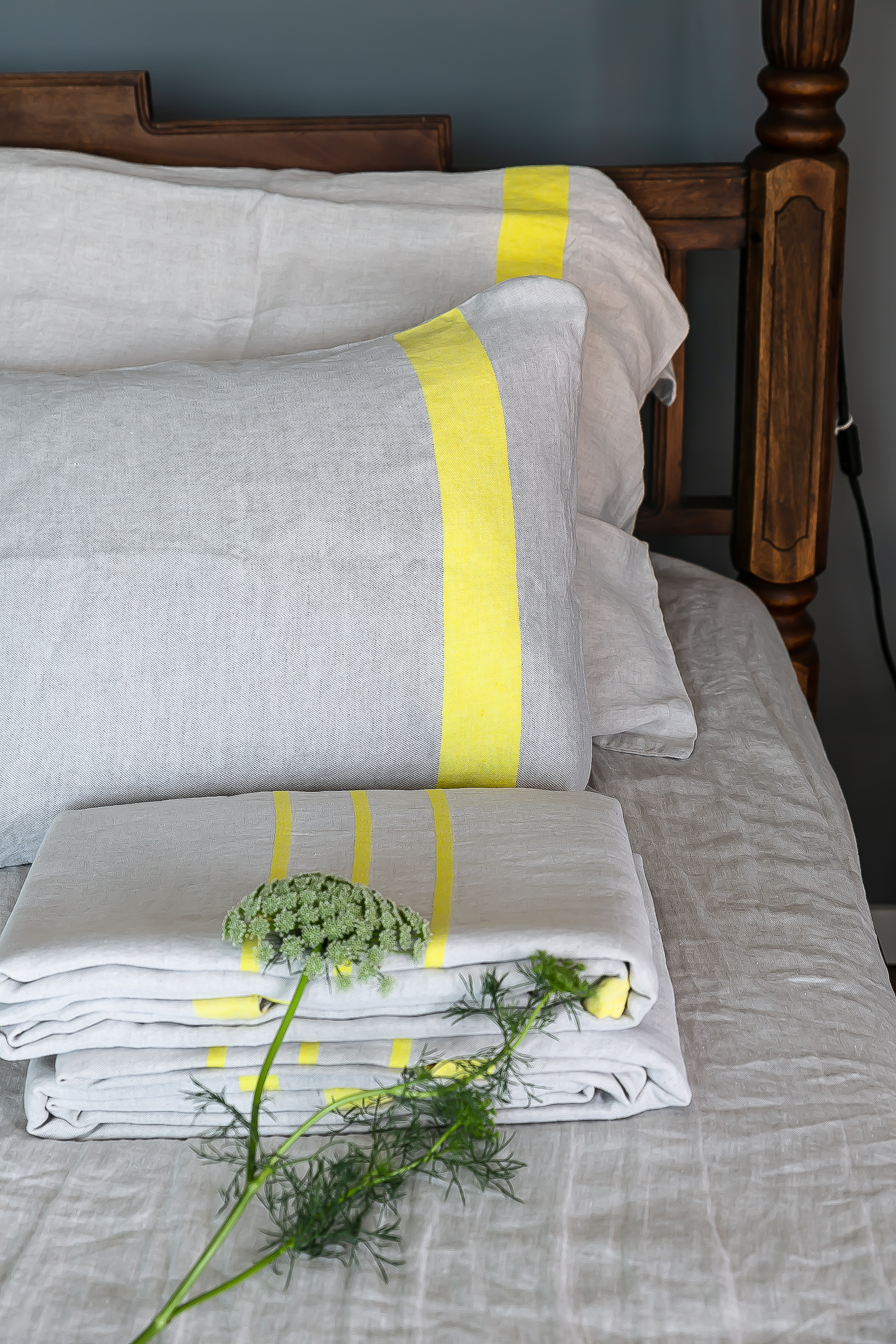 Styling and Photography: Valerie Schoeneich. The post is a  collaboration with Lapuan Kankurit. I only work with products that reflect my lifestyle and aesthetic choices and all opinions are my own.