Many of us are looking for ways to live a more sustainable lifestyle. This lifestyle also expands into the way we relax and spend our vacations.
We recently spent a few beautiful days with the kids on Rügen- the largest island in Germany It is located off the Pomeranian coast in the Baltic Sea. The southeast of the island of Rügen is a Biosphere Reserve with many natural riches: sand beaches, quiet Bodden with reed-lined shores as well as old trees, colorfully flowering dry grasslands, shady avenues. We stayed in a vacation rental which was a direct house on the water – we could just wake up and start the day with a swim without leaving the house. I love the richness of these simple pleasures.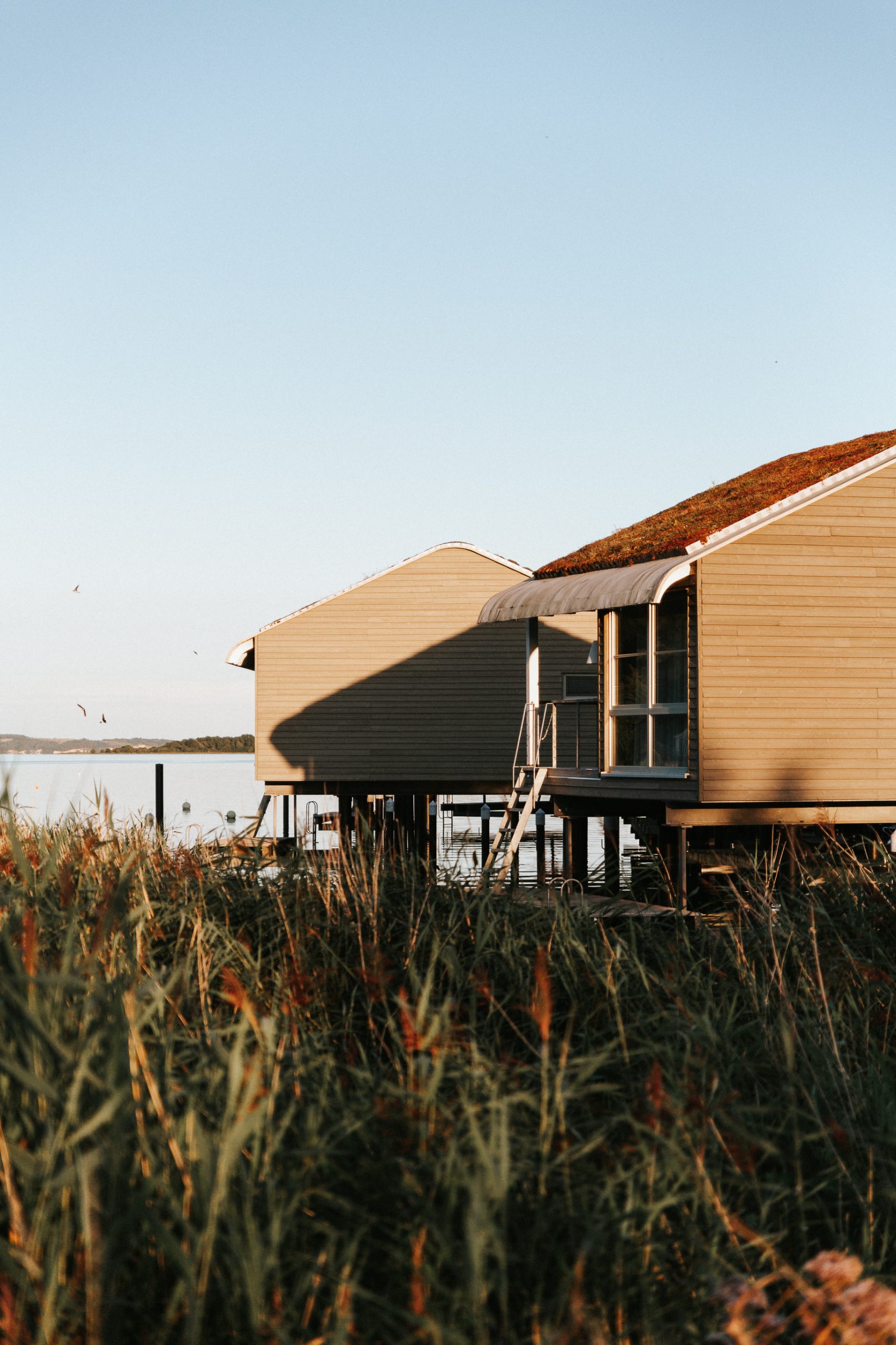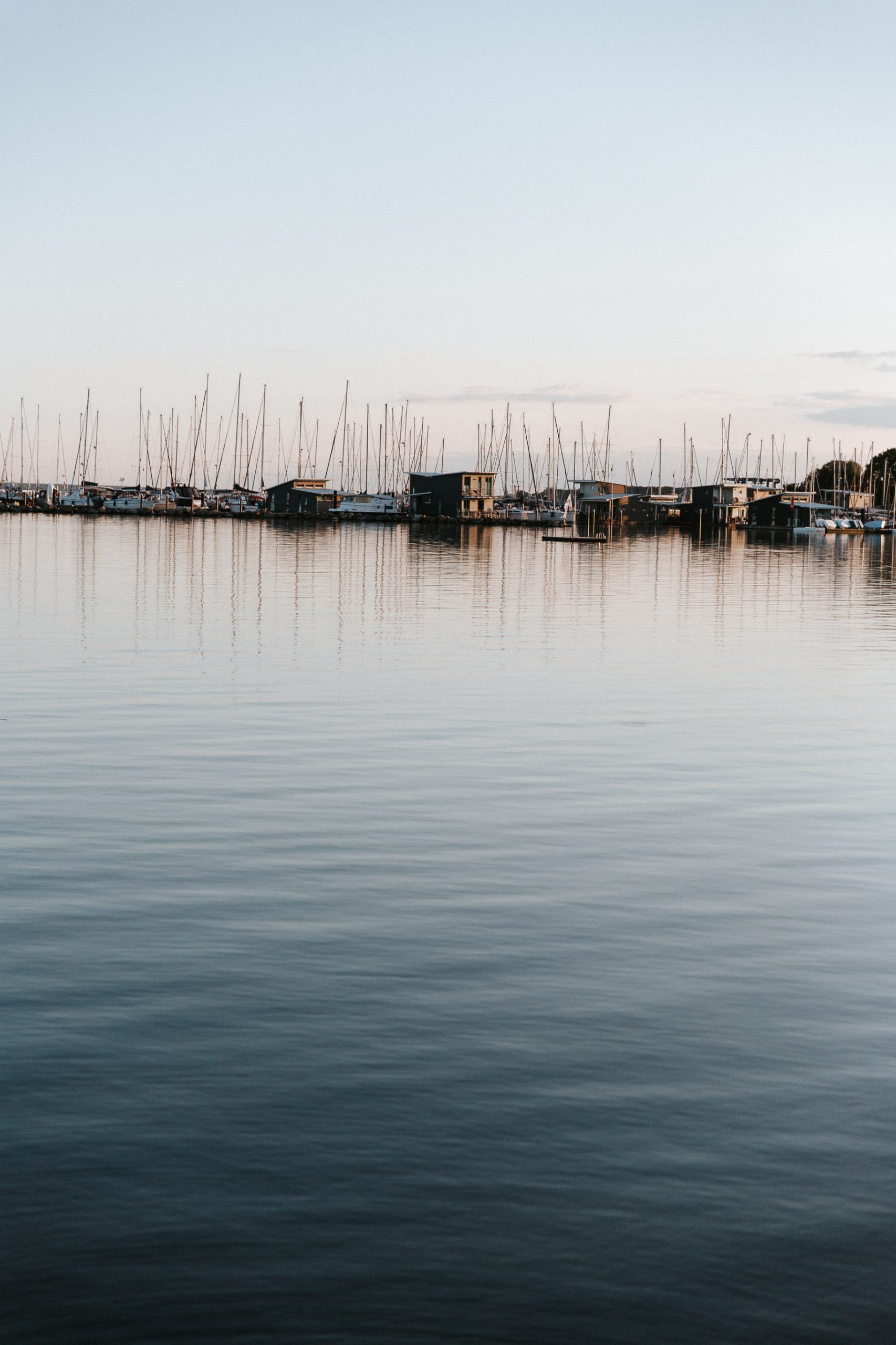 As swimming was our main activity, this usually requires over-washing and using towels. As we were looking into a more ecological solution, I stumbled upon the most beautiful ecological absorbent linen towels that dry quickly and are so light – perfect for the summer heatwaves.
Linen is one of the most ecological natural materials. A true « carbon well », each year one hectare of flax retains 3,7 tons of CO2.
It grows with rainwater without irrigation, which saves groundwater and maintains a healthy ecosystem. The plant does not require hardly any plant-protection products. Linen fiber is naturally hypoallergenic, anti-bacterial, and it helps to soften and preserve the skin. Although the linen fiber absorbs incredible amounts of water, it continues to feel pleasantly dry next to your skin. It also dries very fast after use. Linen terry's coarseness invigorates the surface circulation and exfoliates gently.
An absorbent linen towel can absorb up to 20% of its own weight in water – without feeling damp to the touch! The fiber also releases the moisture easily, which makes the towels dry quickly.
The towels we were mostly using were from the Finnish family-owned weaves Lapuan Kankurit. We just loved the design and feel of their NYYTTI towels as light-weighted linen-Tencel, perfect for traveling! Linen-Tencel products are very absorbent and they dry quickly. They are also hygienic to use. Tencel is a European innovation made through environmentally friendly methods and using wood fibers. As the combination of linen-Tencel-cotton is perfect for sensitive skin, the kids were wrapped all day in this softness.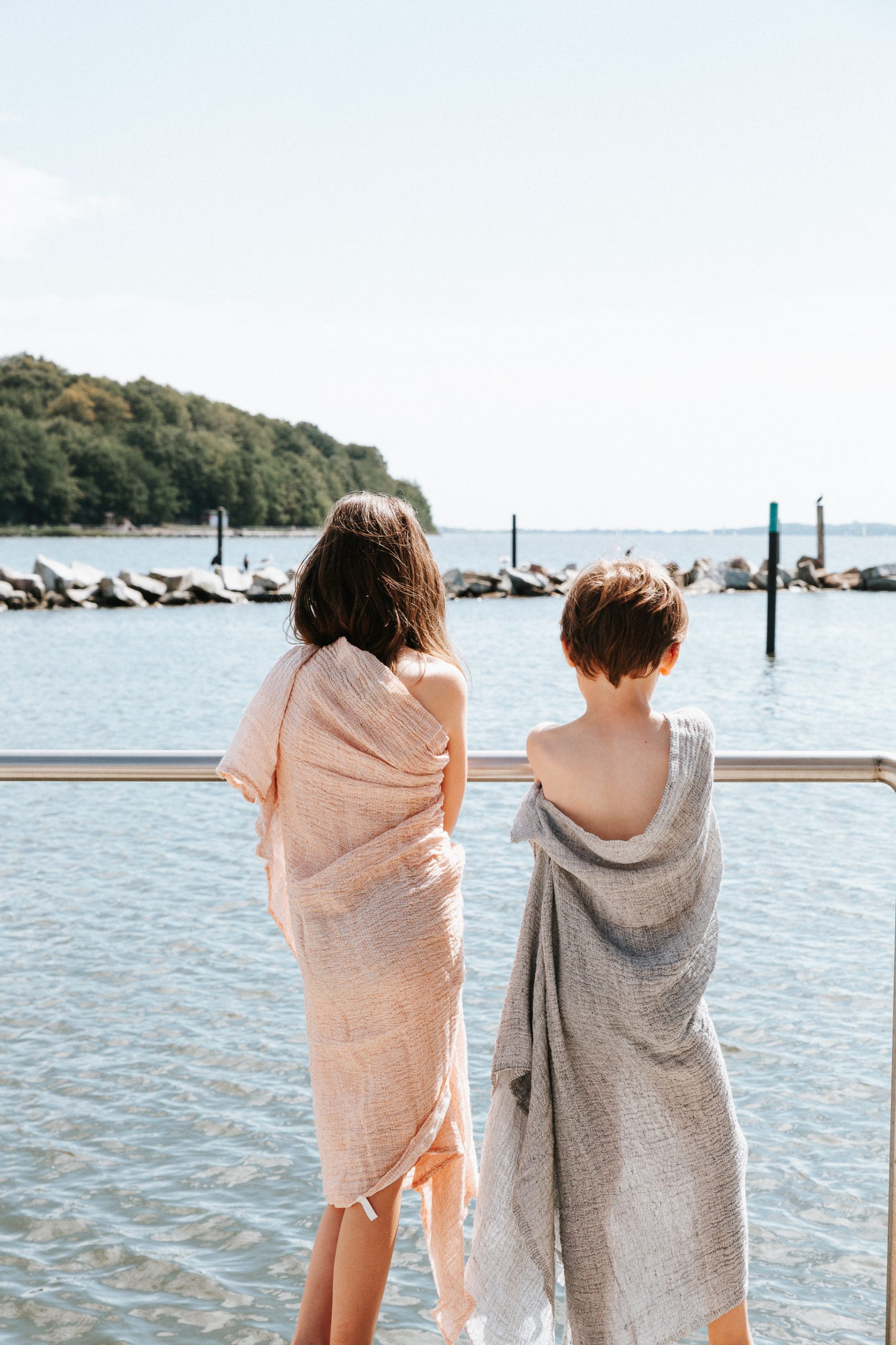 Tencel, lyocell fiber is an organic fiber. Production of lyocell fibers is generally eco-friendly and environmentally sustainable. The production process is eco-friendly, conserving water and nature more effectively than for example cotton.
Tencel is a European innovation by Lenzing. Also, all the linen used by Lapuan Kankurit is made from flax grown and spun in Europe. You can read more about this material on www.tencel.com and on Lapuan Kankurit website.
This post is in collaboration with Lapuan Kankurit to inspire you for highly aesthetic ecological vacation solutions.