EN:
Can a minimalist home be warm and inviting? Yes! It can create a soothing purity, calmness, helping us feel harmonious and focused. Today I want to give an example from my home and share some of the decor aspects that work for me.
Our homes are unique spaces which suite our emotional and physical needs. It is a good idea to go over your home once in a while and feel its atmosphere, in a way listening to the space's energy. Then a process of noticing how we interact with our living space can follow. In this process we can evaluate which objects we use the most and which we could eliminate.
Every time when I am noticing that I am becoming nervous, irritated, have a writers blockage or that focusing is hard to do, I go and radically declutter my living space. The result of this is usually amazing. Even though keeping the living space reduced and decluttered, and living a minimalist lifestyle is hard to do, especially when we live with small kids and have busy schedules, it became a crucial ritual I tend to do at least one time a week.
Today was one of these days when I eliminated from my living space. I took some pictures to share with you, as well as some points to share how I keep my living space minimal, pure and warm.
Color harmony – I start with a home decor by developing a harmonious color palette. Our home has pure but warm shades of bluish grey, combined with sage green, clay color and lots of white and black elements. I personally find these grey-blue colours very relaxing and prefer them over a more cold graphical grey hues. I also added a small trick in our interior – using a slightly different hue of same color on different walls and rooms. This adds different light reflection and automatically contributes to warmth within the interior.
Light as home decor – empty floor space, bare walls and decluttered space is allowing more day light to fill the living space. Light is a very important element for me for feeling well, so our home is full of large windows. I open the curtains each morning and in the evening or on a rainy day I use dimmed Led pendant light and candles to create a warm ambience.
Accessories with texture. In order to give my minimalist home a multi dimensional feel, I use accessories rich in texture. I tend to choose natural textures such as linens, marble, hand made ceramics, large knitted wool and a bit of pale wood.
Secret Storage options. The truth is it is almost not possible to live the daily life and never leave the things we use lying around. No one has the time to constantly make order. The classic example of everyday mess are socks and clothes in the evenings and towels in the morning lying around the house or the kid's mess. Even though my kids have beautiful rooms they just love to be around me and usually this means carrying all their toys around the home, following me everywhere I go. We found a funny way to get over this daily mess – having one storage item for kids and one for us where we put all which lies around in the end of the day and then sort this once a week. One can use any basket or box for this. I personally choose the trendy paper bags – the Le sac en papier for our stuff and the Tellkiddo bear bag for the kids stuff. Me and my husband also have each one box where we put our post and papers and aim to sort this box once a week.
So these are my ways of keeping a pure warm minimalist home. What ways have you tried and what worked for you?
I love this feeling of purity that the reduced space gives me – it clears the space for more inspiration, new ideas and new feelings. What I also love is that most people who come to our home all leave with the same sentence: I love the harmonious atmosphere in your home. And I definitely laugh when I remember how one friend reacted when she walked into our home the first time: "interesting, your home is so pure but it does not have this clinical look" she said. I am glad to be able to find a way to live in a warm minimalist home and inspire others to feel harmony in this pure interior.
DE:
Kann ein minimalistisches Zuhause warm und einladend sein? Ja! Es kann ein Gefühl von Reinheit und Ruhe schaffen, das uns hilft sich harmonisch und konzentriert zuhause zu fühlen. Heute möchte ich ein Beispiel aus meinem Zuhause geben und einige der Dekoraspekte teilen, die für mich gut wirken, um ein minimalistisches Zuhause zu kreieren.
 Unsere Wohnung hat einzigartige Räume, die unsere emotionalen und körperlichen Bedürfnisse erfüllen. Es ist eine gute Idee, ab und zu durch dasHaus zu gehen und diese Atmosphäre zu spüren, in einer Weise, die die Energie des Raumes widerspiegelt. Dann können wir feststellen, wie wir mit unserem Wohnraum interagieren und wie wir uns darin fühlen. In diesem Prozess können wir entscheiden, welche Objekte wir am meisten nutzen und welche wir eher austauschen könnten.
 Jedes Mal, wenn ich bemerke, dass ich nervös oder irritiert werde, habe ich eine Schreib-Blockade oder die Fokussierung fällt mir schwer und dann gehe ich durch die Wohnung und versuche meinen Lebensraum radikal von unbenutzten Sachen zu reduzieren. Das Ergebnis ist meist erstaunlich. Auch wenn man den Wohnraum von Sachen reduziert hat und einen minimalistischen Lebensstil lebt, ist es schwer nicht über die Zeit Dinge anzusammeln, besonders wenn wir mit kleinen Kindern leben und beschäftigte Zeitpläne haben. Das Aufräumen und Reduzieren wurde zu einem entscheidenden Ritual bei mir, also wenigstens einmal wöchentlich zumindest.
Heute war einer dieser Tage, als ich aus meinem Wohnraum alles was ich konnte reduziert habe. Ich habe ein paar Bilder gemacht, um mit Euch dieses Ritual zu teilen, sowie einige Punkte, wie ich meinen Lebensraum minimal, rein und warm halte.
 Farb-Harmonie – ich beginne das Dekorieren, indem ich eine harmonische Farbpalette entwickle. Unser Haus hat reine, aber warme Schattierungen von bläulichgrau, kombiniert mit Salbeigrün, Lehm Farbe und viele weiße und schwarze Elemente. Ich persönlich finde diese grau-blauen Farben sehr entspannend und bevorzuge sie über matte grafische graue Farbtöne. Ich habe auch einen kleinen Trick in unserem Interieur hinzugefügt – mit einem etwas anderen Farbton der gleichen Farbe an verschiedenen Wänden und Räumen. Dies führt zu unterschiedlicher Lichtreflexion und trägt automatisch zur Wärme im Inneren der Räume bei.
 Licht als Dekoelement – leere Bodenfläche, nackte Wände und reduzierter Raum ermöglicht mehr Tageslicht, um den Wohnraum damit zu füllen. Licht ist ein sehr wichtiges Element für mich, um sich gut zu fühlen, also ist unser Haus voll von großen Fenstern. Ich öffne die Vorhänge jeden Morgen und am Abend oder an einem regnerischen Tag. Dazu verwende ich gedimmte Led-Pendelleuchten und Kerzen, um ein warmes Ambiente zu schaffen.
 Wohnaccesoires mit Textur. Um meinem minimalistischen Haus ein mehrdimensionales Gefühl zu geben, benutze ich Dekos reich an Textur. Ich neige dazu, natürliche Texturen wie Leinen, Marmor, handgemachte Keramik, grob-gestrickte Wolle und ein bisschen blasses Holz dafür zu wählen.
 Geheime Ordnungoptionen. Die Wahrheit ist, dass es fast nicht möglich ist, den Alltag zu leben und die Dinge, die wir benutzen, niemals rund um uns liegen zu lassen. Niemand hat die Zeit, ständig aufzuräumen. Das klassische Beispiel für das tägliche Chaos sind Schuhe, Socken und Kleidung in den Abendstunden und Handtücher am Morgen, rund um das Haus verteilt oder das übliche Kinder-Chaos. Auch wenn meine Kinder schöne Zimmer haben, lieben sie nur um mich herum zu sein und in der Regel bedeutet dies, all ihr Spielzeug mit sich zu tragen, mir zu folgen wo auch immer ich im Haus bin. Wir fanden eine lustige Art und Weise dieses tägliche Chaos zu entgehen – für Kinder und uns je einen Korb oder Sack zu haben, wo wir alle Sachen "platzieren" die am Ende des Tages herum liegen und dann diese spätestens einmal pro Woche zu sortieren. Man kann jeden Korb oder Box für dieses Ziel nutzen. Ich wähle persönlich die modischen Papiertüten – das Le sac en Papier für unsere Sachen und der Tellkiddo Bär Papiersack für die Kindersachen. Mein Mann und ich haben auch jeweils ein Box, in dem wir unsere Post und Papiere speichern und einmal in der Woche sortieren.
Das sind also meine Wege ein reines warmes minimalistisches zu Hause zu halten. Welche Möglichkeiten haben Sie versucht, und was hat bei Euch am bestens gewirkt?
 Ich liebe dieses Gefühl von Reinheit, die der reduzierten Raum mir gibt – es schafft Raum für mehr Inspiration, neue Ideen und neue Gefühle. Was ich auch liebe, ist, dass die meisten Menschen, die zu uns nach Hause kommen alle mit dem gleichen Satz es verlassen: "Ich habe die harmonische Atmosphäre in Deinem Zuhause so genossen". Und ich definitiv lachen muss, denn ich erinnere mich, wie ein Freundin reagiert hat, als sie in unser Haus zum ersten Mal kam: "interessant, Dein zu Hause ist so rein, aber es hat nicht diesen klinische Gefühl", sagte sie. Ich bin froh, einen Weg zu finden, um in der Lage sein, in einem warmen minimalistischen Zuhause zu leben und andere zu inspirieren und Harmonie in diesem reinen reduzierten Interior zu fühlen.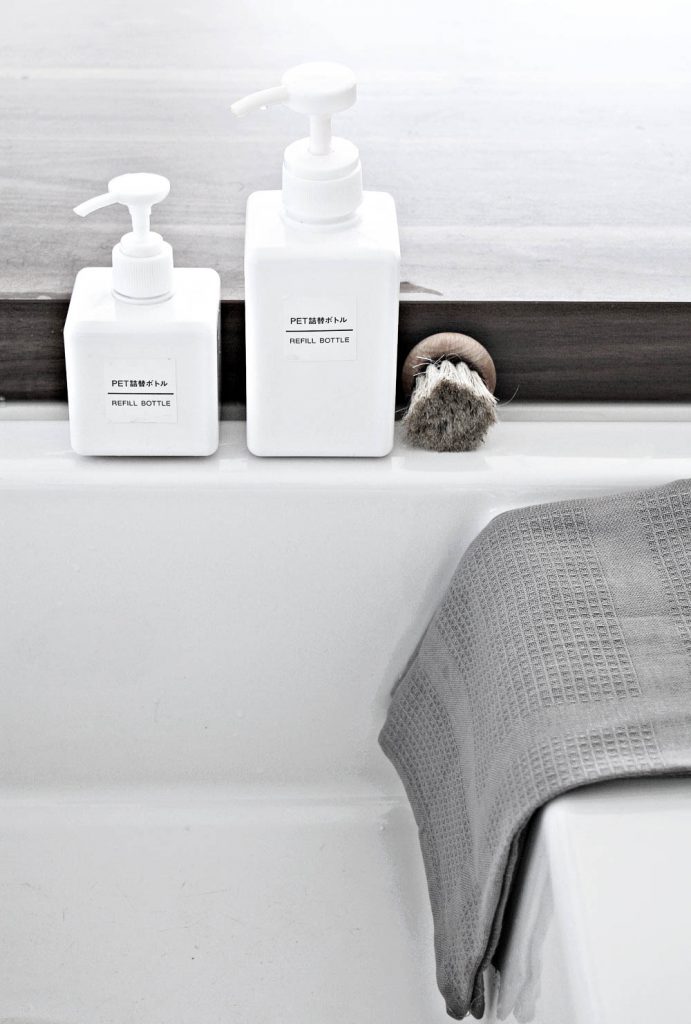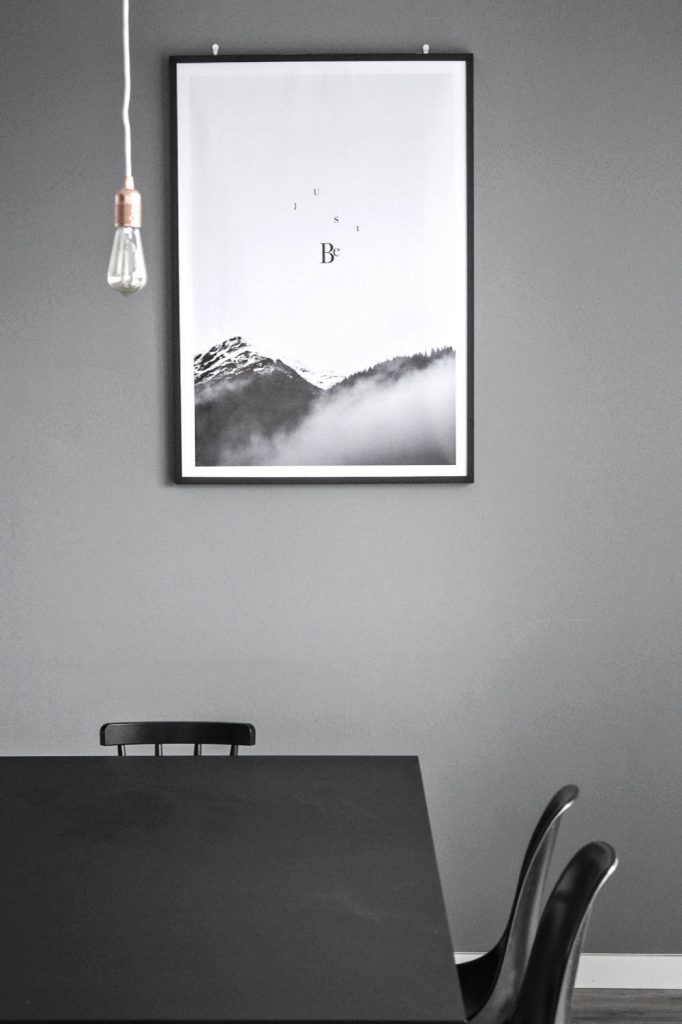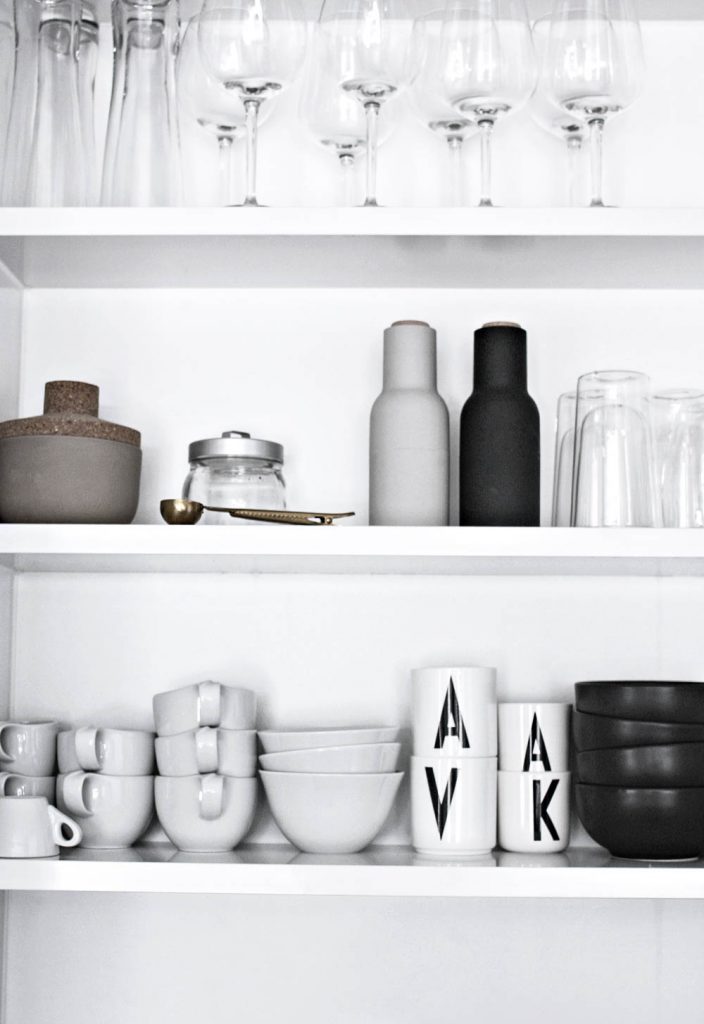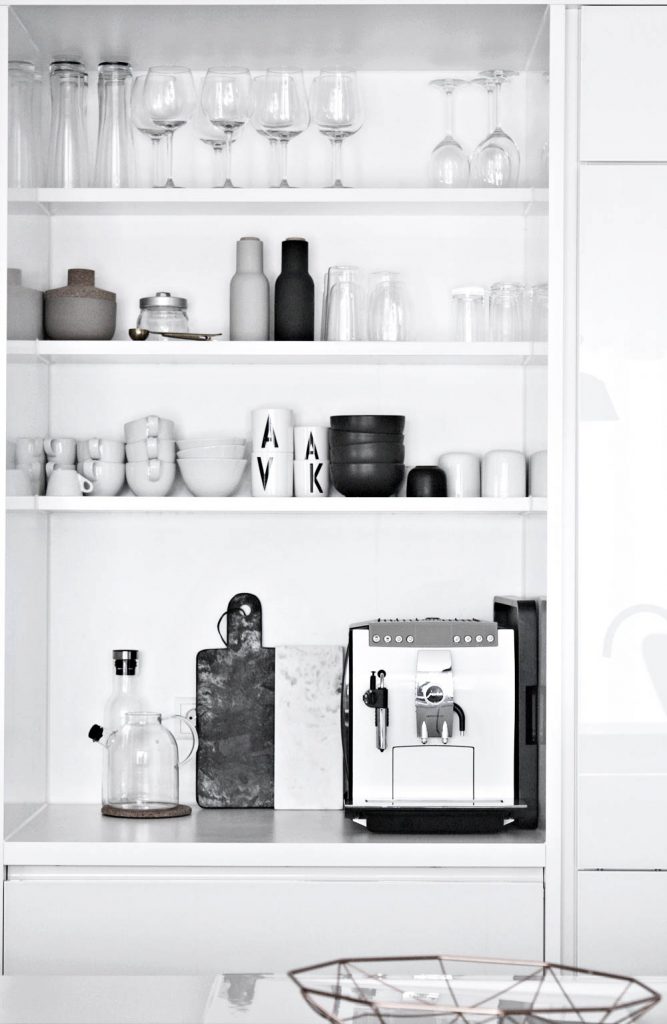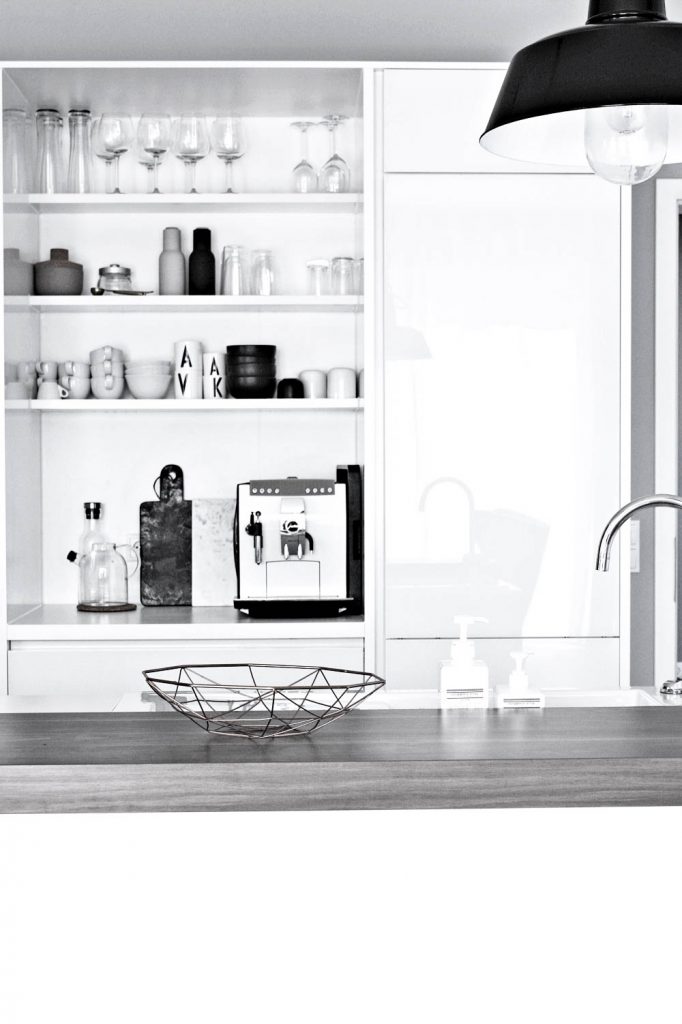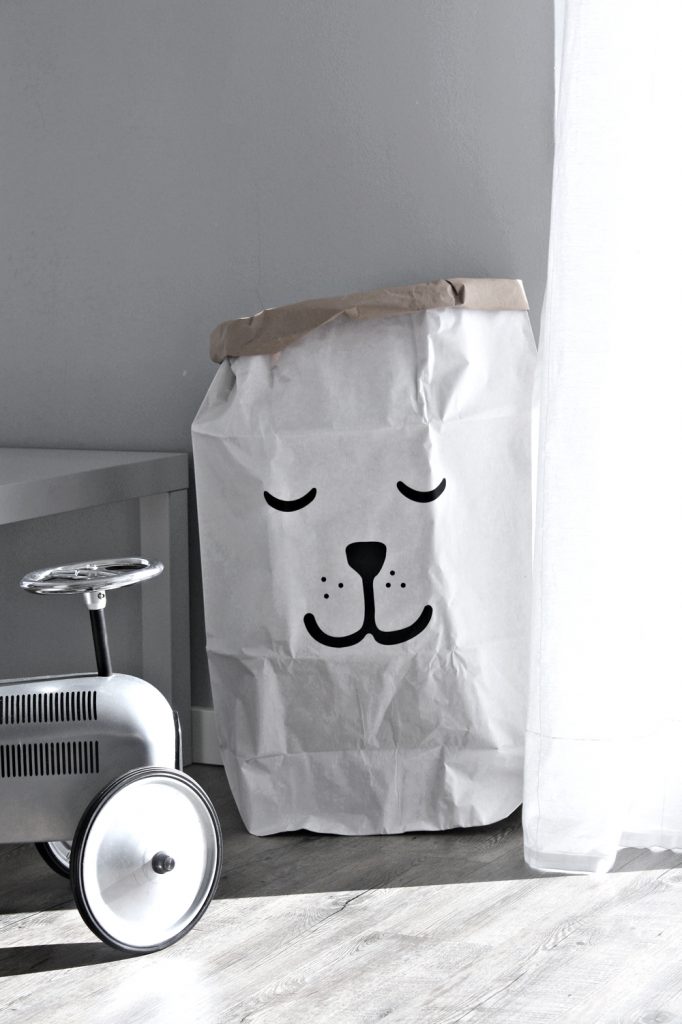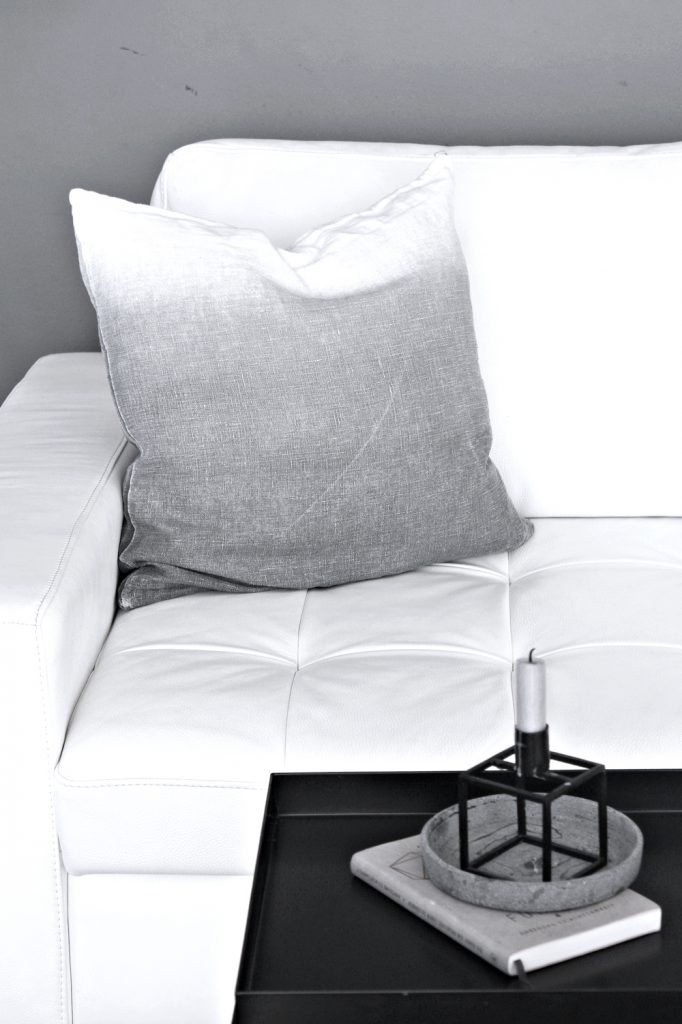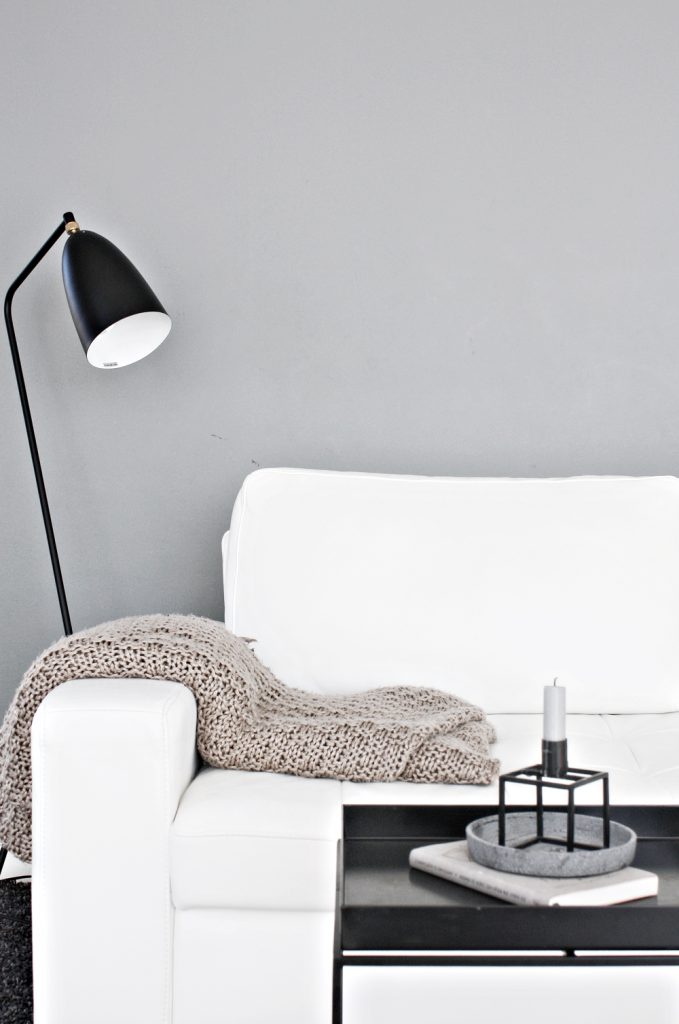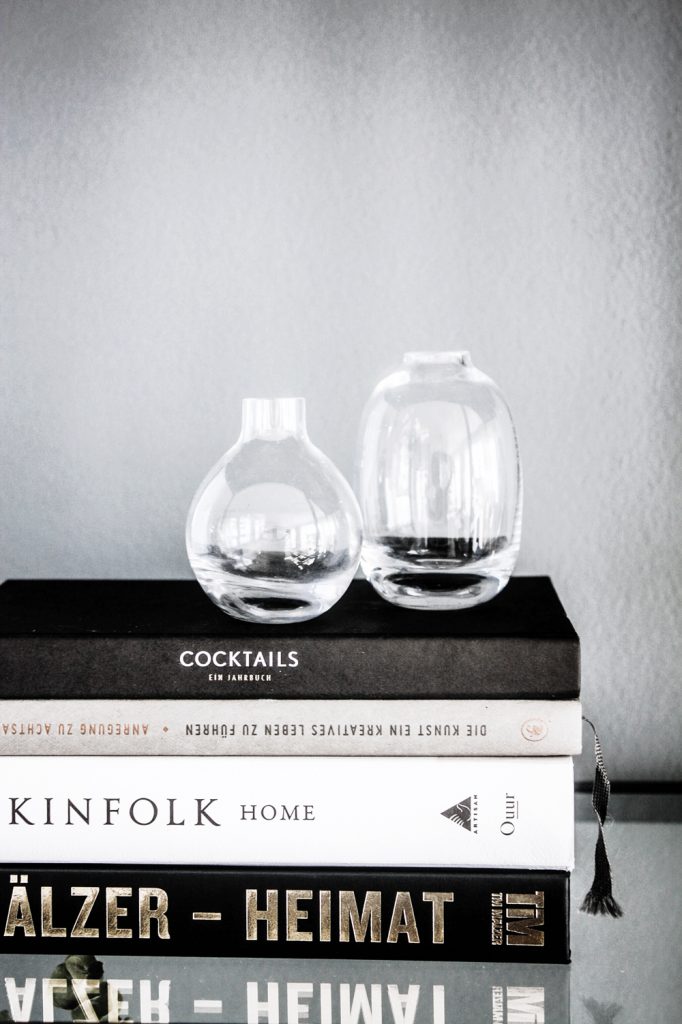 Interior Styling and Photography: Valerie Schoeneich (c) please do not use the images without a written permission of the photographer.