Valerie discovers the world of teas at P & T Concept store Berlin.  Image: (c) Designsetter.de
EN:
Mindfulness and slow living are the current lifestyle trends. It feels almost as if we need instructions and external help in order to stay tuned to our daily actions, to the experiences of our senses. The modern dynamic of life makes us shift focus from the mindfulness and have our goals as a driving force for our daily existence. We push us to run, then we work hard to calm and center ourselves, repeating this rat run over and over again. Living in a big city alone makes it hard to find a calm place to feel mindful. And we love this dynamic, and at the same time we want to feel life, stay connected and mindful.
One day as I was rushing though the streets of Berlin, collecting one impulse after another, I stepped into a place on Bleibtreu Street where I found myself as if in a different time dimension, my senses became alive, I took time to sit and experience a tea ceremony in Paper & Tea store.
First I walked in to the store excited about its variety of design pottery and minimalistic design. It was like being in a museum of tea. I could read about a docent of tea sorts, about their heritage & characteristics. And then I was approached by the Teaist Mirjam who offered me on this extreme hot day a chilled white tea. Then we sat down for a tea ceremony and it felt as if time slowed down and I could experience everything within this magical time bubble with all my senses.
Tea culture also means giving respect for the properties of tea by preparing each tea in a most caring for it way, compelling with the right temperature, the right ceramic, the right time for each tea sort needs.
Here are the five tea sorts we tasted during the tea ceremony:
1.  Pu Er Bai Ya – white tea. it was prepared in a tiny processed with Craquelé Glase tea pot from Taiwan. The smooth glase of this pot facilitates a slow subsidence in temperature. Prepared with Temperature of 80 Celsius, this gentle tea with a woody character and a flowery sweetness was just perfect to slowly start waking me up 🙂
2.   Hanami Flush – Shincha green.  Amazing how much taste I could feel in this pure Japanese     green tea. It was prepared in a porous Kyusu Clay Stoneware from Japan. I have learned that the clay is a strong mineral of it own and is rich in Iron. Since green teas like to be prepared in a cooler temperature, such Kyusu Clay Pot contributes to a faster cooling of the water.
3.  Vintage Lotus – Pu Erh. In a Purion Teapot was the Pu Ehr Cha was prepared. Purion Stoneware is ceramic blend of quartz, mica minerals and clay, which produces a dynamic carbon-activated material that softens the mouthfeel of the liquid it holds. His rough surface is meant to invigorate the tea and supports the rustic component of Pu Ehr and black teas.
4. Gabacha Oolong. This tea had a very interesting preparation technique. The Oolong teapot is made of a porous clay, has thin walls and so the heat can be transported rapidly outwards. The teapot was filled completely with water and then more water was poured from outwards on the teapot. As soon as a water drop pulls inward, the is tea ready.
5. To finish it all and keep me really awake I tasted Matcha, prepared in a traditional way, in a Chawan – a Japanese bowl with a milky glaze. We used a Chawan with a flat surface, also called a "winter chawan"
Not only I was finally feeling awake but not over activated after this experience, not only I got a wish list of teapots and teas, but I also got with me a feeling of mindfulness and the happiness it brings. Now at home I take more time to celebrate design, tea and mindfulness.
Have you experienced a tea culture? Tell us more about it. Tell us about how you manage to practice mindfulness in a busy way of life and use design to create peaceful atmosphere at home. 
Interested in a closer look at tea culture, read our interview with the founder and creative director of Paper and Tea here.
Beautiful P & T Concept Store in Berlin-Charlottenburg:
Bleibtreustr. 4
10623 Berlin-Charlottenburg
Berlin, Germany
Beautiful Paper & Tea Store in Berlin-Mitte:
Alte Schönhauser Straße 50
10623 Berlin-Mitte
Berlin, Germany
DE:
Achtsamkeit und langsames Lebensstil sind die aktuellen Lifestyle-Trends. Es fühlt sich fast so an, als ob wir brauchen Anleitung und Hilfe von außen, um unser tägliches Handeln mehr mit alle unsere sinnen zu erleben. Als hätten wir schon vergessen was fühlen, schmecken wirklich anfühlt. Die moderne Dynamik des Lebens wandelt unserer Fokus weg von Achtsamkeit und mehr in die Richtung unserer Zielen als treibende Kraft für unser tägliches Leben. Es geht mehr um das Ziel und nicht auf die Erfahrung oder? Ers pushen wir uns hart aktiv und produktiv zu sein und dann arbeiten wir hart und zu beruhigen und zu zentrieren. Irgendwie unnatürlich aber so ist es. Das Leben in einer großen Stadt allein macht es schwer, einen ruhigen Ort zu finden, aufmerksam zu fühlen. Und wir lieben diese dynamische Art zu leben und zugleich wollen wir das Leben zu fühlen, verbunden aufmerksam zu bleiben.
Eines Tages, als ich durch die Straßen von Berlin hatte eilte, sammelte ein Impuls nach dem anderen, trat ich in einen Ort auf Bleibtreu Straße ein, wo ich mich als wäre ich in einer anderen Zeitdimension gefunden, meine Sinne lebendig wurde, nahm ich Zeit zu sitzen und die Erfahrung einer Tee-Zeremonie in Paper & Tea Laden zu erleben.
Zuerst ging ich in den Laden durch, aufgeregt über seine Vielzahl von Design-Keramik und minimalistisches Design. Es war wie in einem Museum von Tee zu sein. Ich könnte über eine docent von Teesorten, über ihr Erbe & Eigenschaften lesen. Und dann wurde ich von der Teaist Mirjam angesprochen, die mich auf diesen extrem heißen Tag angeboten ein gekühlter weißer Tee zu probieren. Dann setzten wir uns für eine Teezeremonie und es fühlte sich, als ob die Zeit verlangsamt hat und ich konnte alles in dieser magischen Zeitblase mit allen Sinnen erleben.
Tee-Kultur bedeutet auch Respekt für die Eigenschaften des Tees zu schenken, indem jeder die Zubereitung von Tee in einem fürsorglichste dafür Weise, mit der richtigen Temperatur, die richtige Keramik, den richtigen Zeitpunkt für jeden Tee Art braucht geachtet.
Hier sind die fünf Teesorten die wir gekostet haben und deren Zubereitung die ich in der Teezeremonie erlebt habe:
1.Pu Er Bai Ya – white tea – wurde in einem kleinen taiwanesischen Kännchen mit Craquelé Glasur bereitet. Die Glasur fördert ein langsames absinken der Temperatur.
2. Hanami Flush – Shincha green – in einem offenpohrigen Ton Kyusu aus Japan, der Ton ist stark mineral- und eisenhaltig.
Japanische Tees mögen es eher kühl, solch ein Kyusu lässt den Tee/Wasser schneller abkühlen.
3. Vintage Lotus – Pu Erh – im Purion Kännchen habe ich den Pu Erh Cha aufgegossen, dieser Ton wird mehrfach sehr heiss gebrannt, seine raue Haptik soll Tee und Wasser beleben, und unterstützt den rustikalen Charakter des Pu Erh oder auch von schwarzen Tee.
4.Gabacha – Oolong – Das Oolong Kännchen ist auch aus offenporigem Ton gefertigt, es ist sehr dünnwandig und gibt so die Hitze schneller nach aussen ab. Man füllt das Kännchen ganz mit Wasser und übergiesst es noch zusätzlich mit Wasser, wenn sich der Wasserpfropfen der Tülle nach innen zieht ist der Tee fertig.
5. Matcha – Traditionell bereitet man Matcha in einem Chawan zu, Mirjam hat dafüreinen solchen mit flachem Boden gewählt, man nennt diese auch Winterchawan, konische Schalen nennt man Sommerschalen.
Auch hier geht es wieder um das Abgeben von Wärme.
Nicht nur endlich fühlte wach aber gleichzeitig ruhig nach dieser Erfahrung, nicht nur bekam ich eine Wunschliste von Teekannen und Tee, aber auch könnte ich fühlen den Gefühl der Achtsamkeit und das Glück, das sie bringt . Jetzt zu Hause nehme ich mehr Zeit um Design, Tee und Achtsamkeit zu feiern.
Haben Sie eine Tee-Kultur erfahren ? Erzahlen Sie uns, wie Sie Achtsamkeit üben und Design nutzen um achtsame Atmosphäre zu Hause zu schaffen .
Sie interessieren sich für einen genaueren Blick auf Tee-Kultur , lesen Sie unser Interview mit dem Gründer und Creative Director von P & T hier .
P & T Concept Store in Berlin-Charlottenburg:
Bleibtreustr. 4
10623 Berlin-Charlottenburg
Berlin, Germany
Paper & Tea Store in Berlin-Mitte:
Alte Schönhauser Straße 50
10623 Berlin-Mitte
Berlin, Germany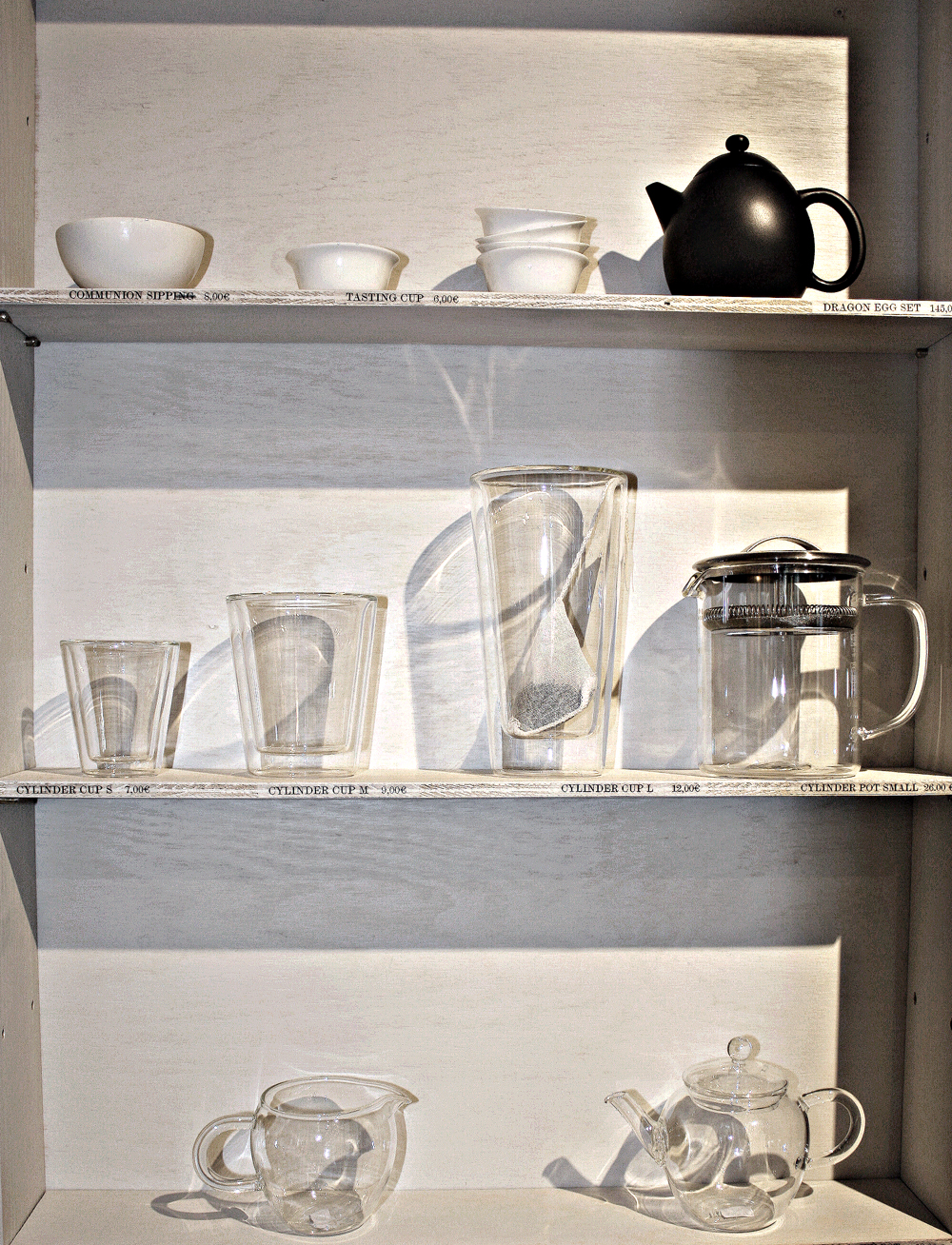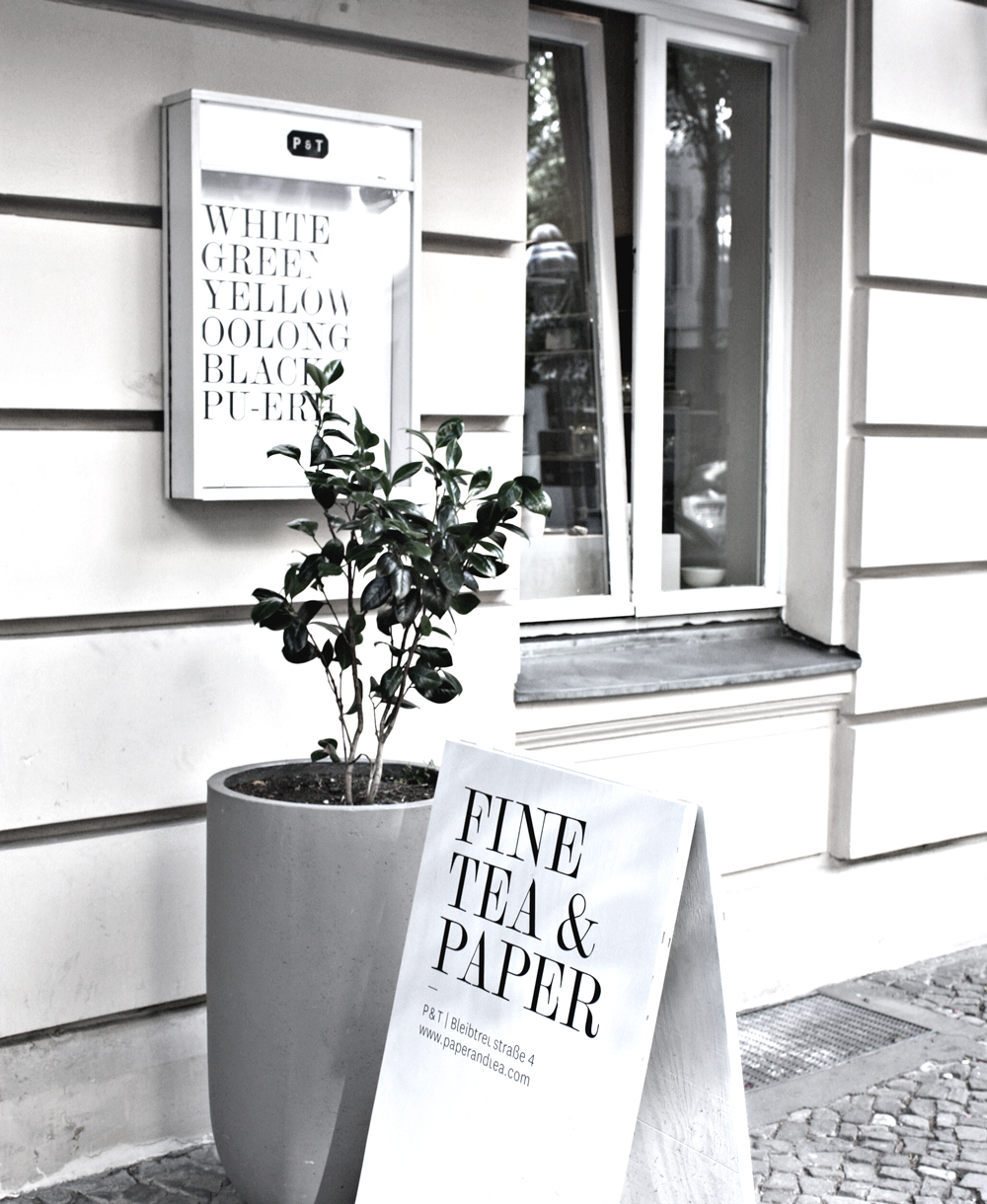 Impressions from the store & the tea tasting. Images by Designsetter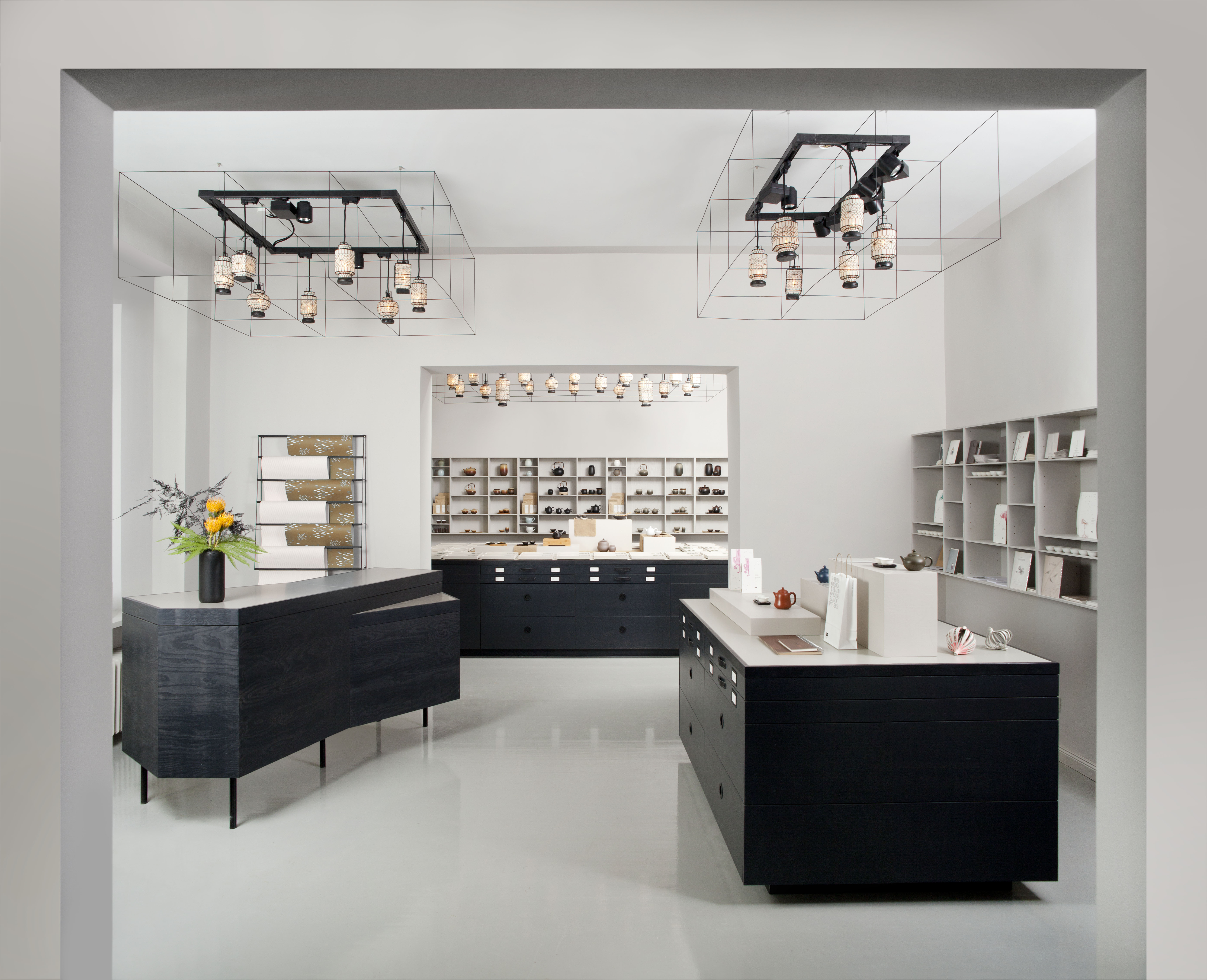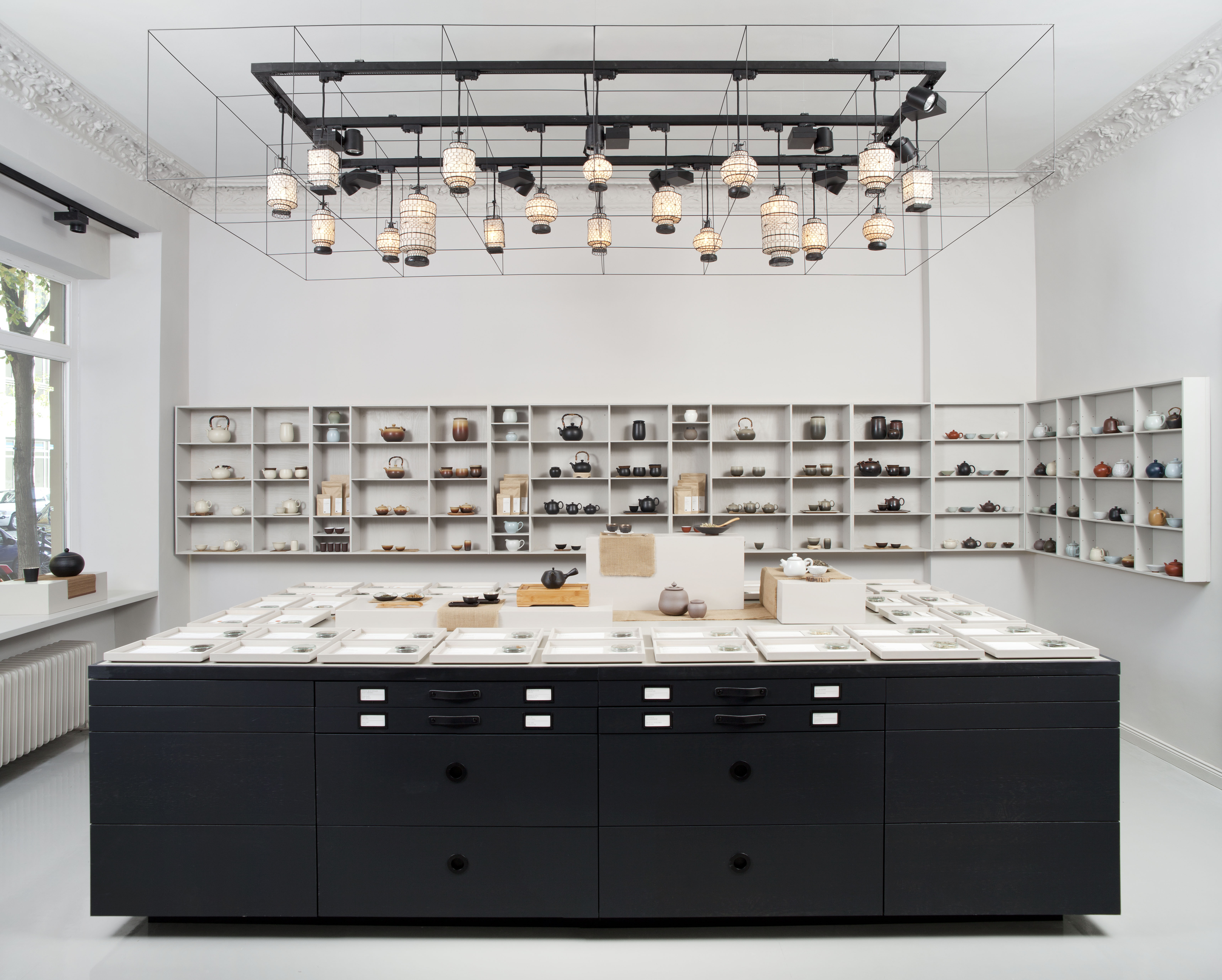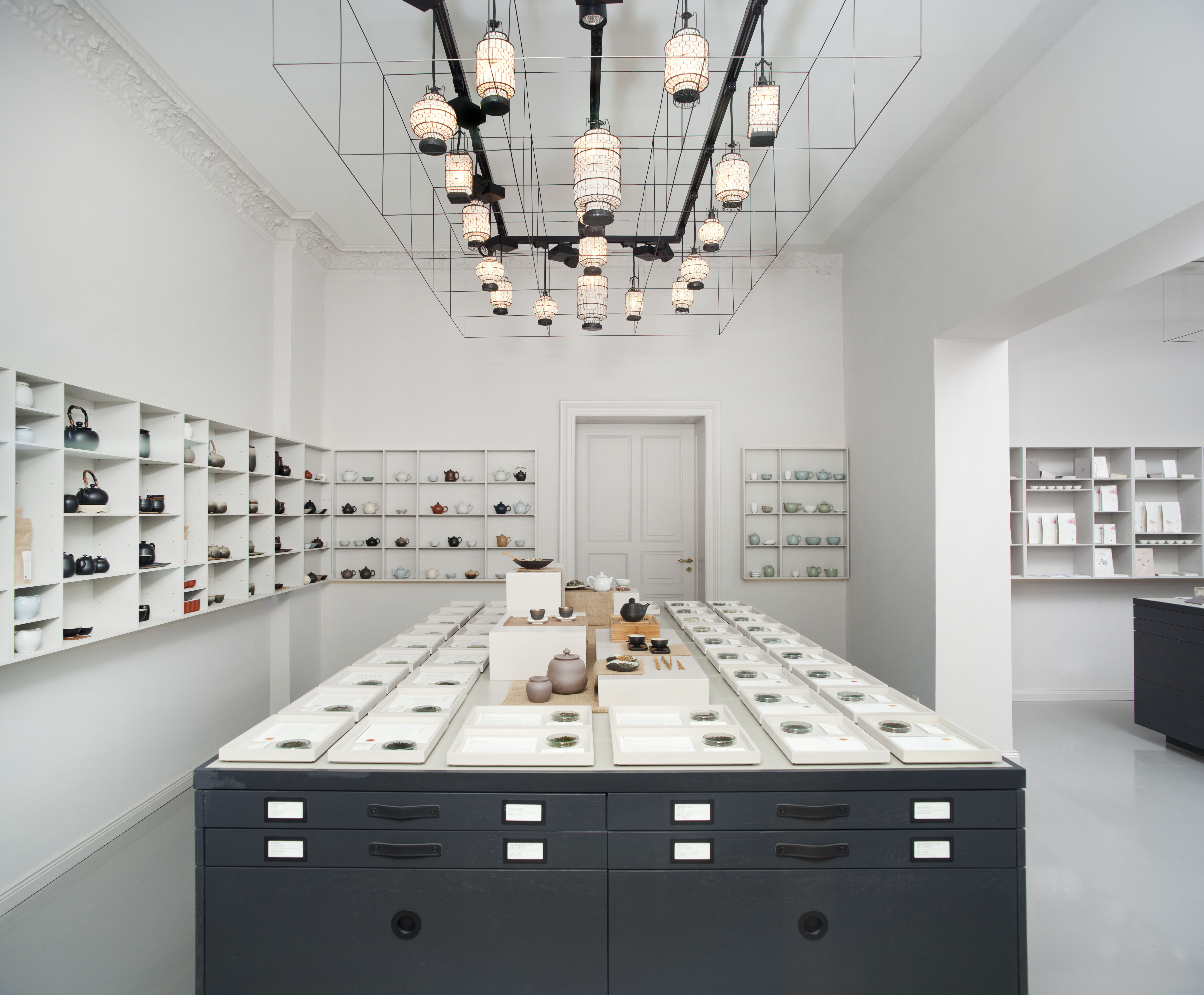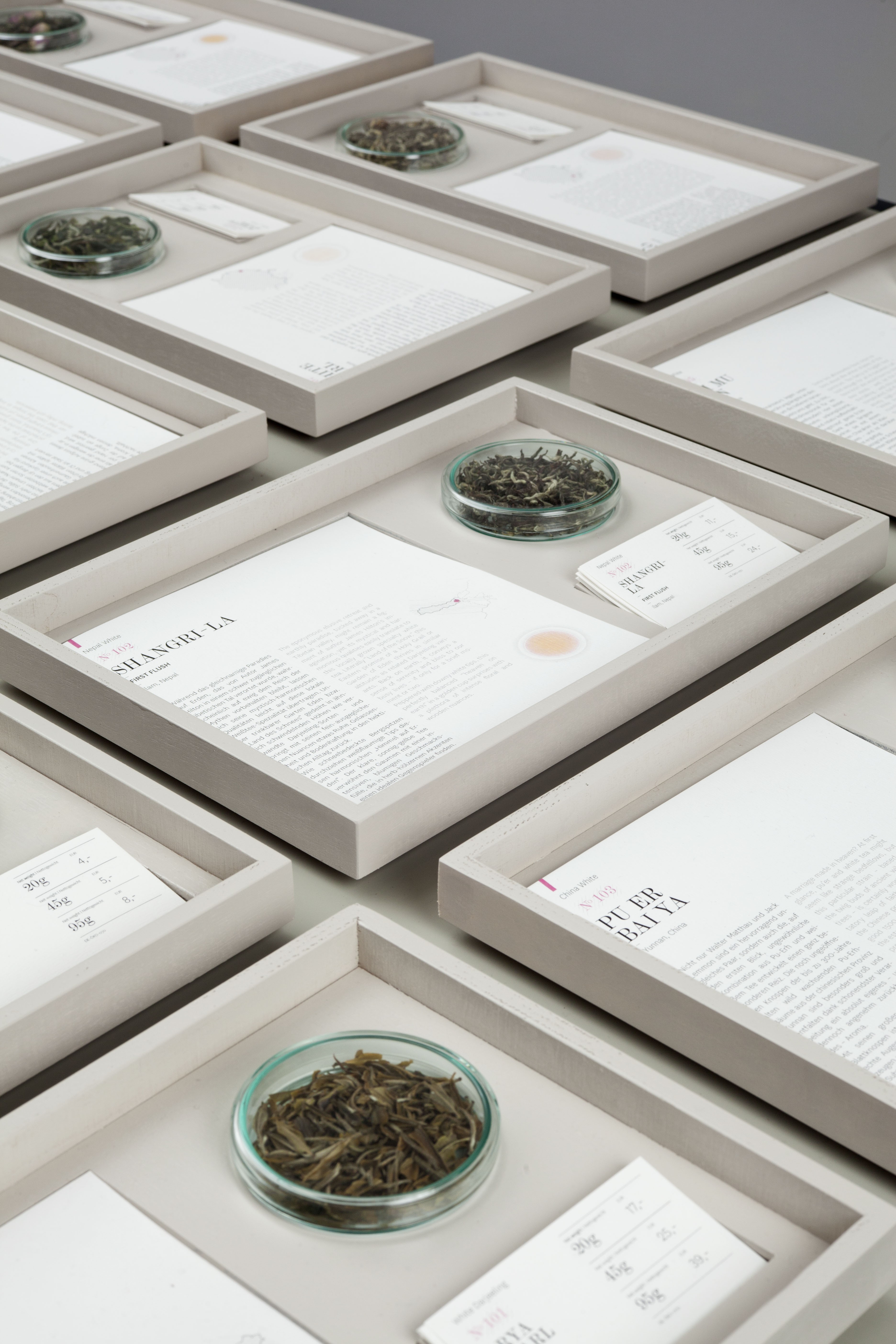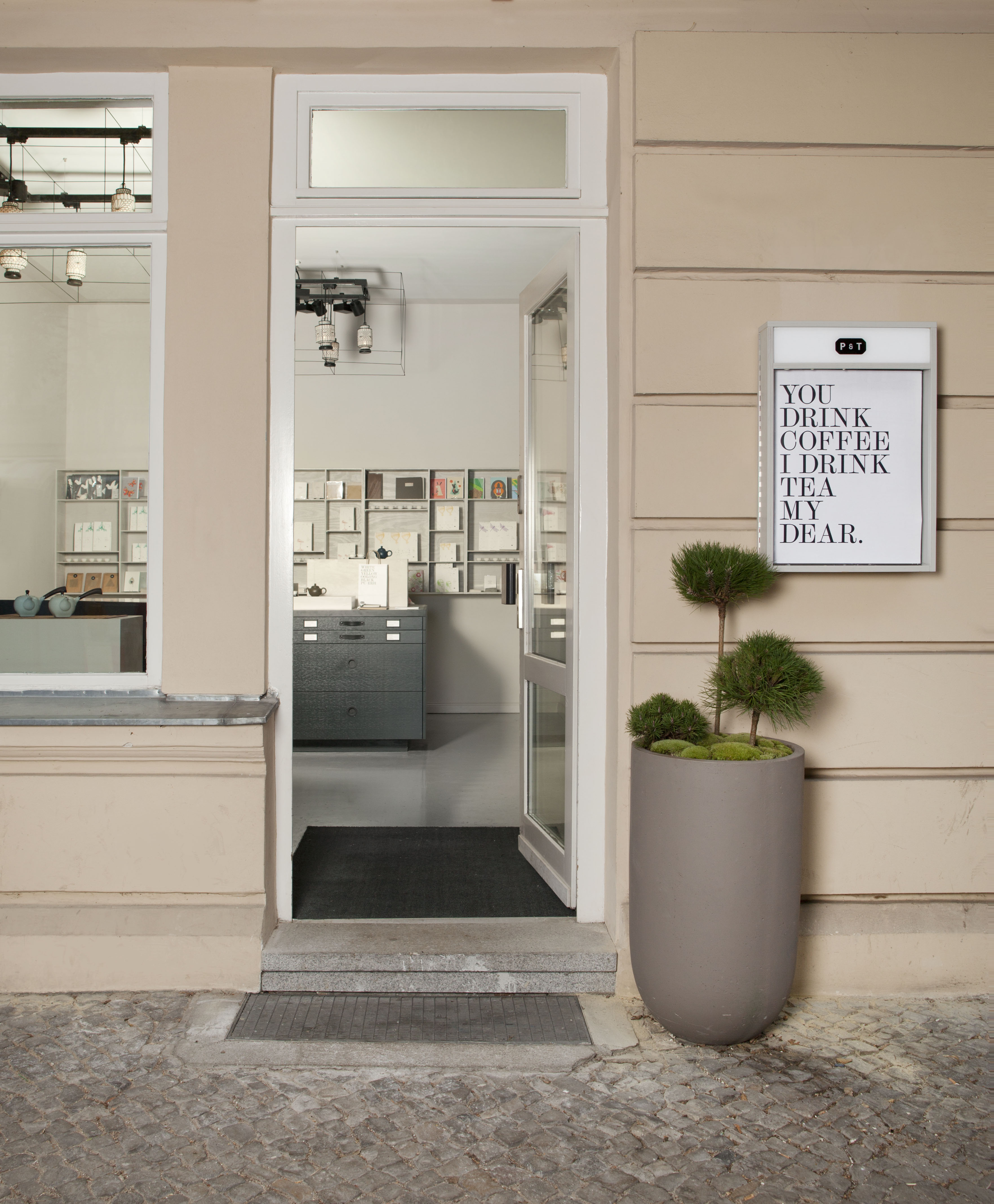 Images by © Ludger Paffrath via P & T Presse