EN:
As I came across this simple minimal interior this morning – an apartment in Sweden, it inspired me to share, setting an interior mood for this week, traveling with our minds to this simple and beautiful interior space.
Unobtrusive monochrome tones and cool materials such as iron for the kitchen counter, sleek iron lines in furniture and a generous natural light from the large windows, the balcony with the view on the Swedish area of Kungsholmen. No decorative overdone is here to be found.
I find this simple way of living and its aesthetic, combined with the charm of european town view from the balcony, in a quiet location between Karlberg Channel stillness and Kungsholmens street life, just irresistible for a day dreaming. 
Built on top of the chocolate factory, this apartment is styled by BALTHAZAR INTERIOR Styling & agency Stockholm and is also listed for rent through EKLUND Realtors. 
DE:
Als ich heute morgen auf dieses minimale Interieur einer Wohnung in Schweden stiess, hat es mich sofort inspiriert, diese einfache, schöne Stimmung zu teilen – Simple Living.
Unauffällige monochrome Töne und kühle Materialien wie Eisen für den Küchentresen , schlanke Eisenlinien in Möbeln und einem großzügigen Tageslicht durch große Fenster , Balkon mit Blick auf das schwedische Stadtviertel Kungsholmen . Keine dekorativen Exzess, einfach pure Ästhetik.
Ich finde diese einfache Art und Weise des Lebens und seiner Ästhetik, mit dem Charme des europäischen Stadtblicks vom Balkon einfach unwiderstehlich. Es kombiniert auch die ruhigen Lage zwischen dem Karlberg Kanal und dem Leben in der Stadt.
Auf dem Dach einer Schokoladenfabrik ist diese Wohnung von BALTHAZAR INTERIOR Styling & Agentur Stockholm eingerichtet und wird auch zur Miete durch EKLUND Realtors angeboten.
Ein schönen Start in der Woche…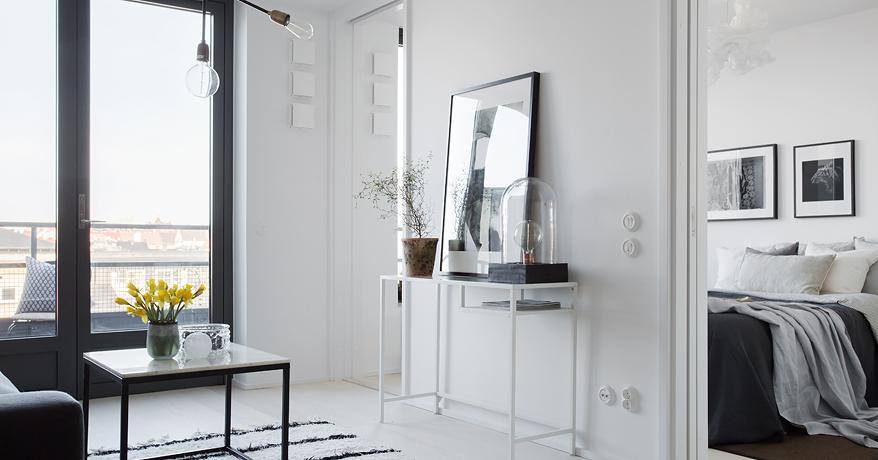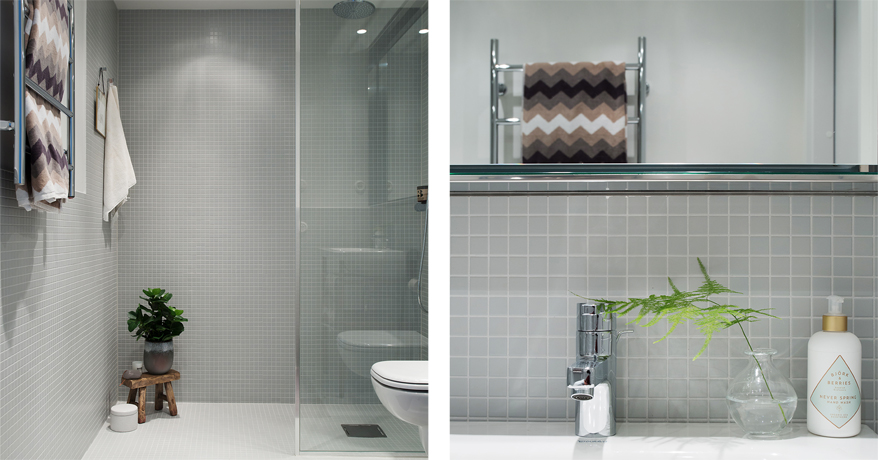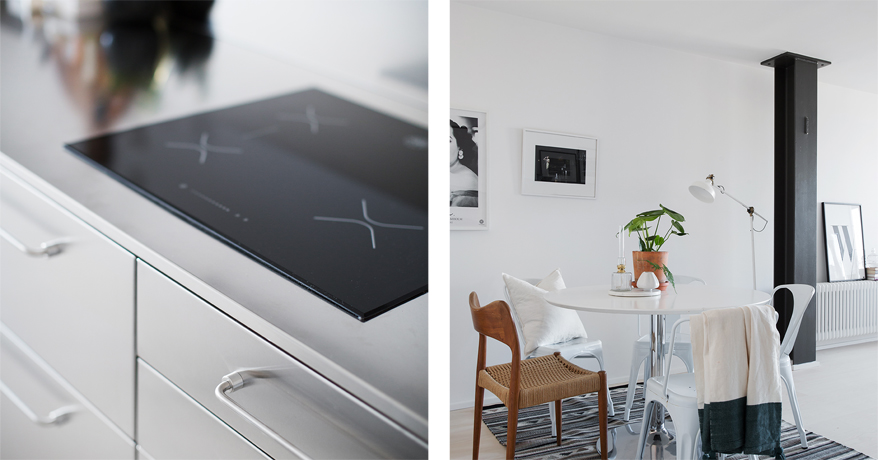 Images via: EKLUND Realtors.