The dining room is the space that holds the potential to be welcoming dinners with friends and family, having a quiet breakfast or even working from home by the dining table. I think it is one of the most versatile spaces in our home. The minimalist dining room interior concept I created for our home has two main functions – to store all that is needed when setting the table and to have a harmonious calm atmosphere. I work a lot from home at the dining table as my desk and love creating a visual calm that allows me to focus.
There are three main interior elements with which you could create a calm welcoming minimalist dining room. A simple wooden cabinet or sideboard that is painted tone in tone with the wall color serves to store all the necessities. A dining table and a shelf to showcase your favorite plates and ceramics.
The shelf in our minimalist dining room is my absolute favorite furniture. I love rearranging the decor and rotating the ceramics to showcase. It appears to me also to have a Japanese minimalist aesthetic that I love combining with organically shaped and textured ceramics. What also so exciting about this shelf is that it is super easy to build and expand using the the add on elements.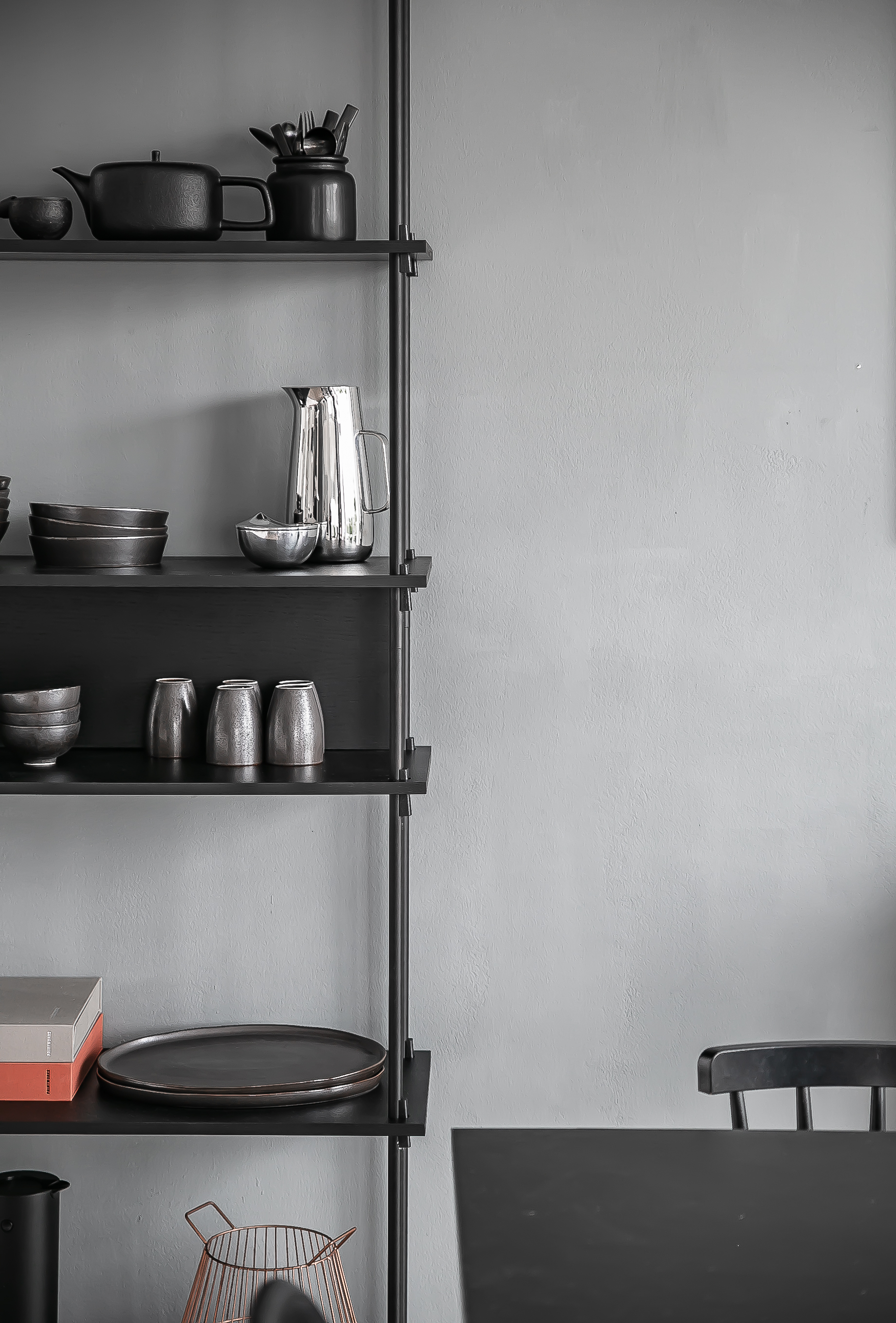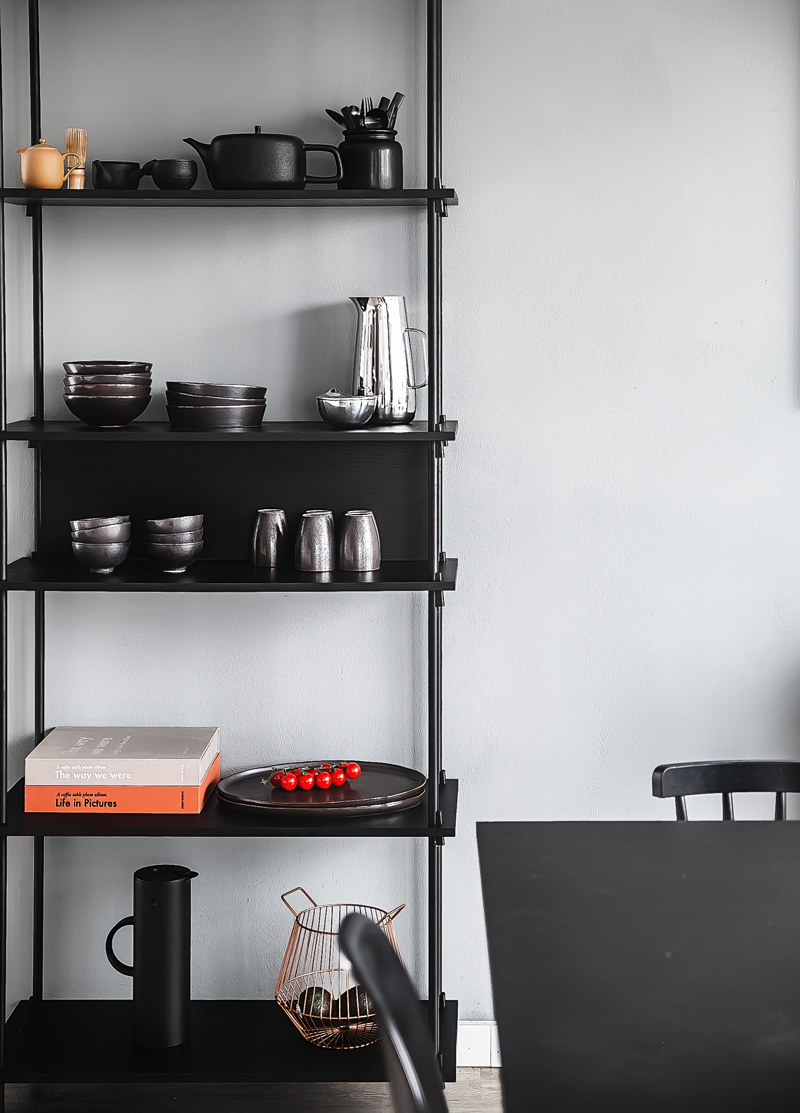 The new kitchen counter is being installed next week in Designsetter Home to merge perfectly with this minimalist dining room interior concept. Looking forward spending the summer mornings here, opening the sliding doors ans letting fresh air and light in.
What is your interior space you spend the most time in these days?
Styling concept and photography: (c) Valerie Schoeneich
Post in collaboration with Moebe