EN
Today on Designsetter I wellcome a guest Rachel Deters from Bcurated. Here is her guest article where she presents her selection of minimal handmade design objects:
Top 10 Favorite Affordable, Modern, & Minimal Etsy Shops 
When it comes to Etsy, most people hold a pretty narrow view. They either think it's all cheesy knick-knacks, or mainly decor, or stationary. I know I used to have no idea of the variety to be found. But about a year ago I started searching for gifts & decor for my wedding. I figured, "hey, I'll give Etsy a try". What I found was a surprising amount of high-quality, even modern and high-design items. Unfortunately it took me hours… and hours… and days to find them! Why? Because Etsy is for everyone; all makers, all shoppers, all tastes and styles. It's like the world's biggest mall for handmade products. Which is fine, but no one likes every store at the mall. We all have personal taste. I like modern, I like minimal, I like design. For me, it was like someone had taken all of the products from my favorite boutique and hidden them in a hundred different stores.
This is the reason why I started Bcurated, to curate the best-designed handmade & vintage items from Etsy. To walk the digital aisles of that huge mall, find the hidden treasures, and bring them to the world in the form of an online boutique. By showcasing the best, I hope to turn non-believers and skeptics of Etsy into shoppers & even advocates.
If the high level of design of some of the products on Etsy was my first surprise, the high prices of some of these pieces was my second one. But now having talked to more and more of the makers behind the shops I'm quickly realizing why. The best products on Etsy aren't mass-produced, they don't have production lines, they don't have corporations behind them, they are designed by individuals, crafted by artisans, often custom-made for you, their customer. They are produced responsibly, they often use eco-friendly, organic or vegan materials. They are local. By local I don't mean they're made in your town, or even your country. But in the ways that matter, in the small businesses, the craftsmen, the families they support, buying these products makes an impact!
So now I'll get off my soap box and acknowledge something, we can't all afford to shell out $100's on a piece of decor or custom, hand-made shoes, no matter how beautiful or "local". And so, I did some digging and have compiled a list of my top 10 affordable Etsy shops. Like on Bcurated, at these shops you will find well-designed and high quality products with a mostly modern and minimal aesthetic.
DE:
Heute hebe ich einen Gast bei Designsetter. Rachel Deters, die Gründerin von Bcurated ist Amerikanerin die in München wohnt und minimalist design mag. Rachel schreibt (auf English) über wie wir schönes, minimalistisches, hand-gemachtes und nicht teures auf etsy finden können um unserer Häuser in minimalist Stil dekorieren zu können. In diesem Gastbeitrag präsentiert Rachel ihrer Auswahl von minimalist etsy shops von Schmuck bis zum Decor.
Morning Ritual Jewelry – Visually, concise jewelry, Morning Ritual Jewelry is not about simply stringing beads and premade pendants on a piece of chain. Its designs reflect thoughtful explorations of the materials at hand, pairing natural, geometric stone elements with minimal gold accents.
Hopscotch London – a small independent lifestyle brand, specializing in soy candles and 100% natural skincare products, all made by hand in their London studio. They believe in surrounding themselves with beautiful things — they don't just want their products to do good, they want them to look good too! All packaging is designed to be minimal and sleek, to fit perfectly into any lifestyle or interior.
Lila & Lola Prints – pairs natural beauty, whimsy, and modern elements into her print designs. Her recent venture into motherhood brought with it a ton of inspiration and a desire to create! She began making a range of art prints for their home with an earthy twist, inspired by contemporary design.
AAarchiTECtureLab – specializes in minimal, laser cut plywood ceiling pendants. The studio's design focus is rooted in material exploration and driven by a desire to assign purpose to contemporary manufacturing processes. The goal of work is to combine a strong concept with fundamental usefulness.
A Heirloom – this is a personal favorite of mine for affordable, customizable cutting boards. The perfect wedding, engagement, or thoughtful birthday gift. A Heirloom all started when Amy Stringer-Mowat and Bill Moqat decided to make their first state-shaped cutting boards for their 2010 wedding. Now, they make all 50 states along with geometric patterned, engraved boards.
Betapet – is one of my favorite self-adhesive and removable wallpaper shops on Etsy. Known for their modern, minimal, and geometric patterns, Betapet wallpapers are an easy, non-destructive way to add any flair to an apartment. While Beta, the shop owner, still has her day job in marketing her passion for design & bold colors led her to open Betapet.
Chic Scandinavian – created Scandinavian inspired, minimal, black and white print downloads that are great accents to any home. The owner, Vera, is a Los Angeles based artist and loves bringing together her love of photography and illustration to create little boxes full of beauty and simplicity. The best part is that the digital file for each print is only $5-6, so you can print yourself in whichever size fits your fancy.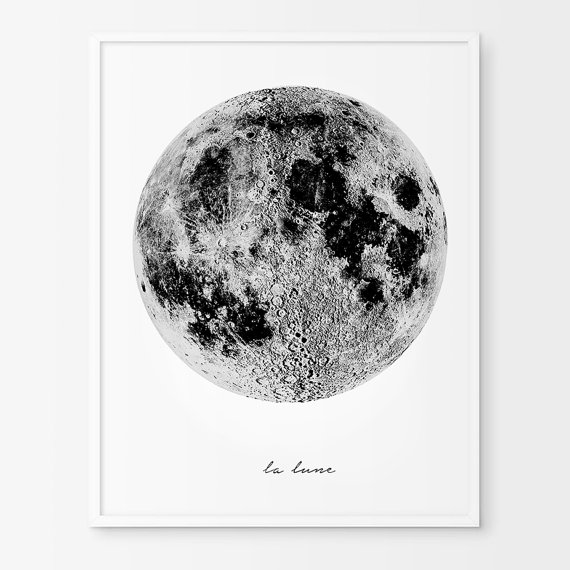 Sabai the Collection – creates some of my favorite affordable, concrete, home décor pieces on Etsy. That probably because they are mostly in shades of gray, black, and white and because they are modified to look like marble. Love the colors, and I love marble! The creator, Joanne, is based on the Gold Coast, Australia, and each element is chosen for its sophistication and the use of raw materials and textures. It is a true reflection of her own individual style and urban modern living.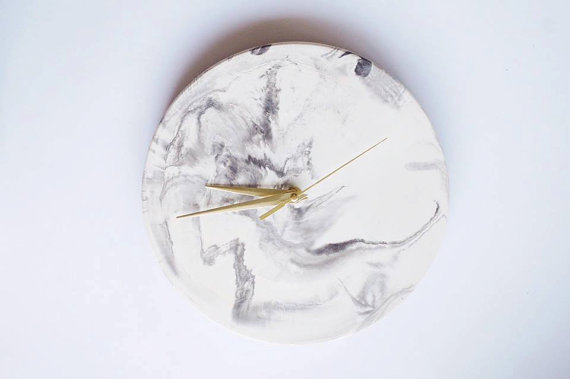 For the Host – makes colorful handcrafted accessories for home + office. It all started when Cheryl, the founder & maker, was having a hard time finding the perfect Christmas gift for her mom to go along with her newly renovated kitchen. She wanted to create something that was simple but added a bit of flair to her neutral kitchen. Her mom loved the gift so much that she encouraged Cheryl to open a shop!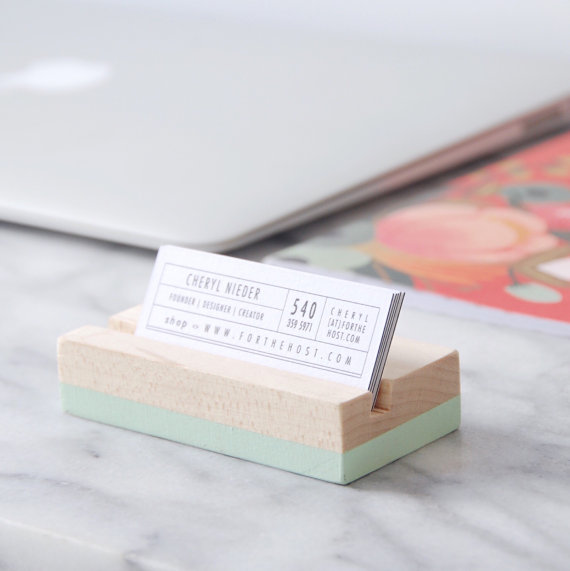 PracowniaEMBE – creates modern, mid-century inspired side, coffee & dining tables. These tables are affordable, ranging from $150 – $500. A great price for modern, extremely cool tables! A perk of working with small shops is you can request to change any aspect of the product and it is easily done. You can have the dimension or finish you want with no huge price mark up or increased shipping time needed since you are working directly with the source!