Exciting news to share for me as an interior designer and for all who love out of the ordinary minimalist bathrooms – in October GSI, the leader in ceramics industry tradition from Italy is charming us with their new Nubes collection of bathroom furnishings. Rigor, lightness and versatility are what characterize the Nubes collection. The distinctive features of Nubes washbasins are their square shape and an inherent versatility stemming from their double band design which allows them to be installed on walls, stands and shelves. The outer edge with only 8 centimeters visible gives lightness and balance in terms of form and space.
Selected washbasins are also available in the matt tones of Color Elements. The collection is completed by two pairs of suspended wc/bidets and one-floor standing pair of wc/bidet, both characterized by soft, sinuous lines; as well as by one-floor standing bathtub and one built-in tub.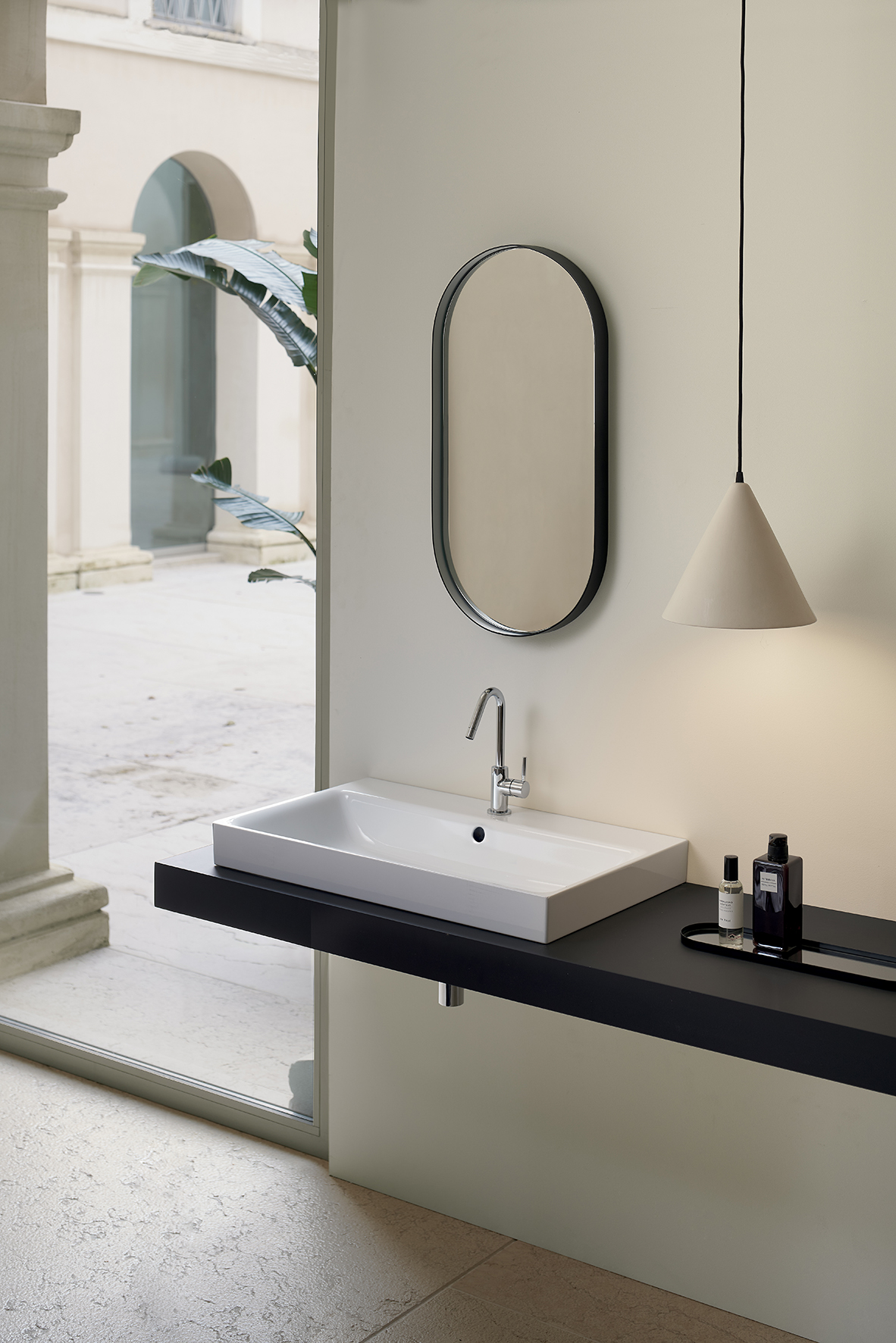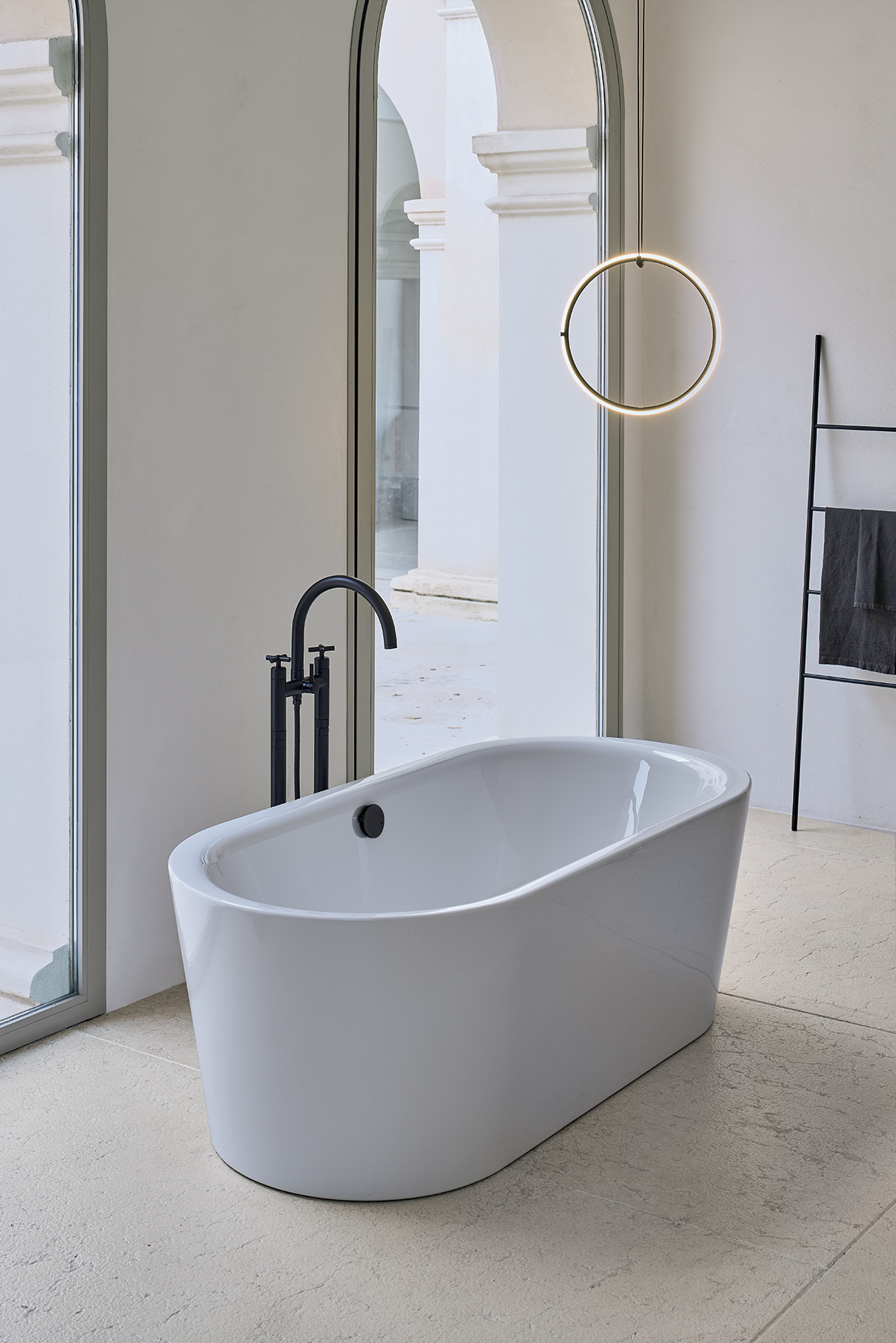 If you have read previous articles where I introduced GSI, you are probably familiar with their traditional craftsmanship and evolving technical innovations which means that furnishing a bathroom with GSI products is more than just an aesthetic choice, it also means accessing the best hygiene technology available on the market.
A total hygiene that comes from all the extras offered.
The Wc's are equipped with the original Swirlflush® flushing system (the world's quietest) which directs water evenly over ceramic surfaces, and ensures the highest level of cleanliness while maximizing performance thanks to a design that doesn't have any hidden parts that are hard to reach. Swirlflush®, the only system to be patented with a single outlet, comes with the Extraglaze®Antibacterial ceramic finishing, a new ceramic glaze enriched with silver and titanium ions which provides ISO 22196 certified anti-bacterial protection and which renders surfaces extremely polished and smooth for immaculate and effortless hygiene. The new glaze performs the dual function of reducing surface irregularities to a minimum, thus making them more hygienic: it prevents lime scale deposits, leaves surfaces shinier, makes ordinary cleaning easier and reduces bacteria counts by 99.99%.
The new anti-bacterial formula is also applied to all its Wc lids that are made with FDA and EPA approved resins that prevent the growth of germs and bacteria thanks to the properties of silver ions.
GSI Wc lids have reached unprecedented levels of efficiency and comfort. In addition to total hygiene, they also feature the innovative QuickRelease installation system which allows the cover to be removed by hand without tools and the slow closing SoftClose system that avoids accidental slamming.
Just like in the images, from an interior design point of view, I find the aesthetics of this collection are perfect when combined in a classic modern mix environment such an old building with white-washed wall panelling, high ceilings as well as loft like raw bricks, cement wall etc. environment. What do you think?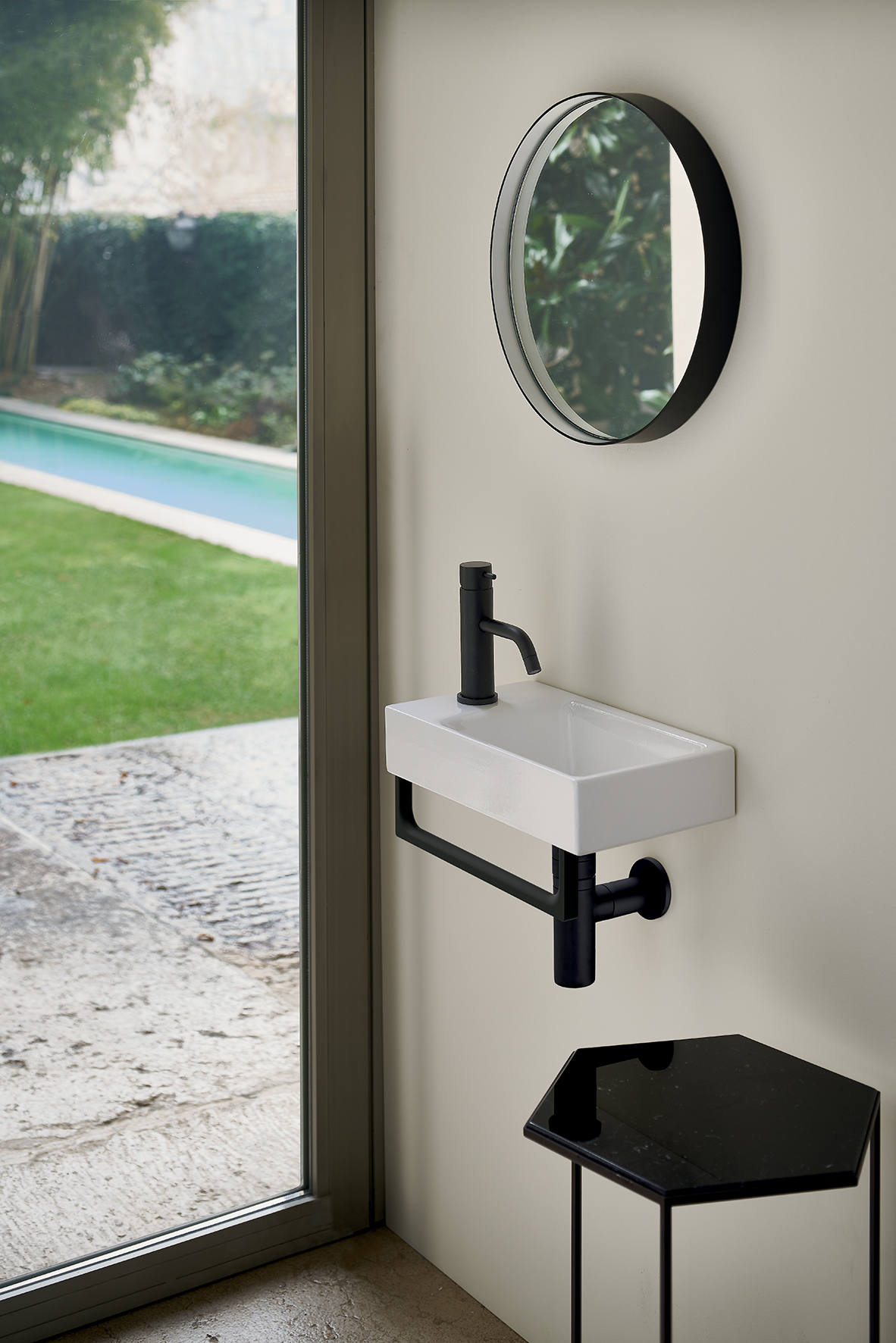 / AD – The post is written in collaboration with GSI /