EN:
As a minimalist who loves tea, I tend to celebrate the tea time as the moments to be silent, calm and thoughtful. I have my aromatic leaf tea warming me up, calming me down. Silence is a contributing part of this moment for me. And so how do I love my tea pot to be? Silent. Reduced from decorations – pure calm ceramic or transparent glass. Probably the Finnland based Designer Erin Turkoglu heard us minimalists and created The Silent Teapot. Its structure is rough and delicate at the same time, modern and traditional at the same time, reminding us of the old aluminium kettles. On my Wishlist is the Silent Teapot with the matte light grey porcelain surface. A Silent Teapot to celebrate the harmony of the ceramic, design and the moment of drinking tea. My Minimalist Object of desire today.
DE:
Als Minimalist, der Tee liebt, neige ich dazu, die Teezeit zu feiern, als besonderen Moment, um still, ruhig und nachdenklich zu sein. Mein aromatischer Lieblingstee wärmt mich auf, und beruhigt mich. Die Stille ist ein entscheidender Teil dieses Moments für mich . Und wie wäre dann meine Lieblingsteekanne? – Still. Aus purer ruhiger Keramik gemacht oder aus einem transparentem Glas. Wahrscheinlich hat die in Finnland lebende türkische Designerin Erin Turkoglu uns Minimalisten gehört als sie den Silent Teapot gestaltet hat . Seine Struktur ist zugleich rau und zart zugleich, modern und traditionell, und erinnert an alte Aluminiumkessel.
Auf meiner Wunschliste ist die Teekanne mit der matt hellgrauen Porzellanoberfläche. "A Silent" Teekanne vereint die Harmonie der Keramik , das Design und den ruhigen Moment Tee zu trinken in einem.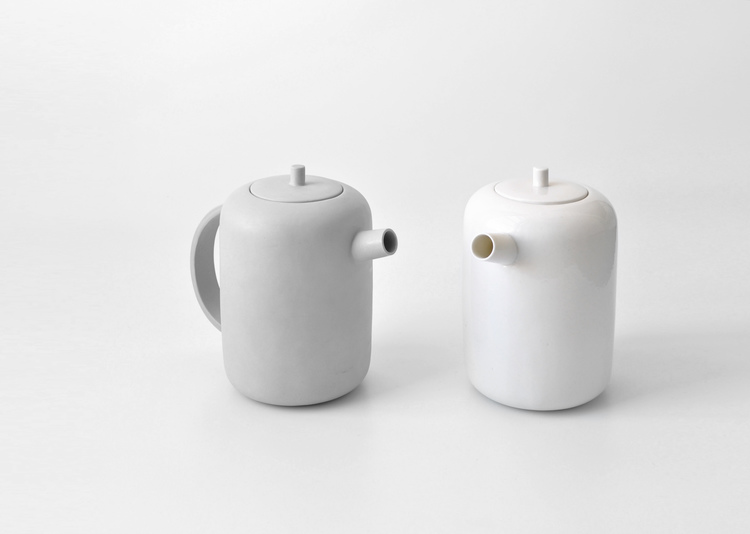 Images Via