In the search for additional living space and more spaciousness, the terrace and garden are becoming increasingly important and are being expanded into a second living room. The boundaries do not only blur spatially. With the trend "Indoor | Outdoor ", weatherproof outdoor furniture not only looks as if it came from the living room – it is also used there.
Fine materials and high-tech textiles make it possible to use furniture both indoors and outdoors. A difference in aesthetics can hardly be made out, and the convenience of use is becoming more and more symbiotic for the new indoor-outdoor furniture. In recent years, more and more designers have enjoyed inventing and styling original and chic outdoor products.
This year we all had to reinvent the summer vacation plans because of the global pandemic. Hence, we got inspired to find ways to create a vacation atmosphere in our gardens and terraces.
For me, the motivation to built the home with an indoor-outdoor feeling was always a top priority. Some people feel well with the cocooning feeling of living space, for me, I always need to feel connected to nature and the outdoor environment. As we have built our home that borders to a field and forest, installing floor-to-ceiling windows on each side of the ground floor was a top priority.
This summer, as blomus lounged their STAY collection, I finally found the one Indoor | Outdoor furniture piece that offers relaxation and a vacation feeling both for our garden and the living room.
The Stay collection by Florian Kallus and Sebastian Schneider of German kaschkasch for blomus comprising a relaxed sunbed, available in a single as well as a double version, a matching pouf and a series of cosy pillows – made from high quality, weather-resistant textile that does not fade when exposed to sunlight and easy to maintain.
Here are some impressions from the blomus Stay Day Bed in colour Cloud from our home.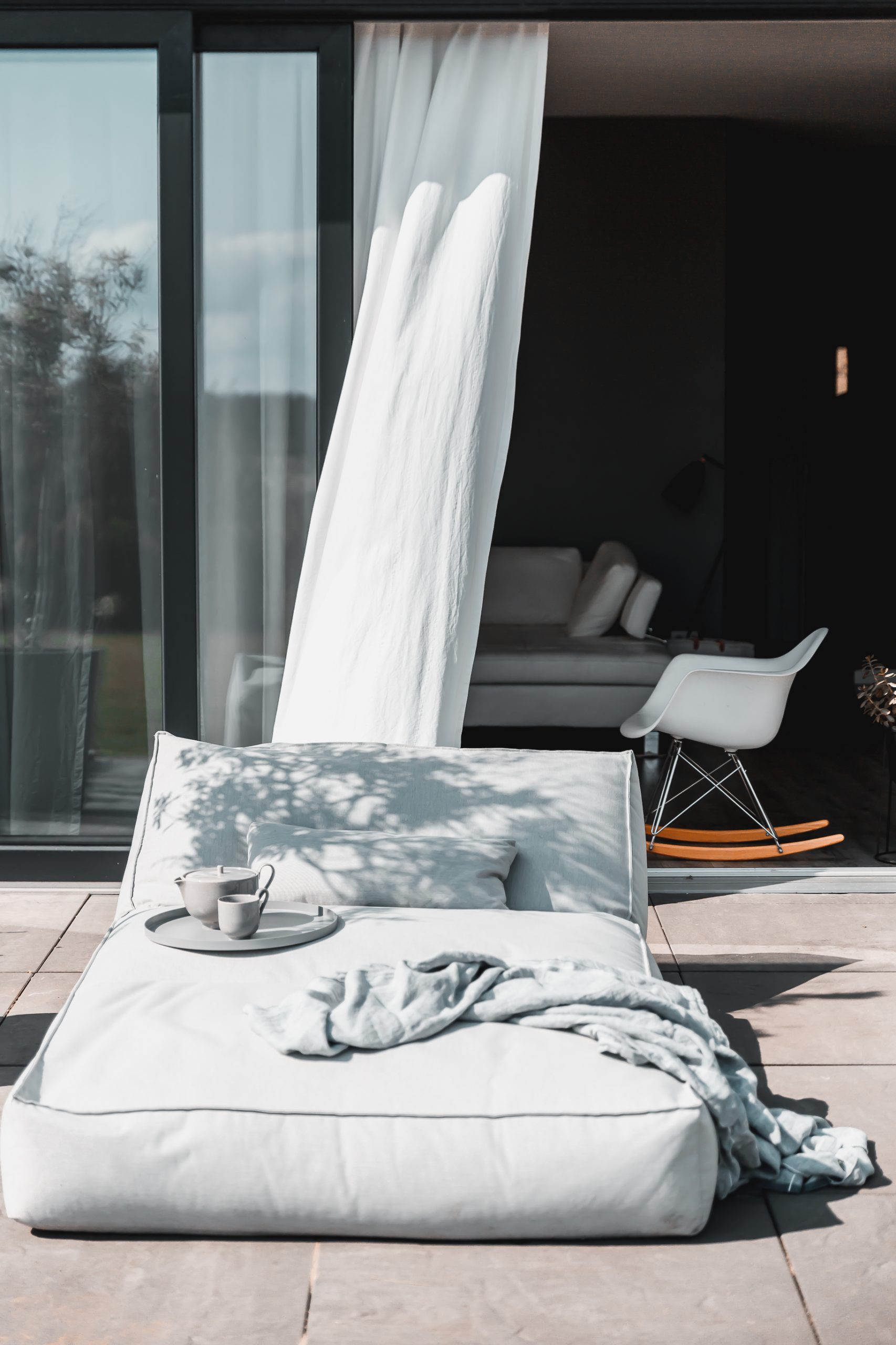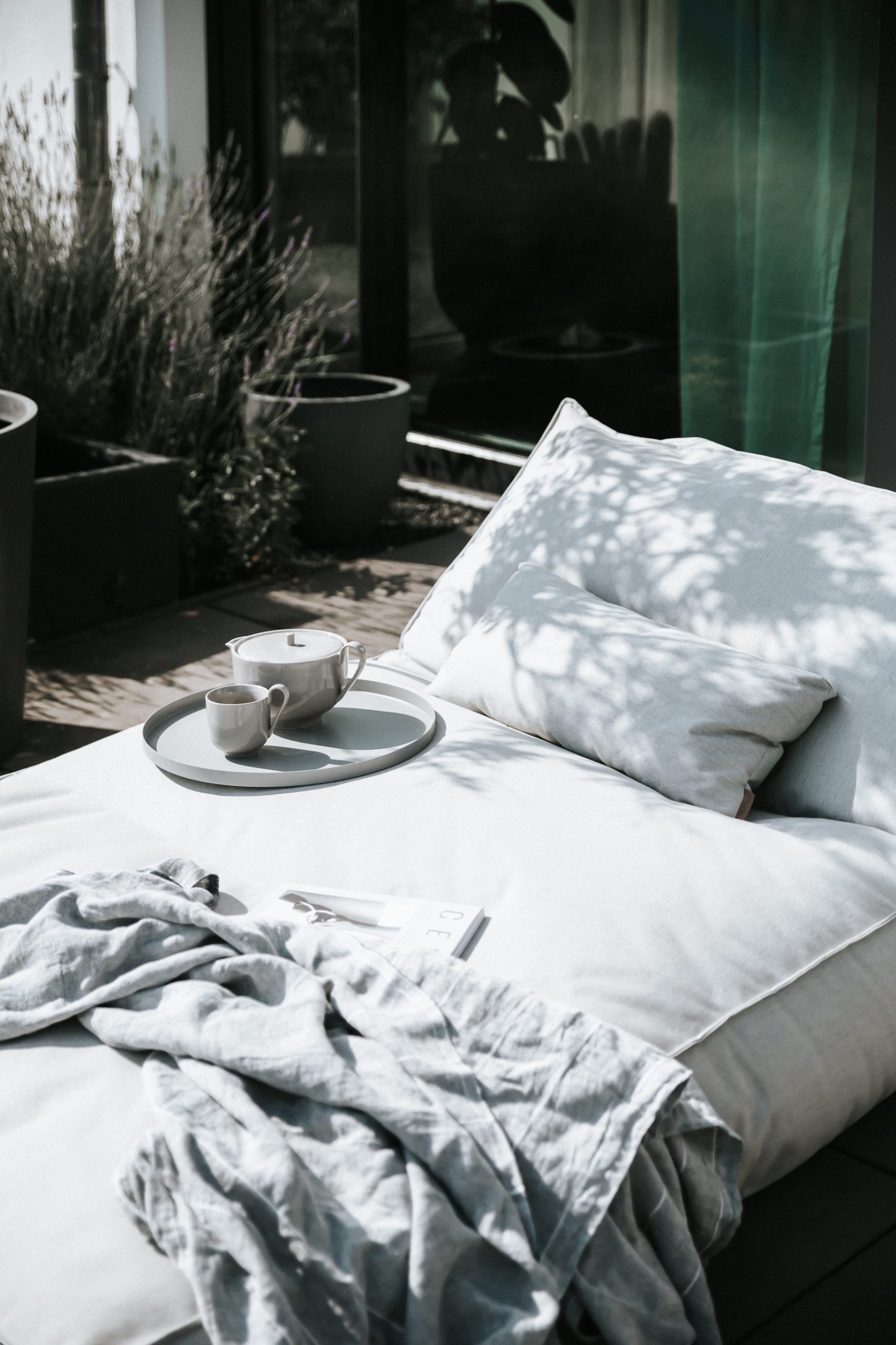 Sometimes I place the day bed to enjoy the sun and sometimes under the tree to enjoy some cool breeze in the shadow.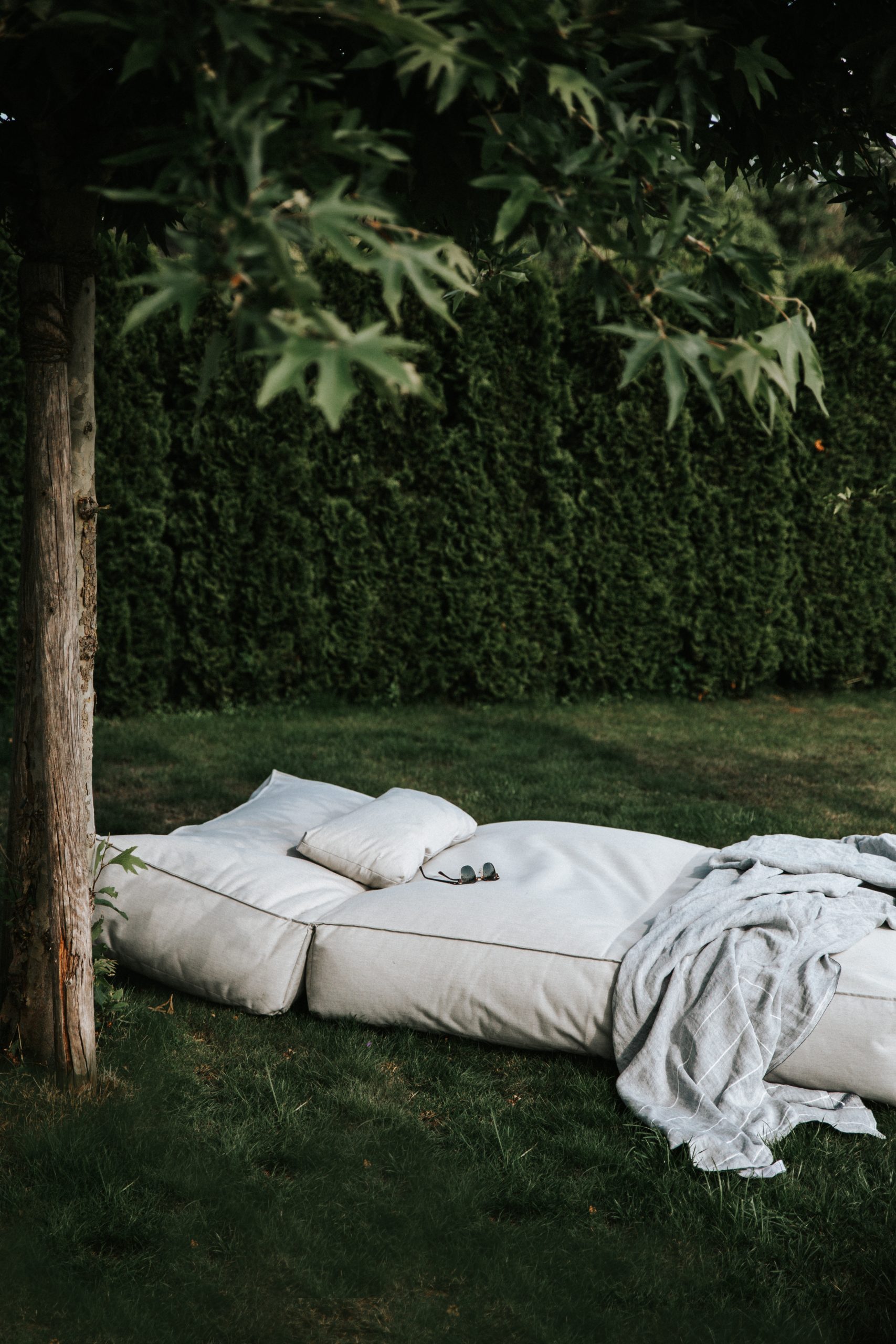 The evening tea ritual in the garden – Oolong with orange peel loose tea and watching the sunset.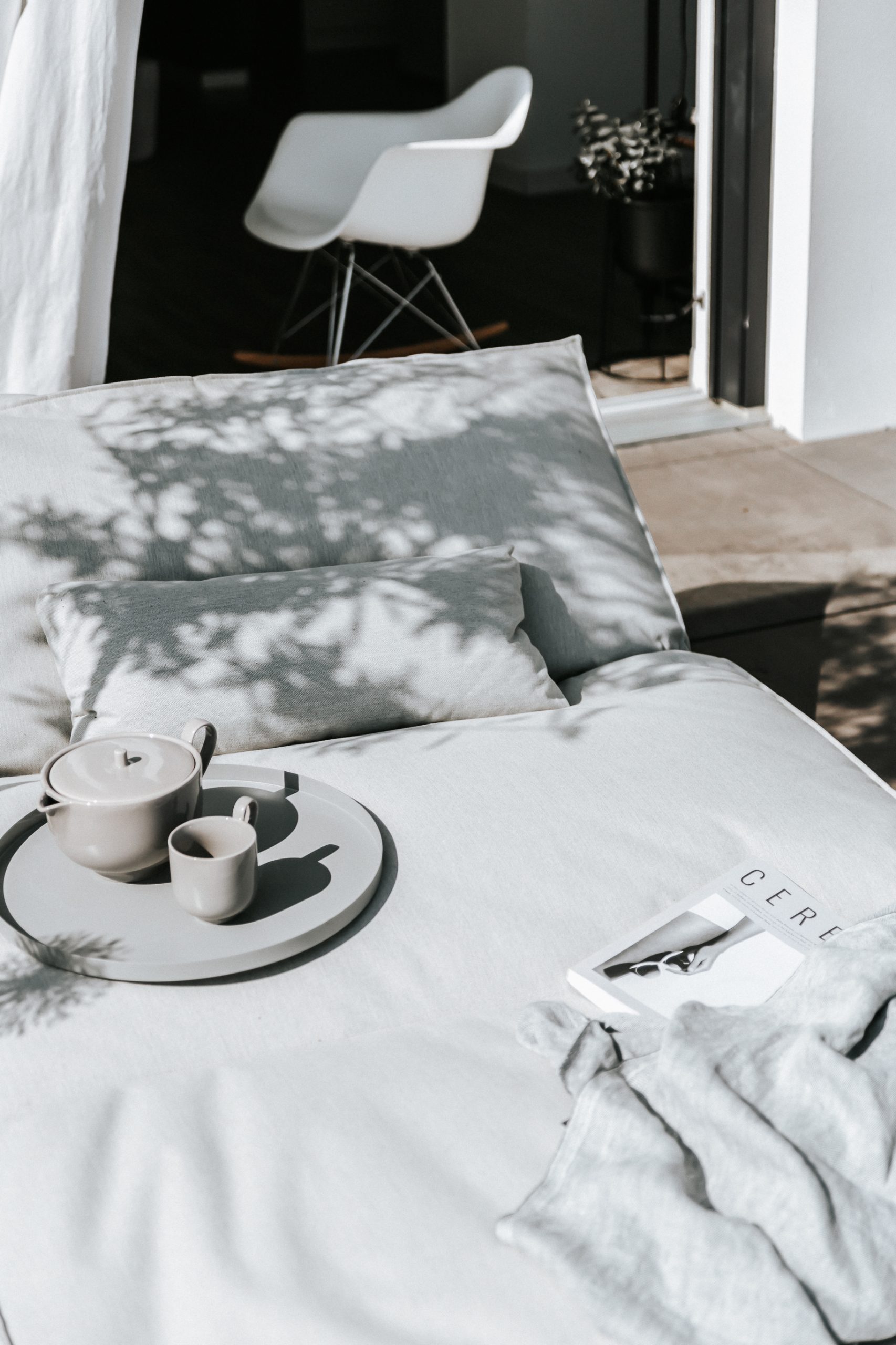 As the nordic summer has its changing moods, on rainy days, the Stay day bed moves inside. It's so romantic to open the sliding doors, lay there on the day bed, seeing, hearing, and smelling the summer rain outside and at the same time being protected from it indoors.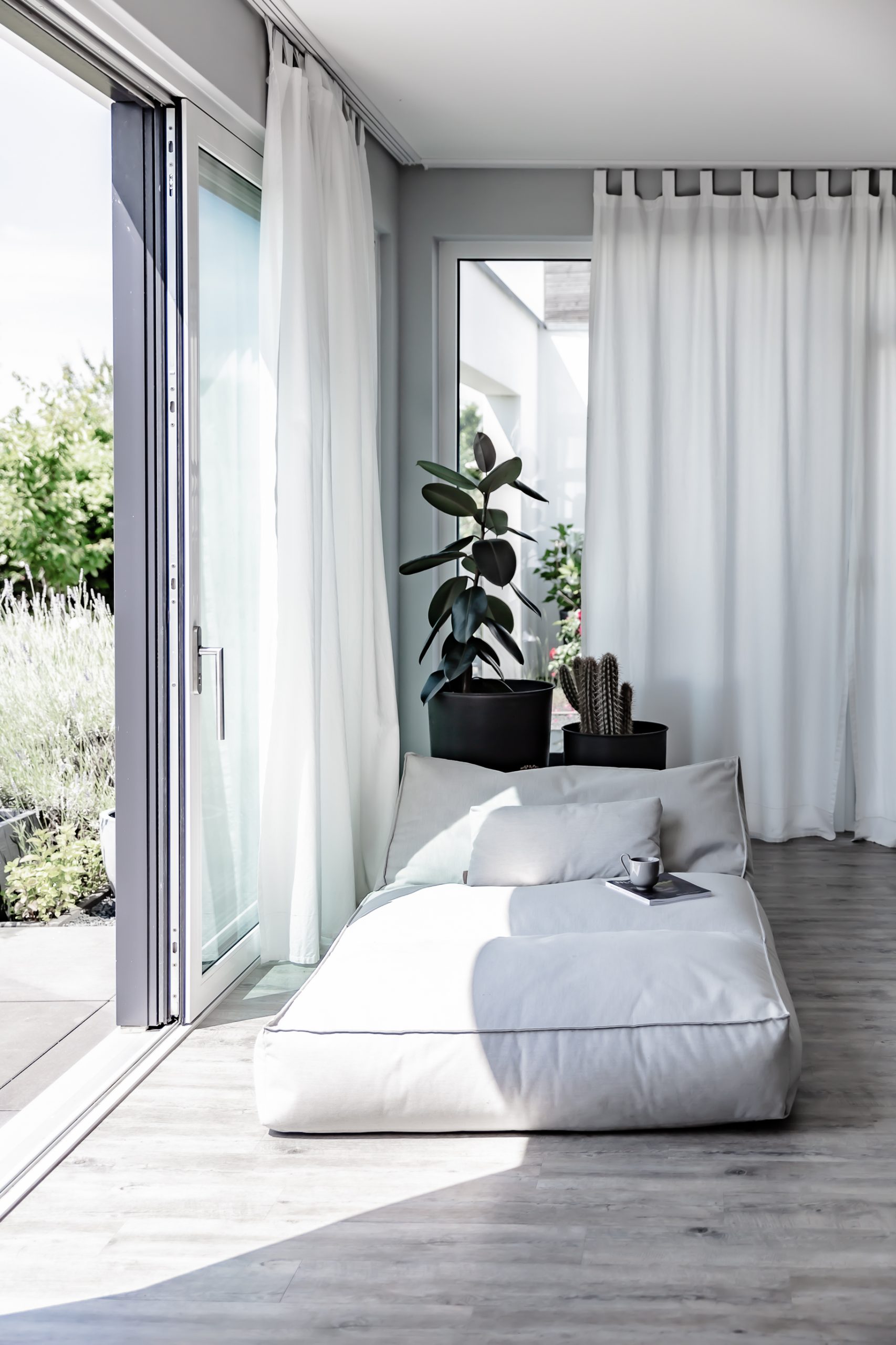 Styling and Photography by Valerie Schöneich in collaboration with blomus.