Highlighting the beauty of Jugendstil Era apartments (Altbau) with a clean Nordic Design interior design
There are many factors which contribute to why we feel "at home" when we stay over some rental apartments, small hotels or even at a home of a friend over night. The surroundings, infostructure of the neighborhood, nearby places of attraction all play a big role in contributing to this feeling. The history of the house as much as its interior design are also quite significant to why we feel content to stay over a certain place.
Prior to beginning each interior photography or interior styling assignment, I usually ask the homeowner or host about the surroundings, the history and the interior elements of the space. The common element to all Altbau Jugendstil Era apartments I visit or work in, is that with a clean Nordic Design Style brings the best out of the historical interior architecture and highlights its beauty and contrasts the most.
Today I take you on a tour of such apartment in St. Georg neighborhood in Hamburg Germany. The apartment is located on the very popular street Lange Reihe. The "Schauspielhaus", Ohnsorg Theater, the Kunsthalle, as well as the Museum of Arts and Crafts are within walking distance. The famous Mönckebergstraße and the city center with a rich selection of shops for all tastes and Budgets are in the immediate vicinity. It is also in a walking distance to the Alster, one of the most breathtaking waterfronts of the city. At the Alster people are enjoying jogging, grilling, sailing and all of the beauty that being by the lake can bring.
The apartment is located in an old (Altbau) building from about 1897. Its architectural existence is under historic building monumental protection, which makes its unique interior details timelessly impressive – 4.5 spacious rooms with high ceilings and different stucco / rosettes and original Pitch-Pine planks. It is the contrast to these elements, the modern classics, retro art  and Nordic Design elements such as Decor details ByLassen, a modern kitchen by Siematic which brings the best out of such apartments. Many interior designers know, it is challenge of sensitively updating an Altbau. That's what makes it magical. The apartment also has a relaxing balcony with wooden floors. It is facing a quiet backyard, perfect for watching the sunsets at the end of the day.
What are your favorite design elements here and do you also get that "feel home" emotion in historical apartments decorated in airy warm Nordic Design Style?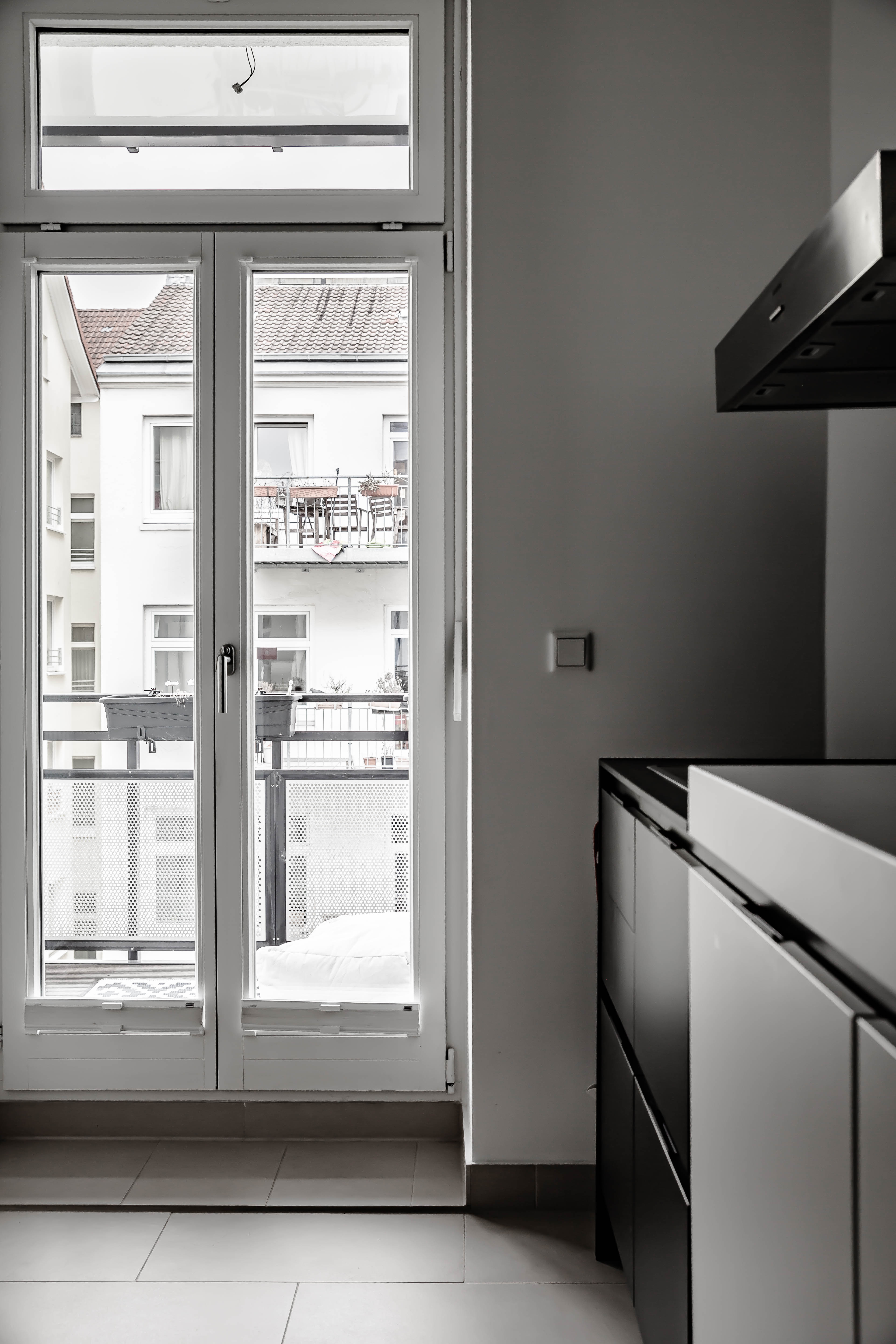 Photography: (C) Valerie Schoeneich