When we choose design classics for our homes we choose on one side timeless beauty that has its high price, on the other we become a part of a tradition, a history of craftsmanship and probably a hairloom to pass to our children and the generations ahead.
Each design classic caries a story and stays true in it's design DNA throughout all time and trends. What makes design classics even more special are most likely the rare limited and anniversary editions highlights.
Since there are a few worthy of mentioning recent highlights from the limited and anniversary editions, we divide this article into several parts. Stay tuned for the following parts, today's highlight comes from the Scandinavian design brand with a long history and designs that stand the aesthetic and craftsmanship demands of many generations: Republic of Fritz Hansen
Republic of Fritz Hansen
Republic of Fritz Hansen have been surprising with the stunning limited and anniversary editions over and over again. First in 2017 when the Fritz Hansen's Choice 2017 – the Series 7™ Blossoms in New, Soft Hues was introduced as  a new interpretation of Arne Jacobsen's iconic Series 7™ that imbues the functional, minimalist Danish design form with the soft, feminine colours of Japanese cherry blossoms. The reimagined expression reflects Fritz Hansen's continuous exploration of natural surroundings and the thorough understanding of materials for which the company is renowned.
Designklassiker – die Highlights der neuesten limitierten und Jubiläumsausgaben.
Wenn wir Designklassiker für unsere Häuser aussuchen, wählen wir auf der einen Seite zeitlose Schönheit, die ihren hohen Preis hat, auf der anderen werden wir Teil einer Tradition, einer Geschichte der Handwerkskunst und wahrscheinlich eines Erbstücks, das an unsere Kinder und die kommenden Generationen weitergegeben wird.
Jeder Designklassiker trägt eine Geschichte und bleibt in seiner Design-DNA in allen Zeiten und Trends wertvoll. Was die Designklassiker noch spezieller macht, sind wahrscheinlich die seltenen limitierten und Jubiläums-Editionen.
Teil 1:
Republik von Fritz Hansen
Die Republik von Fritz Hansen überrascht Designklassiker-Enthusiasten mit den atemberaubenden limitierten und Jubiläumsausgaben immer wieder. Erstmals im Jahr 2017, als die Fritz Hansen's Choice 2017 – die Serie 7 ™ Blossoms in New, Soft Hues – als neue Interpretation der ikonischen Serie 7 ™ von Arne Jacobsen eingeführt wurde, die das funktionale, minimalistische dänische Design mit den weichen, femininen Farben des Japaners verbindet Kirschblüten. Das neue Design spiegelt Fritz Hansens kontinuierliche Erforschung der natürlichen Umgebung und das gründliche Verständnis der Materialien wider, für die das Unternehmen bekannt ist.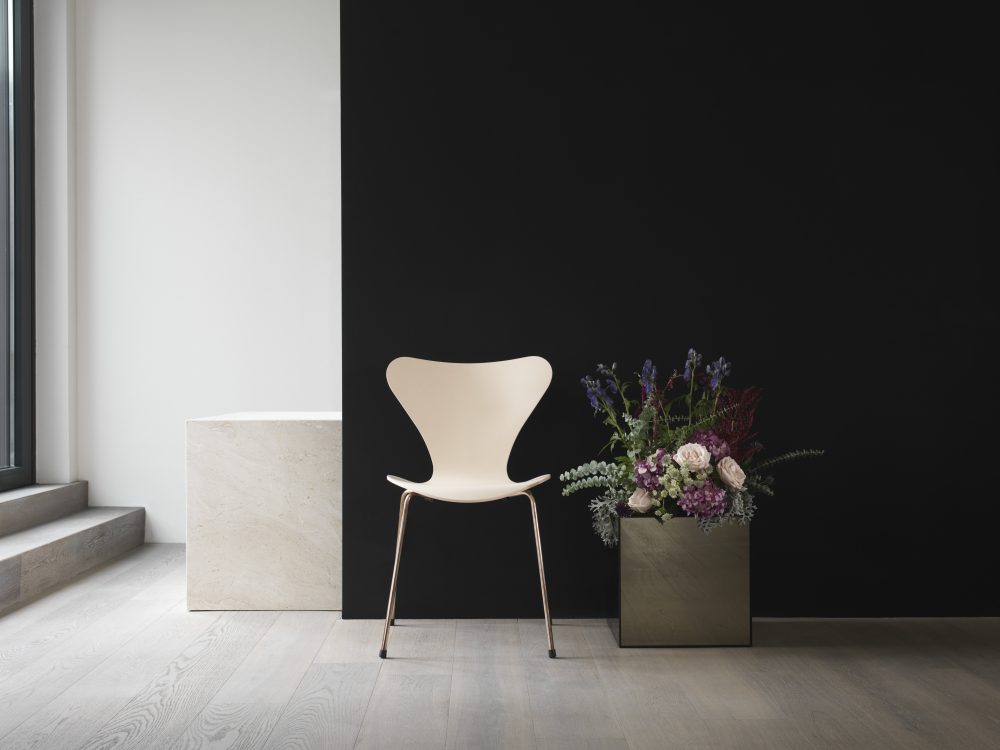 Later came the velvet voyage in collaboration with Berlin-based fashion brand lala Berlin.  In this fashion-meets-furniture alliance, bold colours and luxurious velvets meet modern-era furniture design, not only keeping the chair relevant in time but also emphasising the Series 7's feminine shapes. This special edition is available to all design and fashion aficionados from October 2017 to October 2018.
Später kam die Samt-Kollektion in Zusammenarbeit mit der Berliner Modemarke Lala Berlin. In diesem Mode-trifft-Möbel-Bündnis treffen kräftige Farben und luxuriöse Samtstoffe auf modernes Möbeldesign, das den Stuhl nicht nur zeitlich relevant hält, sondern auch die weiblichen Formen der Serie 7 betont. Diese Sonderausgabe ist von Oktober 2017 bis Oktober 2018 für alle Design- und Modefans z.B hier erhältlich.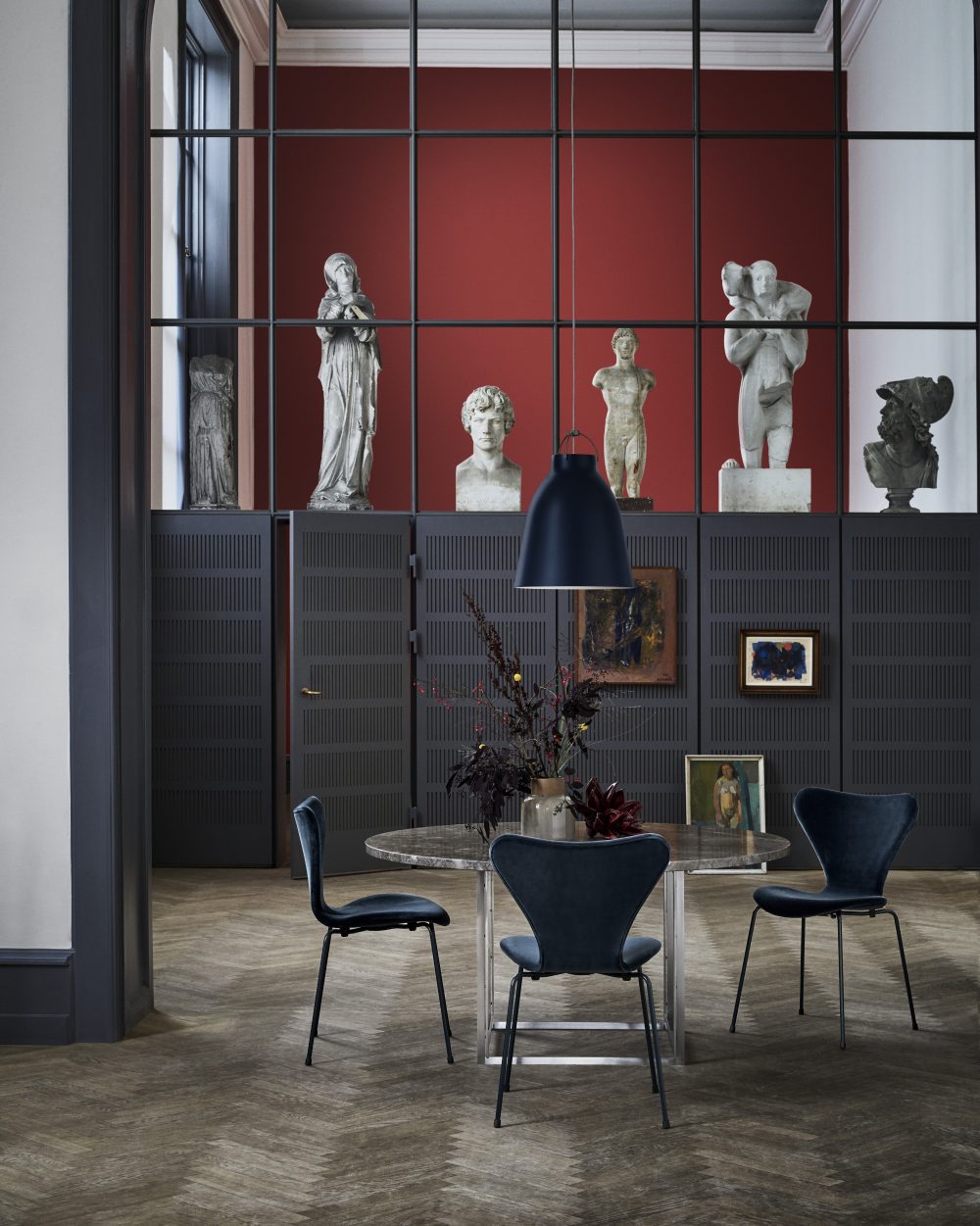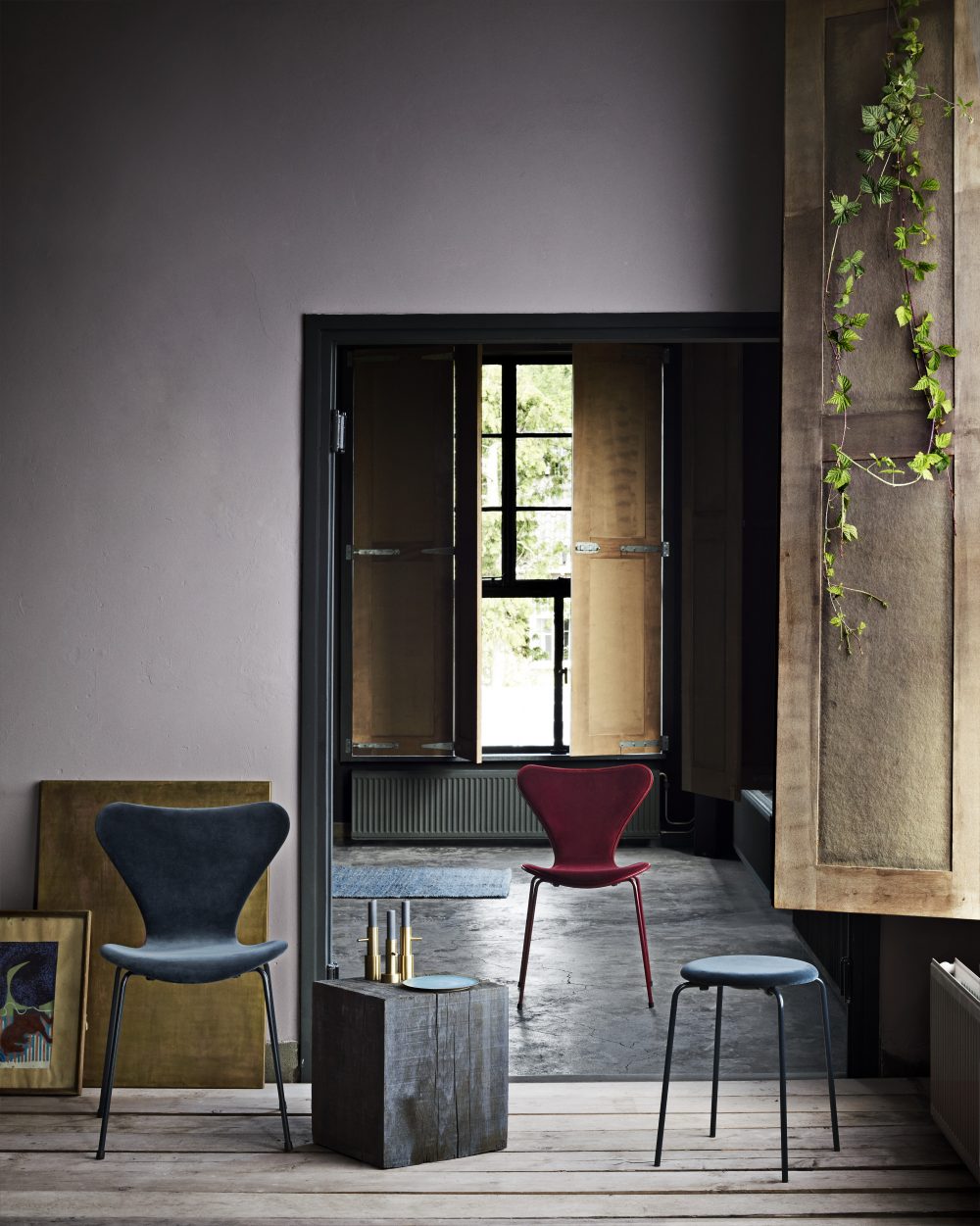 Most likely one of the special editions that is pleasing for those who love good leather craftsmanship and neutral, earthy tones are the 60th anniversary edition of the Egg™, Swan™ and Drop™ chairs made of most exclusive materials.
These not only reflect the iconic designs themselves, but also enhance the personality of each and every chair from head to toe. The materials for this anniversary edition have been carefully selected to make individual statements. In turn, each home with an anniversary collection piece will make its mark on the materials. The keyword for the collection – purity – conveys that pure materials become personal with time, and that, alongside originality and longevity, pure design is fundamental to the Republic of Fritz Hansen™ design DNA.
The anniversary Swan™ and Egg™ chairs are both upholstered in Pure leather. In addition to its soft touch, this pure type of leather is a visual pleasure that recounts the story of its original existence. Exquisite beauty marks such as scars, tiny insect bites and visible necklines reflect the natural life of the leather hides. Pure leather is defined by its treatment: because it was never dyed, it will naturally darken over time. To maintain the leather's natural grain, it is neither watered nor stretched during treatment. The leather is pure vegetable-tanned and IVN-certified, meaning that the waste disposal and possible recycling of waste from the tanning process are monitored and always documented.
Eine der besonderen Editionen, die für Liebhaber guter Lederverarbeitung und neutraler Erdtöne geeignet ist, ist die 60. Jubiläumsausgabe der Stühle Egg ™, Swan ™ und Drop ™ aus exklusiven Materialien.
Diese spiegeln nicht nur die ikonischen Designs selbst wider, sondern unterstreichen die Persönlichkeit jedes einzelnen Stuhls von Kopf bis Fuß. Die Materialien für diese Jubiläumsausgabe wurden sorgfältig ausgewählt, um individuelle Aussagen zu treffen. Im Gegenzug wird jedes Heim mit einem Jubiläums-Sammelstück die Materialien prägen. Das Schlüsselwort für die Kollektion – Reinheit – vermittelt, dass reine Materialien mit der Zeit persönlich werden, und dass, neben Originalität und Langlebigkeit, pures Design grundlegend für die Design-DNA der Republik Fritz Hansen ™ ist.
Die Jubiläumsstühle Swan ™ und Egg ™ sind beide mit reinem Leder bezogen. Neben dem weichen Griff ist diese reine Lederart ein visuelles Vergnügen, das die Geschichte ihrer ursprünglichen Existenz erzählt. Exquisite Schönheitsmerkmale wie Narben, winzige Insektenstiche und sichtbare Ausschnitte spiegeln das natürliche Leben der Lederhäute wider. Reines Leder wird durch seine Behandlung definiert: Da es nie gefärbt wurde, verdunkelt es sich mit der Zeit natürlich. Um das natürliche Korn des Leders zu erhalten, wird es während der Behandlung weder gewässert noch gestreckt. Das Leder ist rein pflanzlich gegerbt und IVN-zertifiziert. Das bedeutet, dass die Abfallentsorgung und die mögliche Verwertung von Abfällen aus dem Gerbprozess überwacht und dokumentiert werden.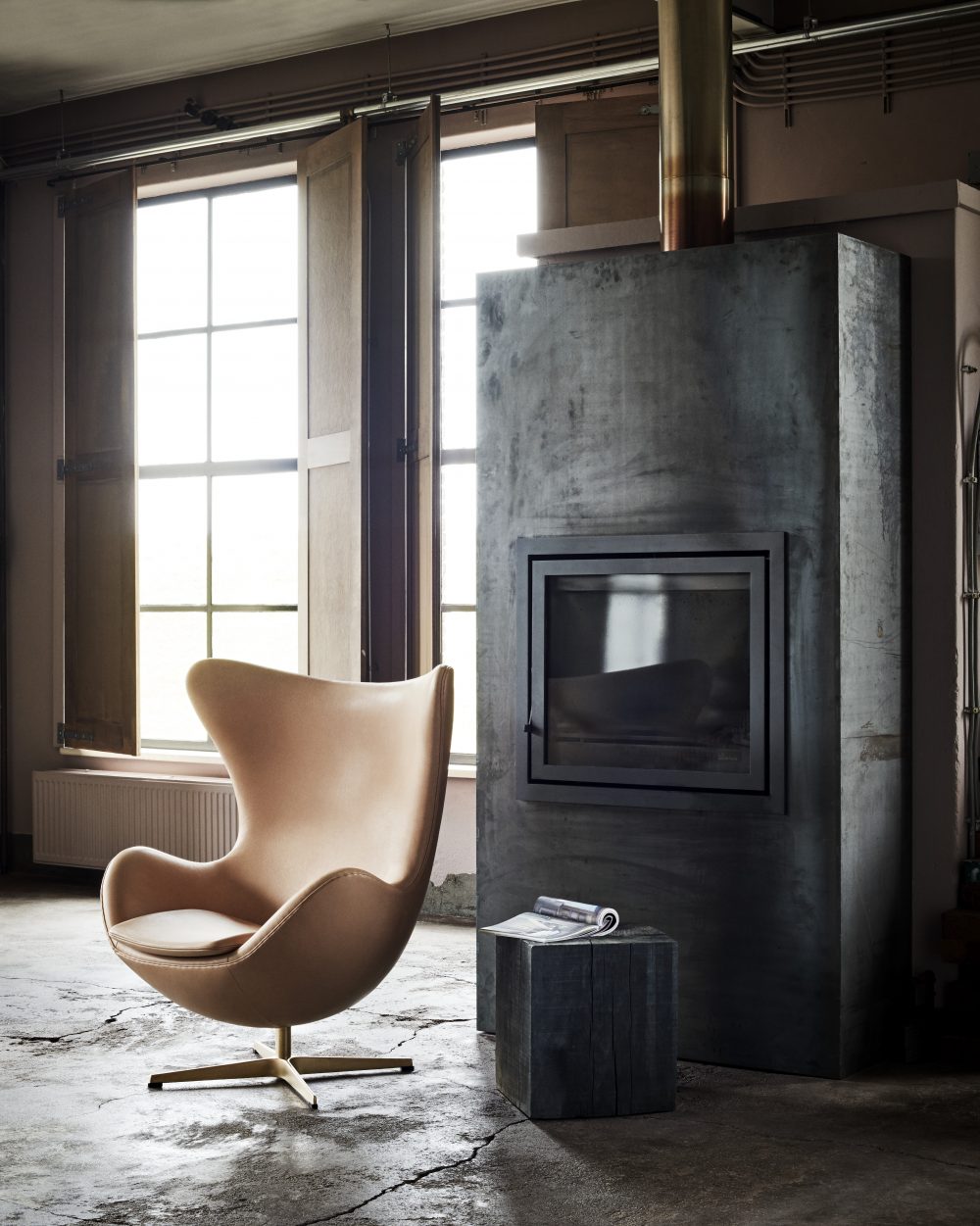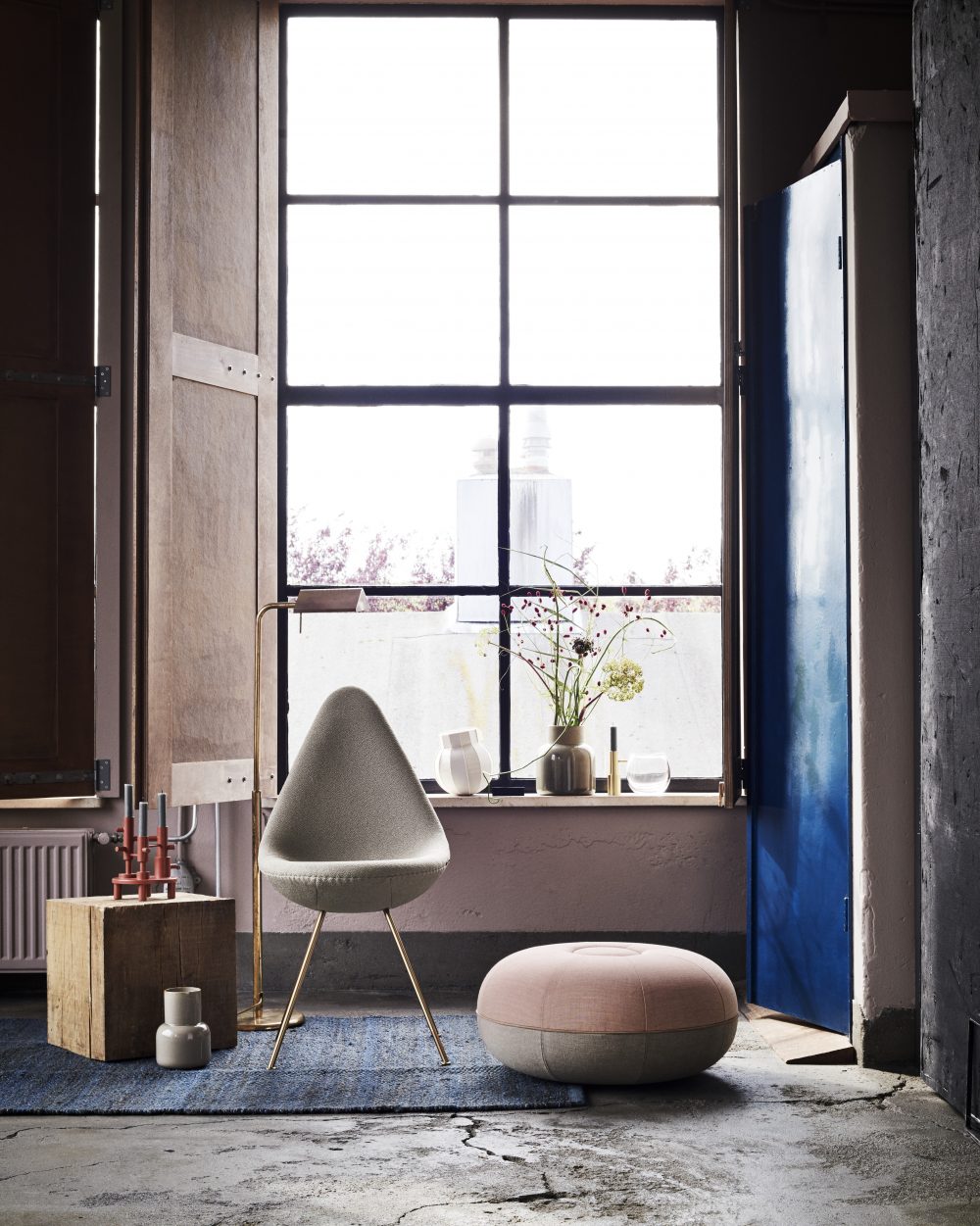 Stay tuned for the Part 2 of the article about the latest limited and anniversary editions highlights.
*Images via Republic of Fritz Hansen Press. **Da limited editions sind begrenzt, wir haben recherchieret, wo die Produkte noch zu finde sind (Stand: Veröffentlichkeitsdatum ), deswegen dieses Post *enthält Partner-Links.