The story of our house: The road toward building and individual home.
Both me and my husband consider ourselves as "city people". We could hardly imagine leaving Hamburg as we where living there. The energy of this creative city is so inspiring. One day we made a day trip to a close by city Lüneburg and discovered a land for sale that was one of the kind. I remember standing in this amazing place looking at a picturesque landscape of the open fields and the woods and feeling so peaceful. It was too beautiful to leave and I could imagine looking at this view forever. At that moment a dream of building an individual home came to us. 
For me the perfect home have to be filled with light, an open layout with almost no walls, where I am able to feel free, where there is an open communication between the rooms. Our home is also my styling and photography studio for now where I style and photograph products and furniture for brands in a nordic design style. Our home reflects exactly those goals – it is floated with light thanks to the ceiling heigh windows that open to each side of the house. The second floor has a balcony that goes around the whole floor, making it accessible to enter each room. 
The two rooms near the staircase have interior windows to reflect even more light. On the ground floor, opening the windows makes the house connected to nature as there is almost no separation between the interior and exterior. A backyard between the garage and the house create a cosy escape to enjoy the sky watching in the evenings. The backyard also has an architectural detail creating an effect of a picture frame of the surrounding view.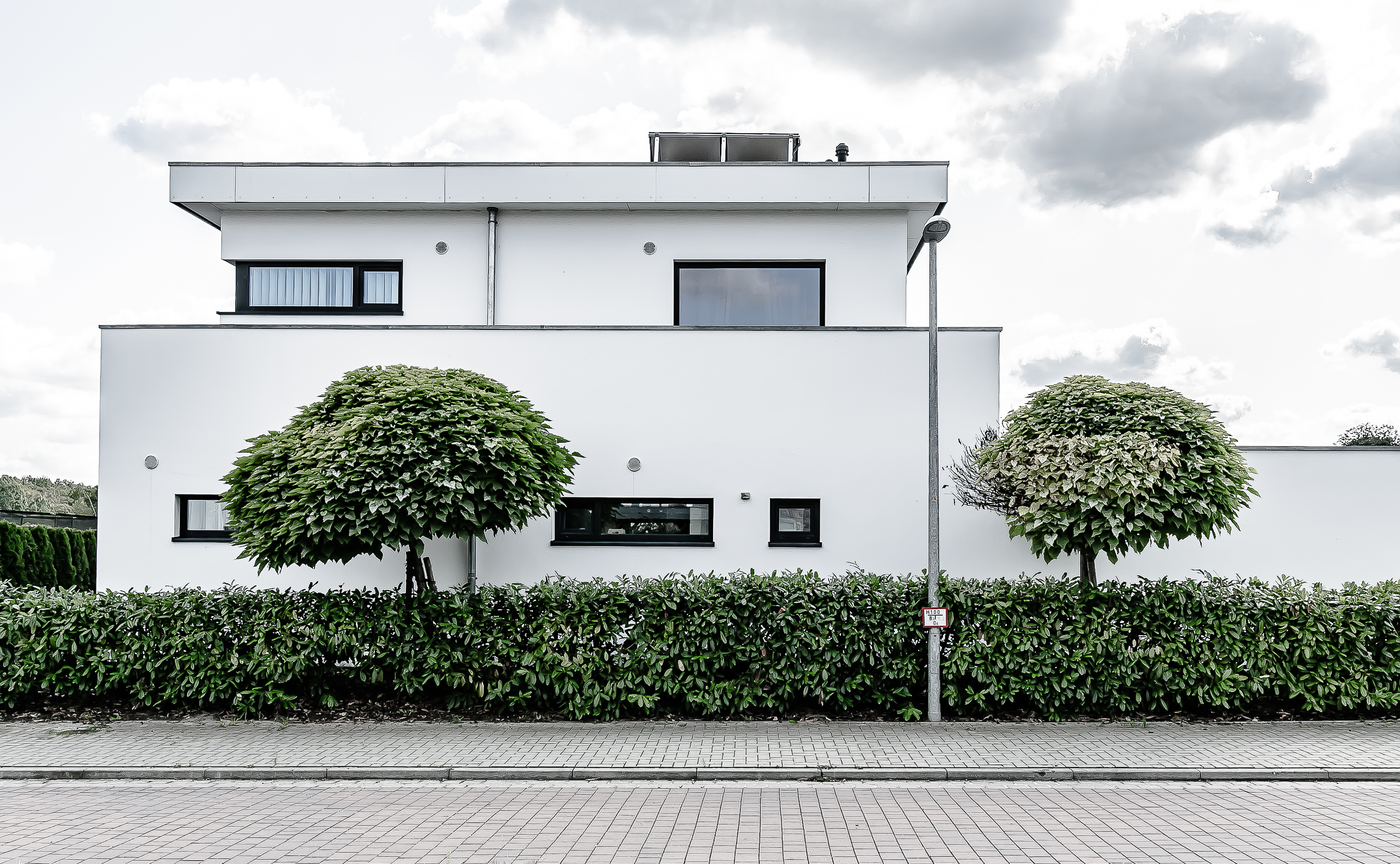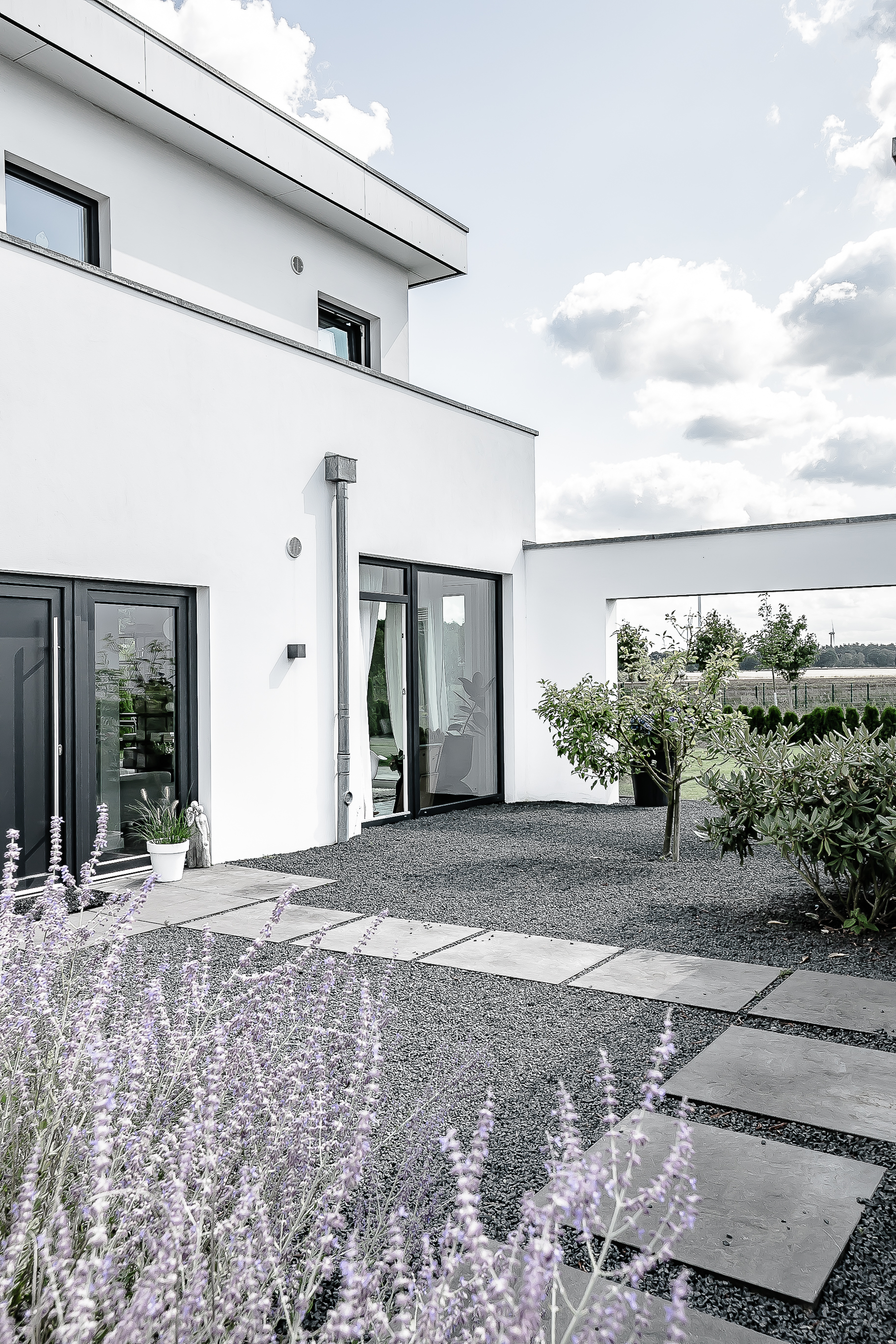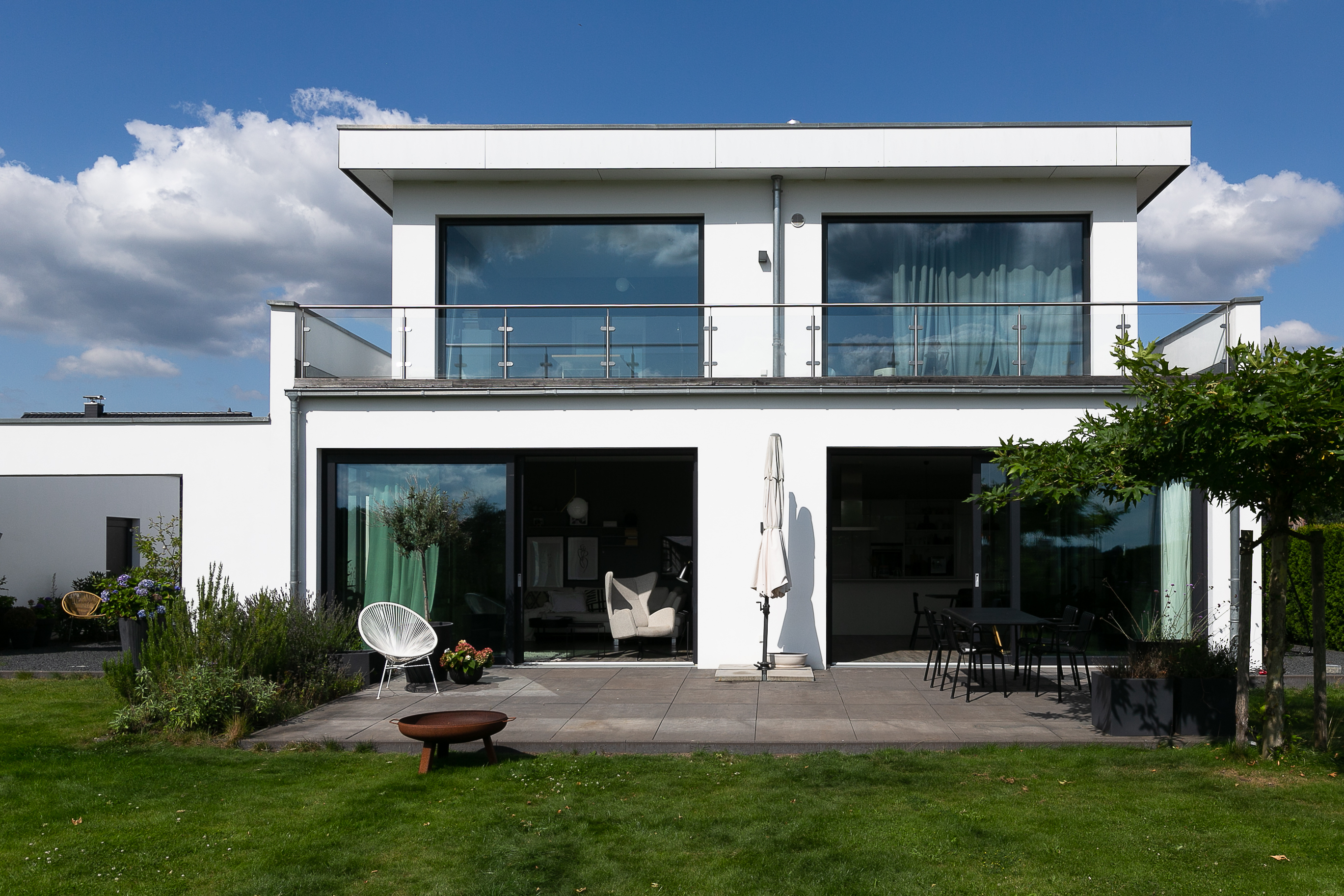 THE KITCHEN
The open kitchen merges with the dining room. The door and window on the side walls allow a connection to the garden, making an extra outdoor breakfast area.  The materials for the kitchen counter are marble look Dekton and copper wash basin and armature.  We chose Dekton as the counter plate because it is less sensitive to fat stains.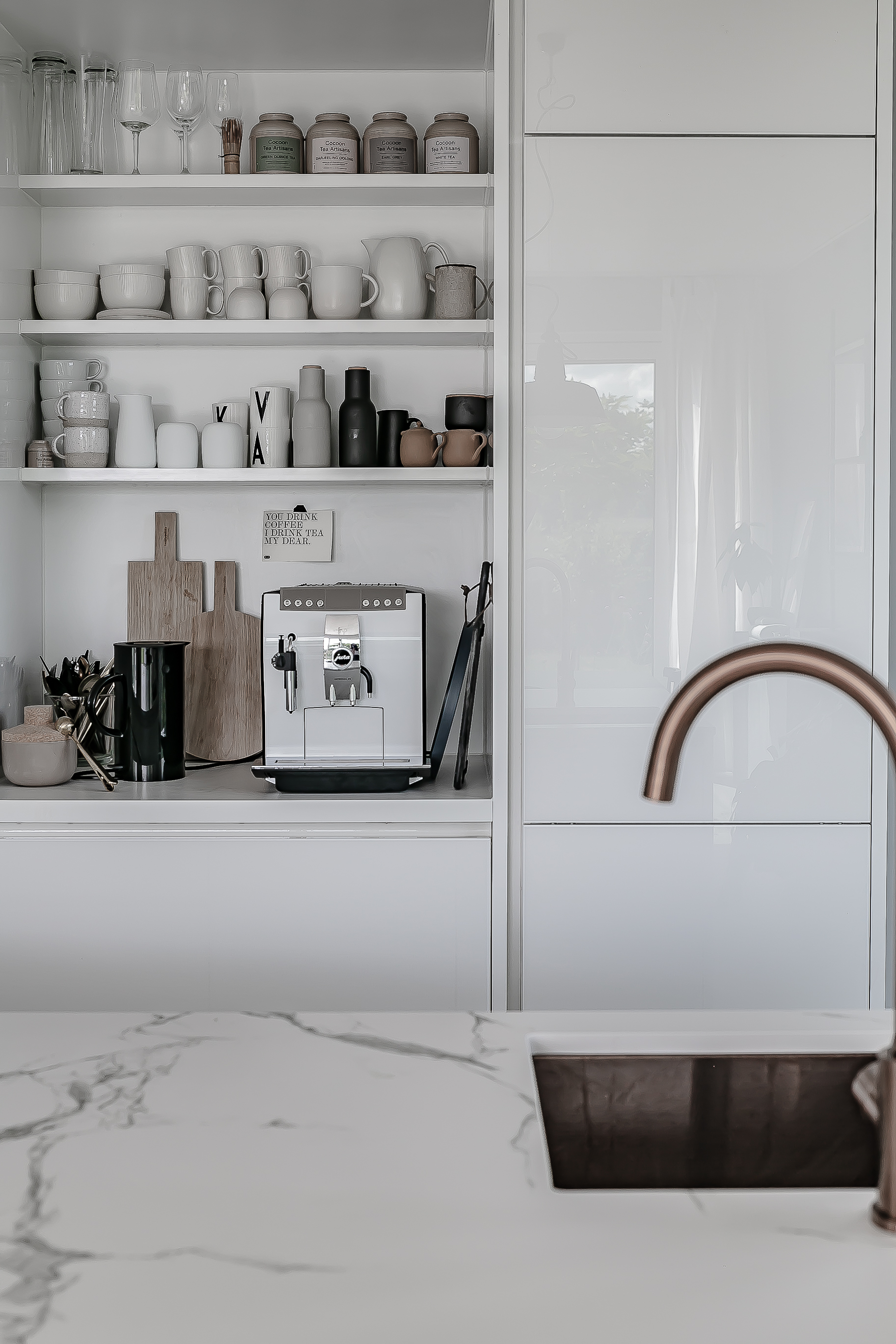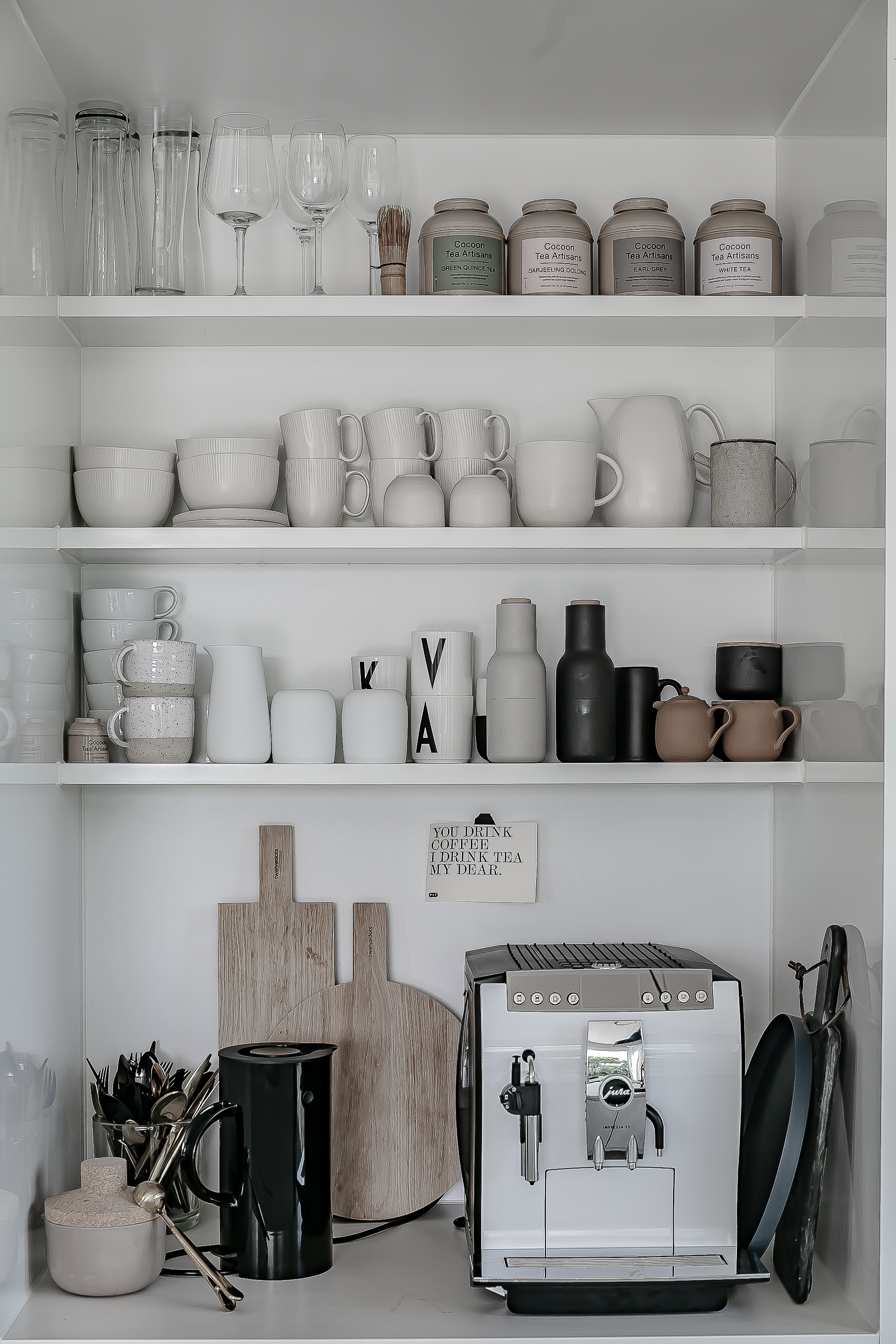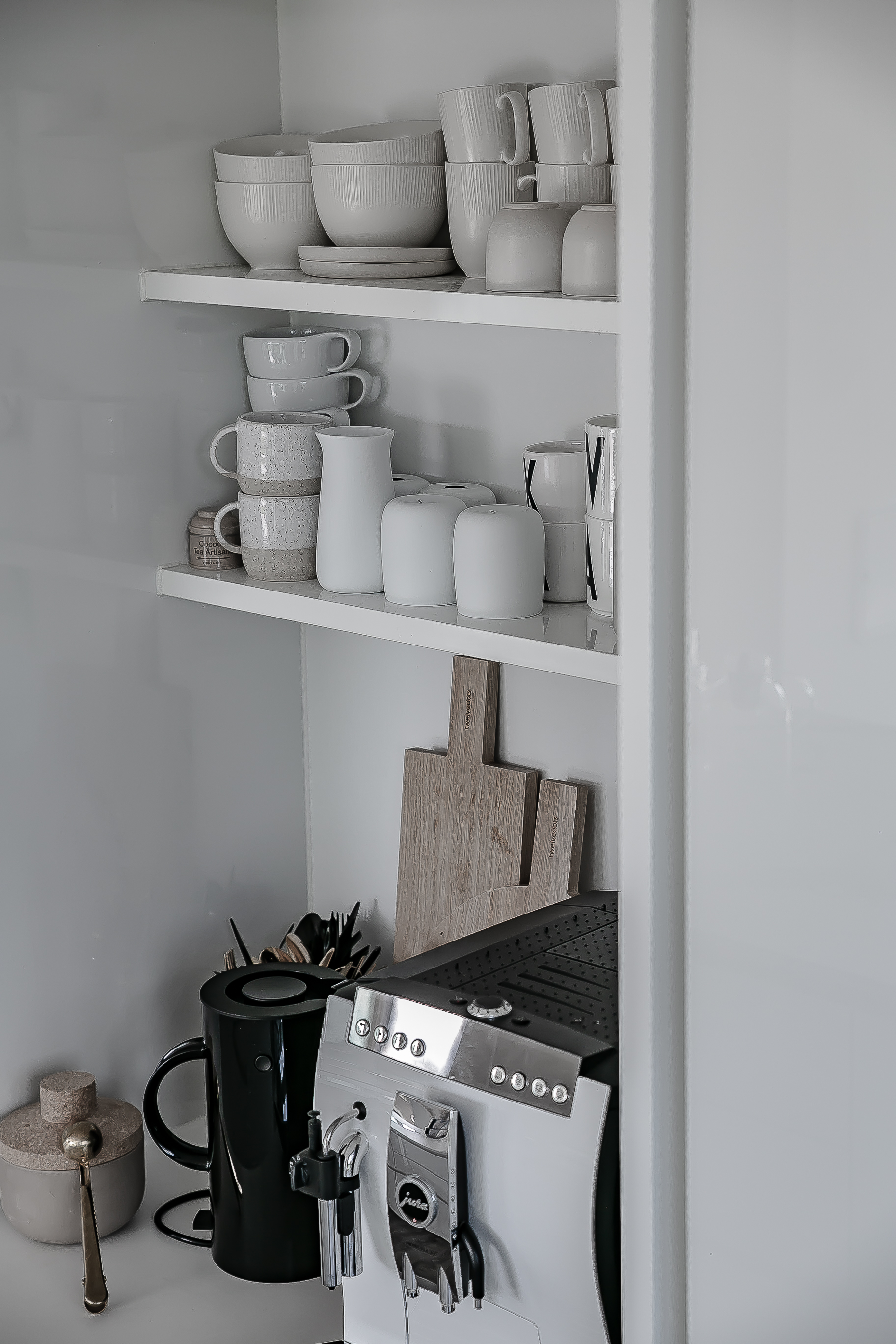 Some decor elements create a style mix, however we decided to keep them for their emotional value. For example above the counter it would be more suitable to have minimalist style lighting. We kept however the two industrial lamps from our apartment in Hamburg – they also hang in our favorite bakery Gaus near where we lived. Its a reminder we could not leave out.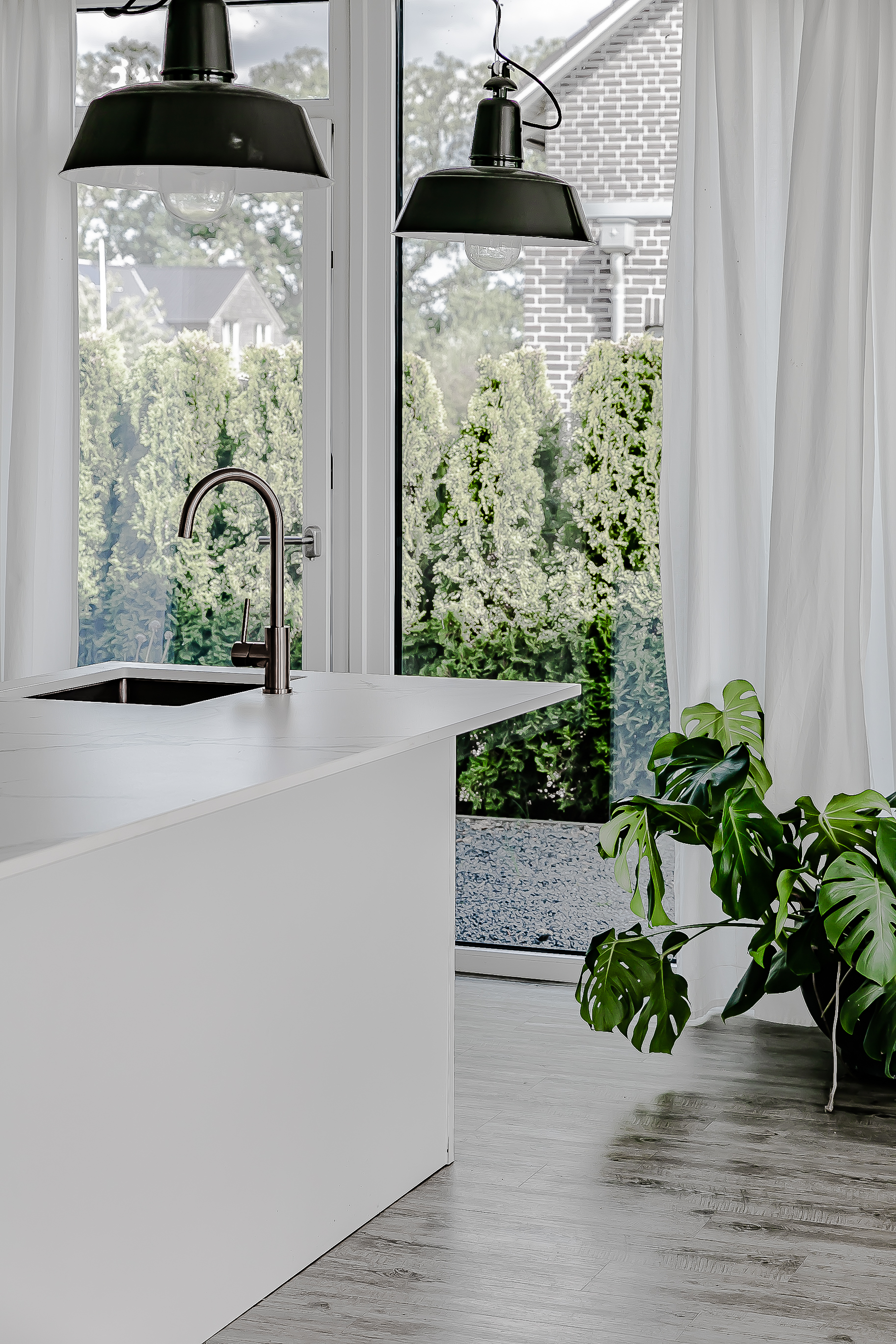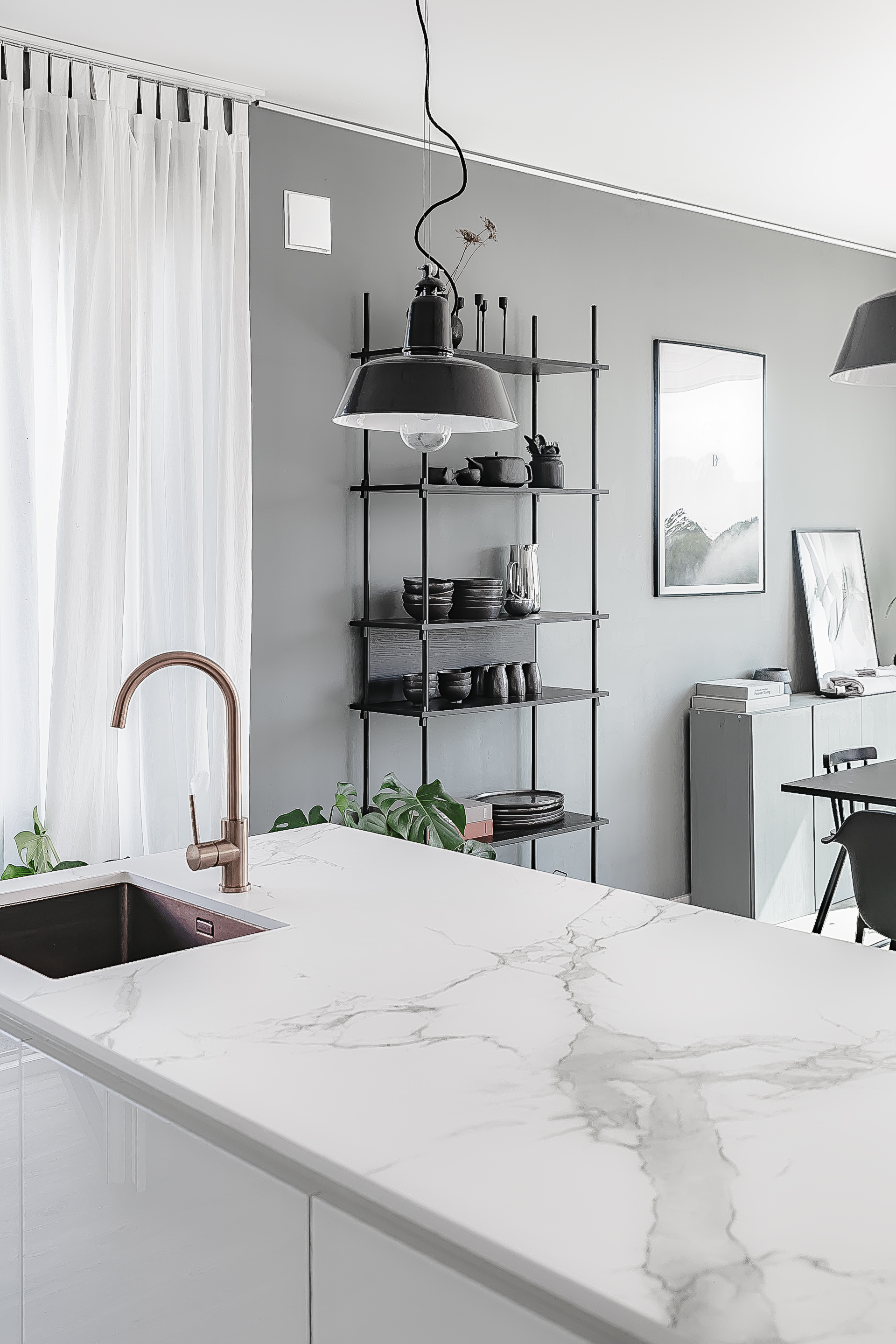 DINING AREA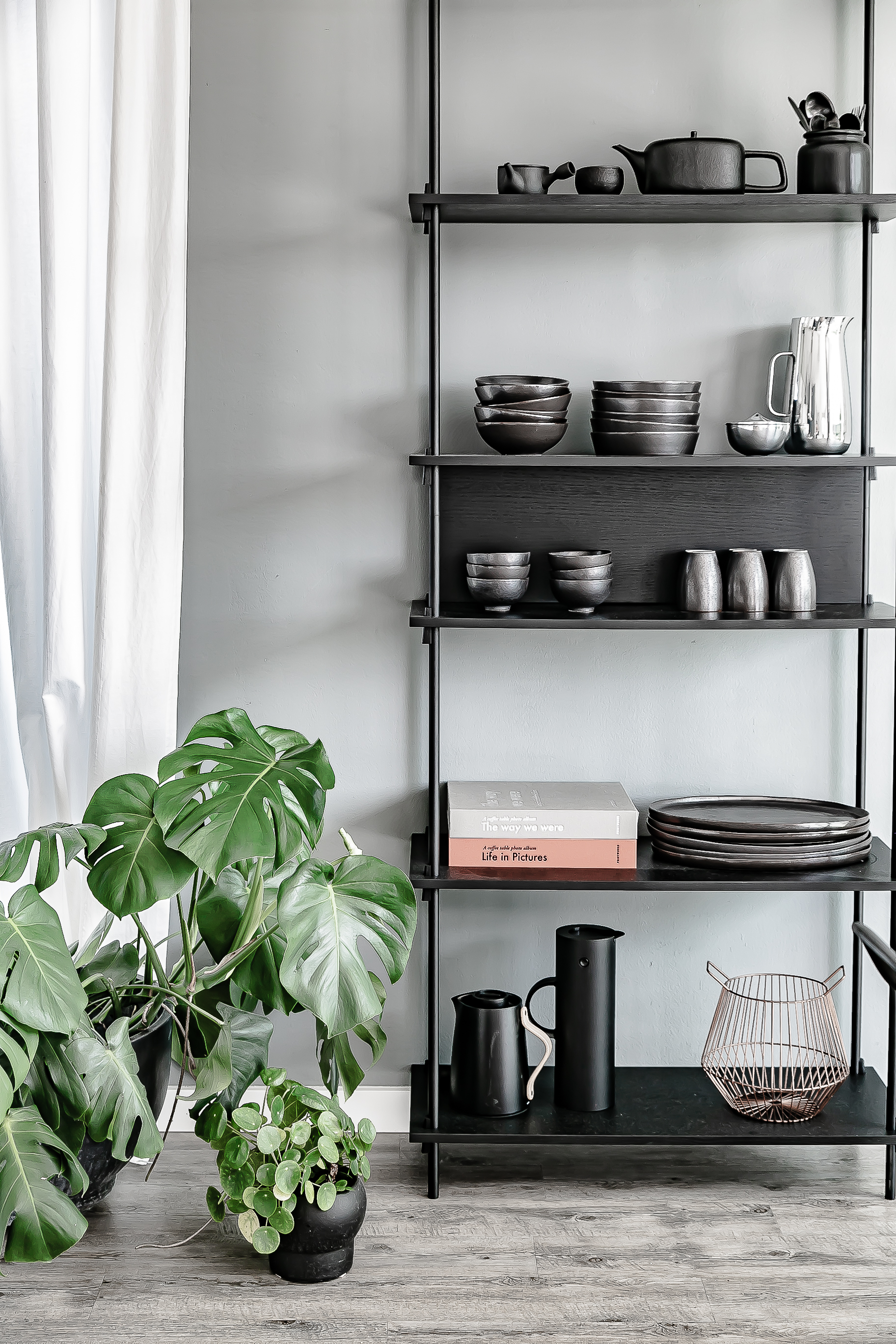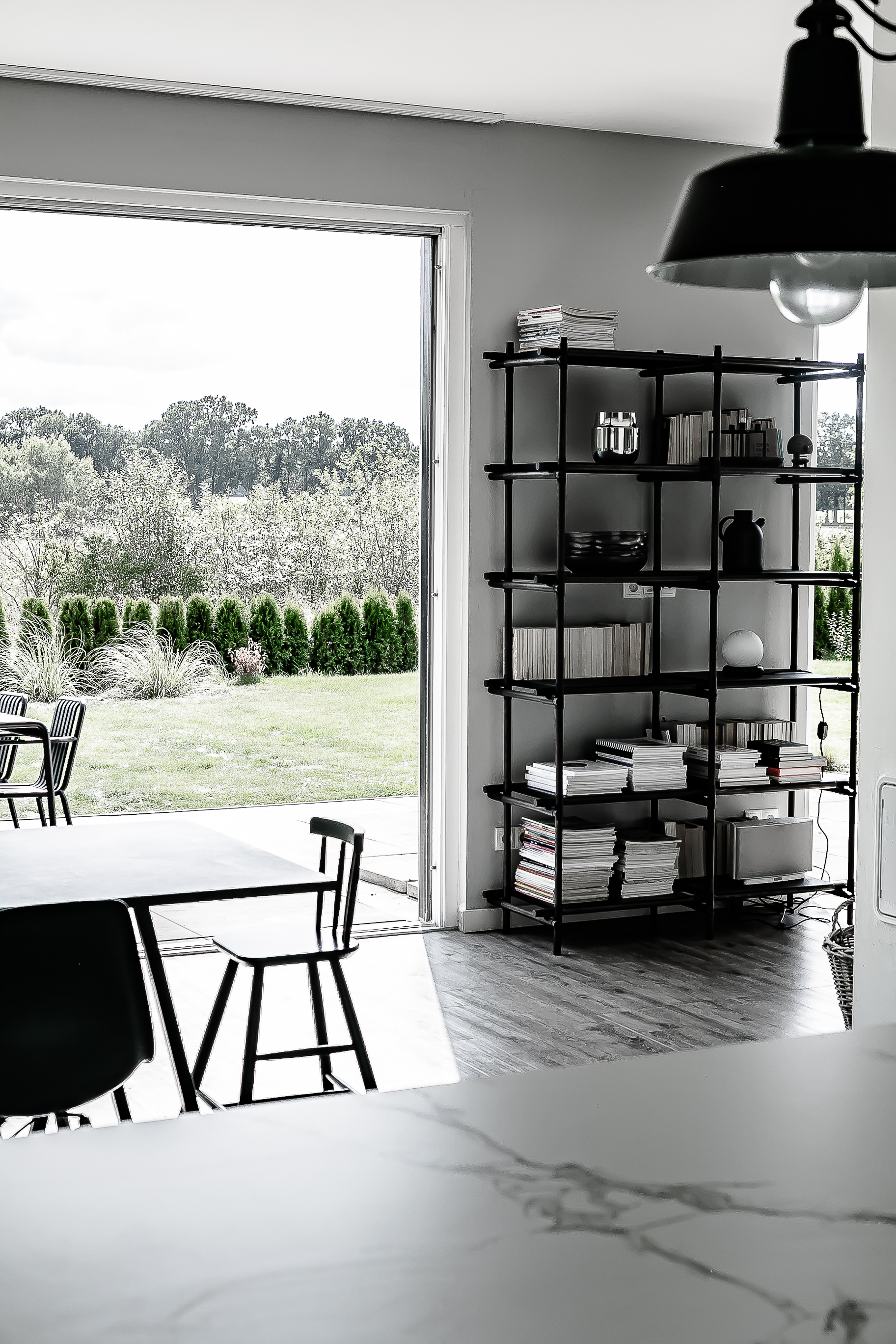 LIVING ROOM AREA – part of the open layout transitioning from dining room, the kitchen and outdoor area.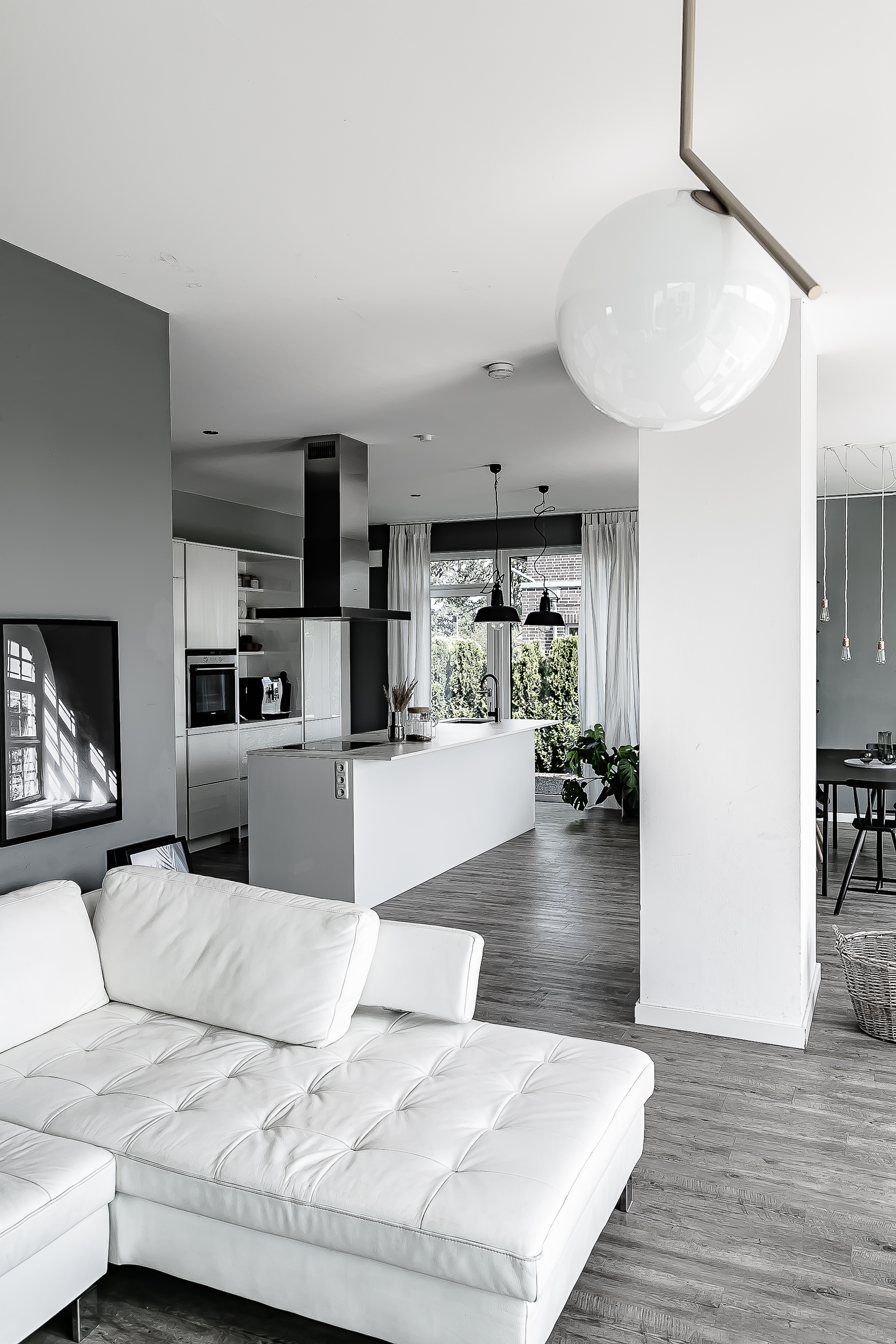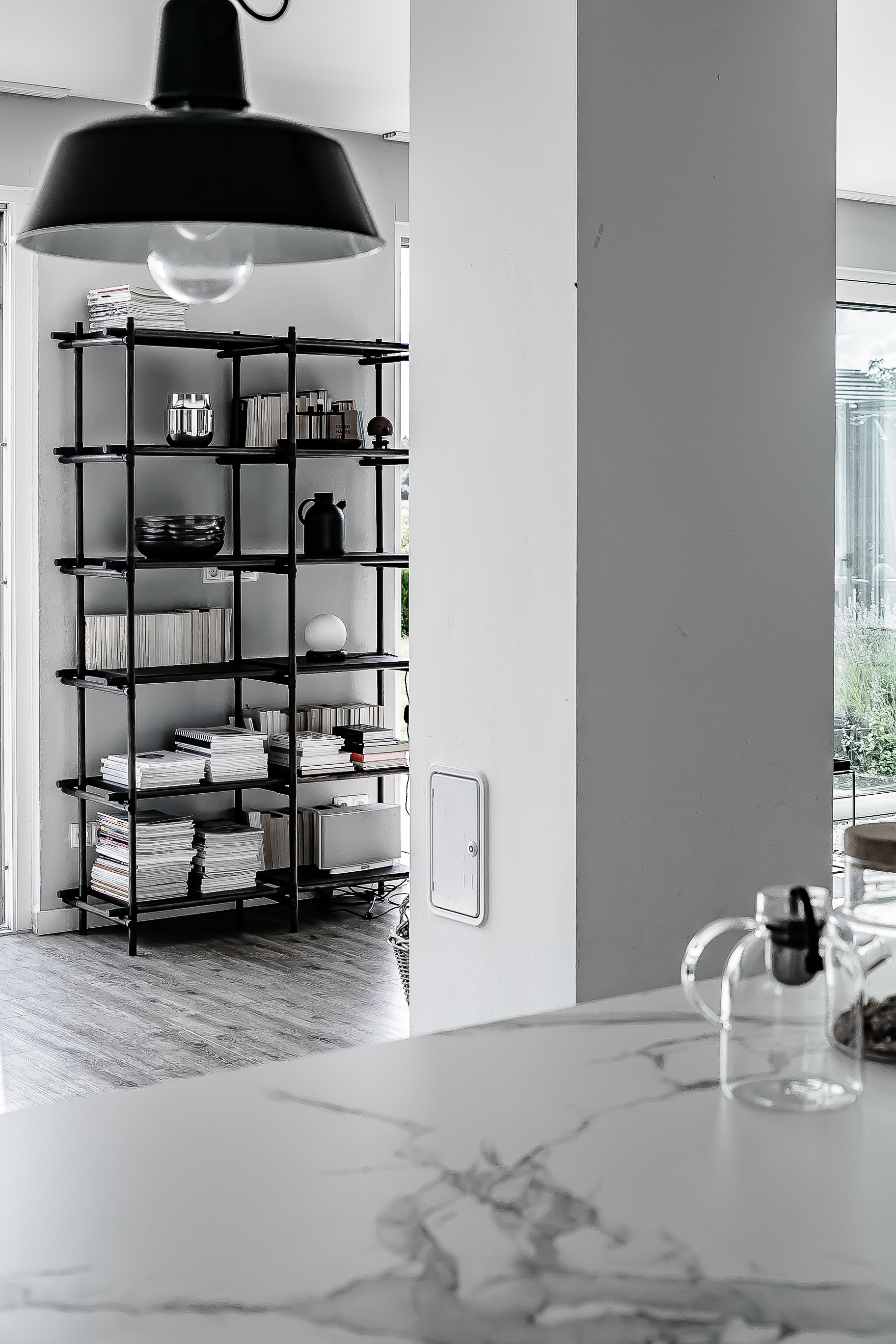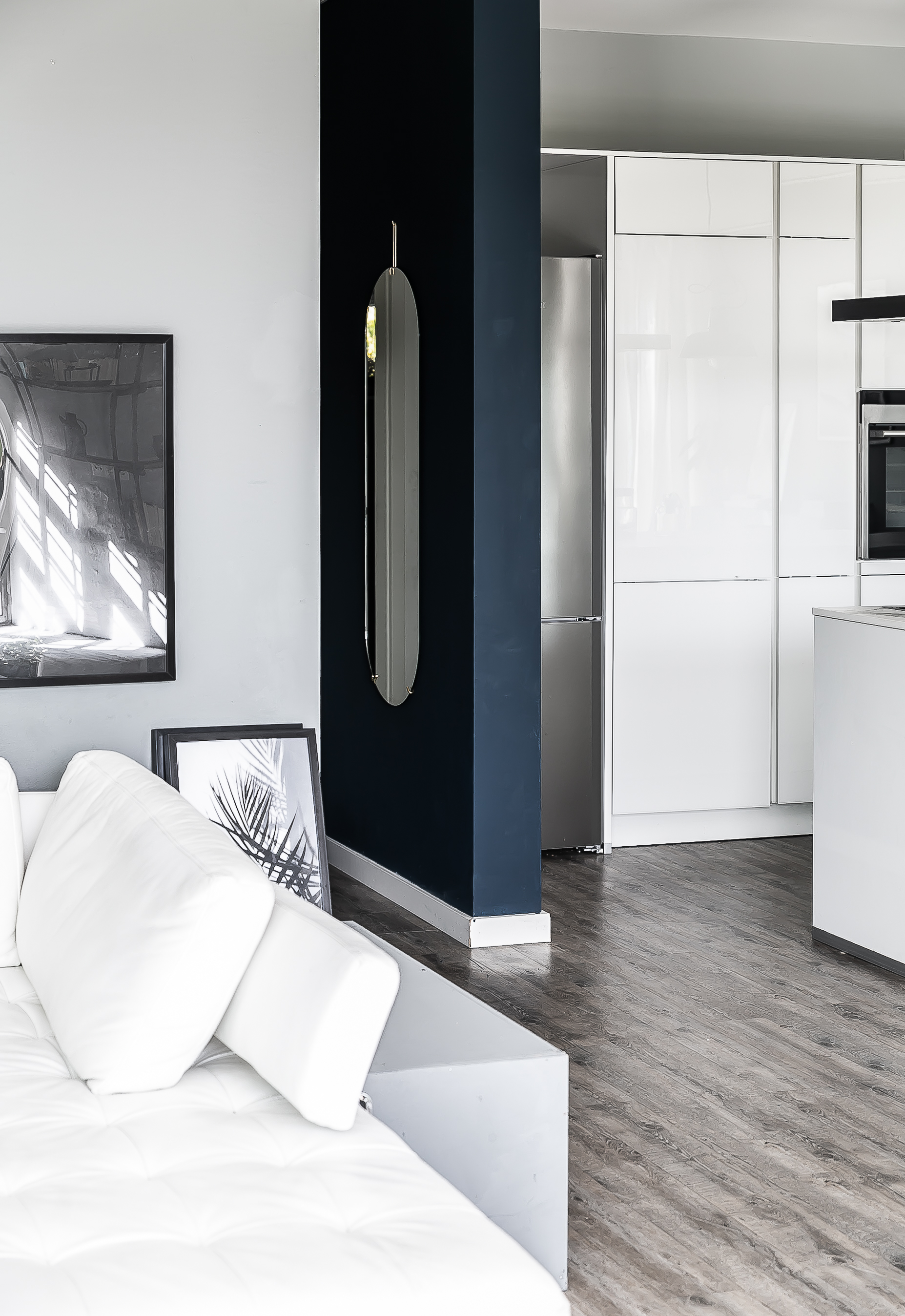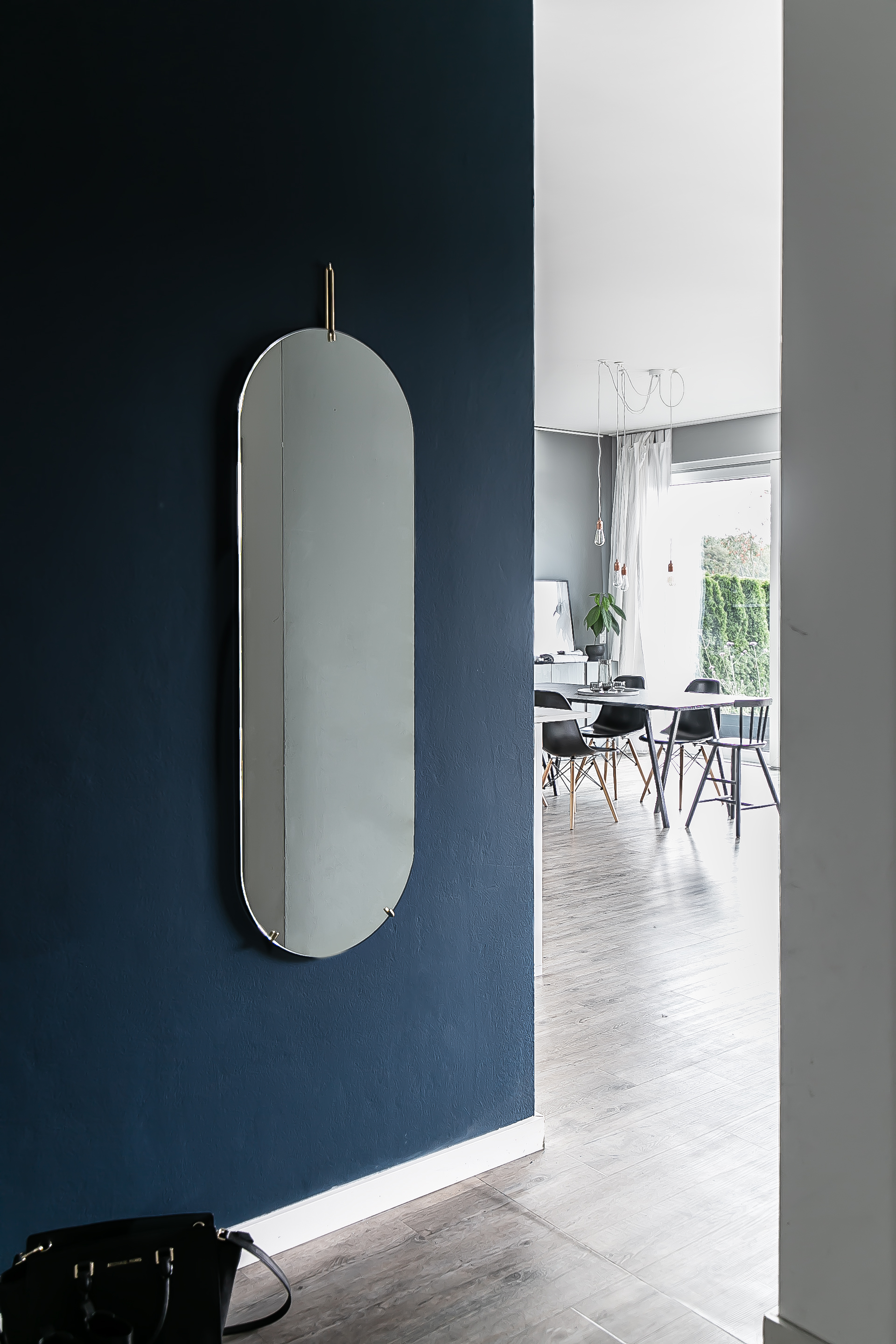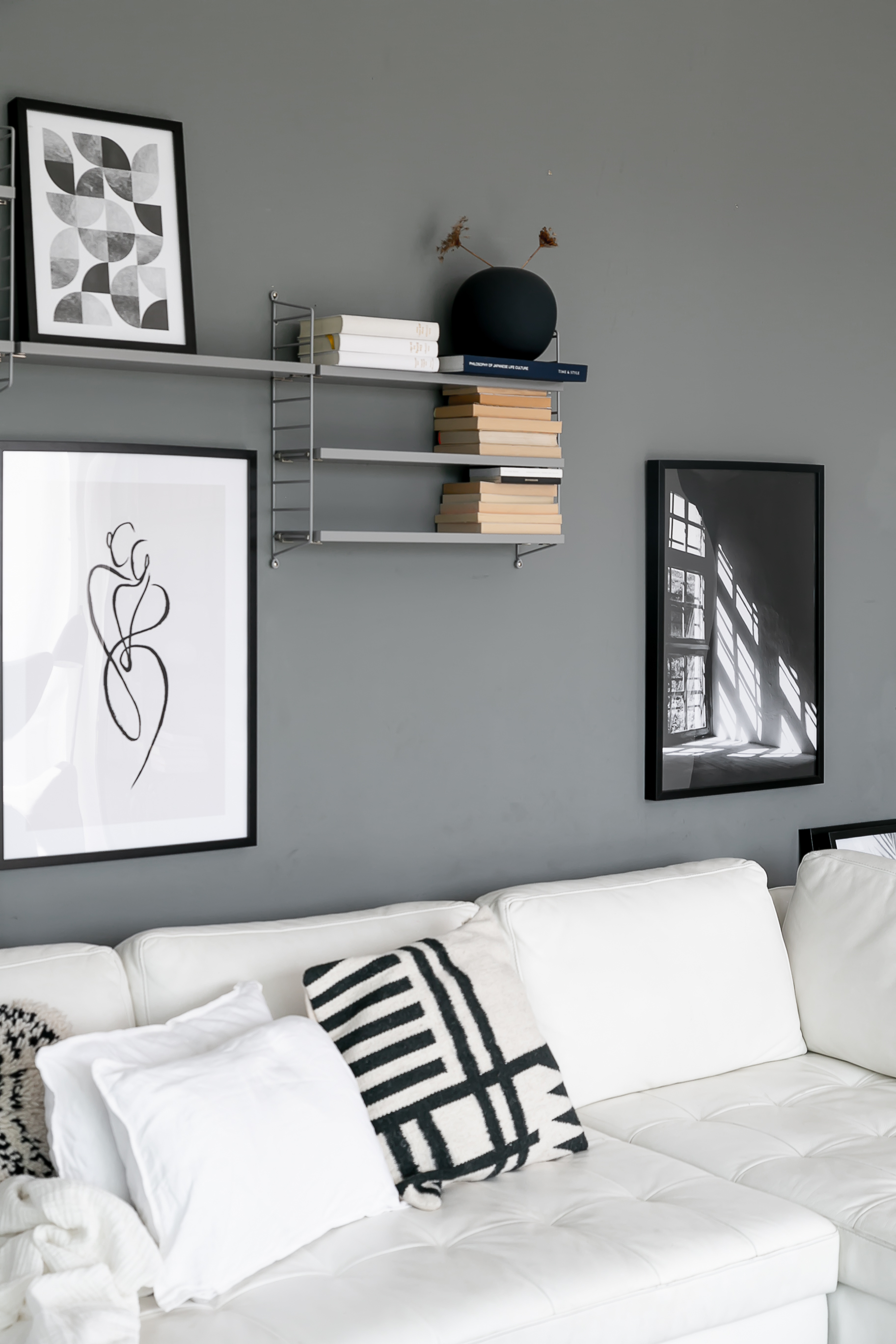 SECOND FLOOR
As we take the stairs to the second froor we will find the home office, our bedroom and the kids bedroom. The whole second floor is surrounded by a balcony which one can access from each room upstairs.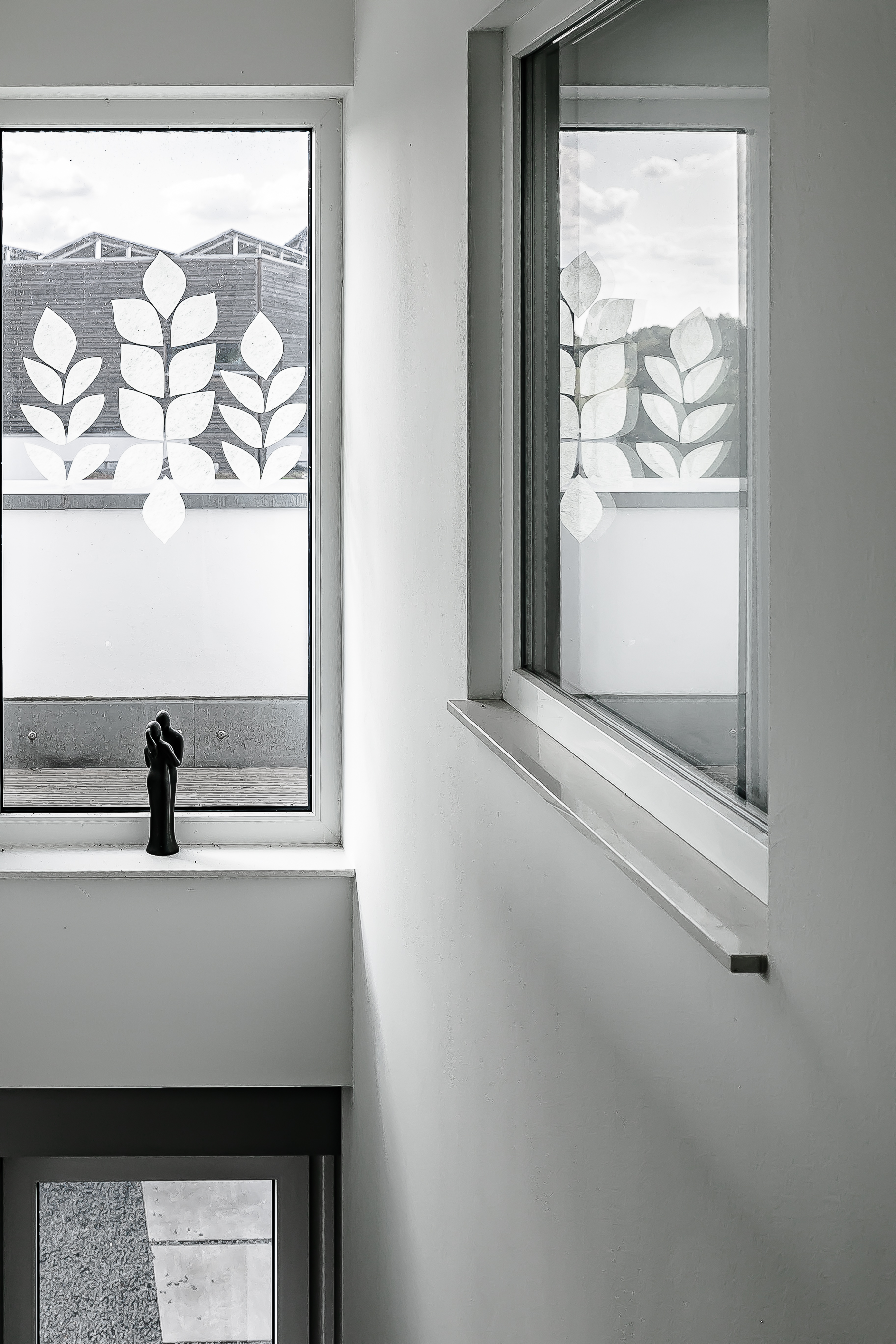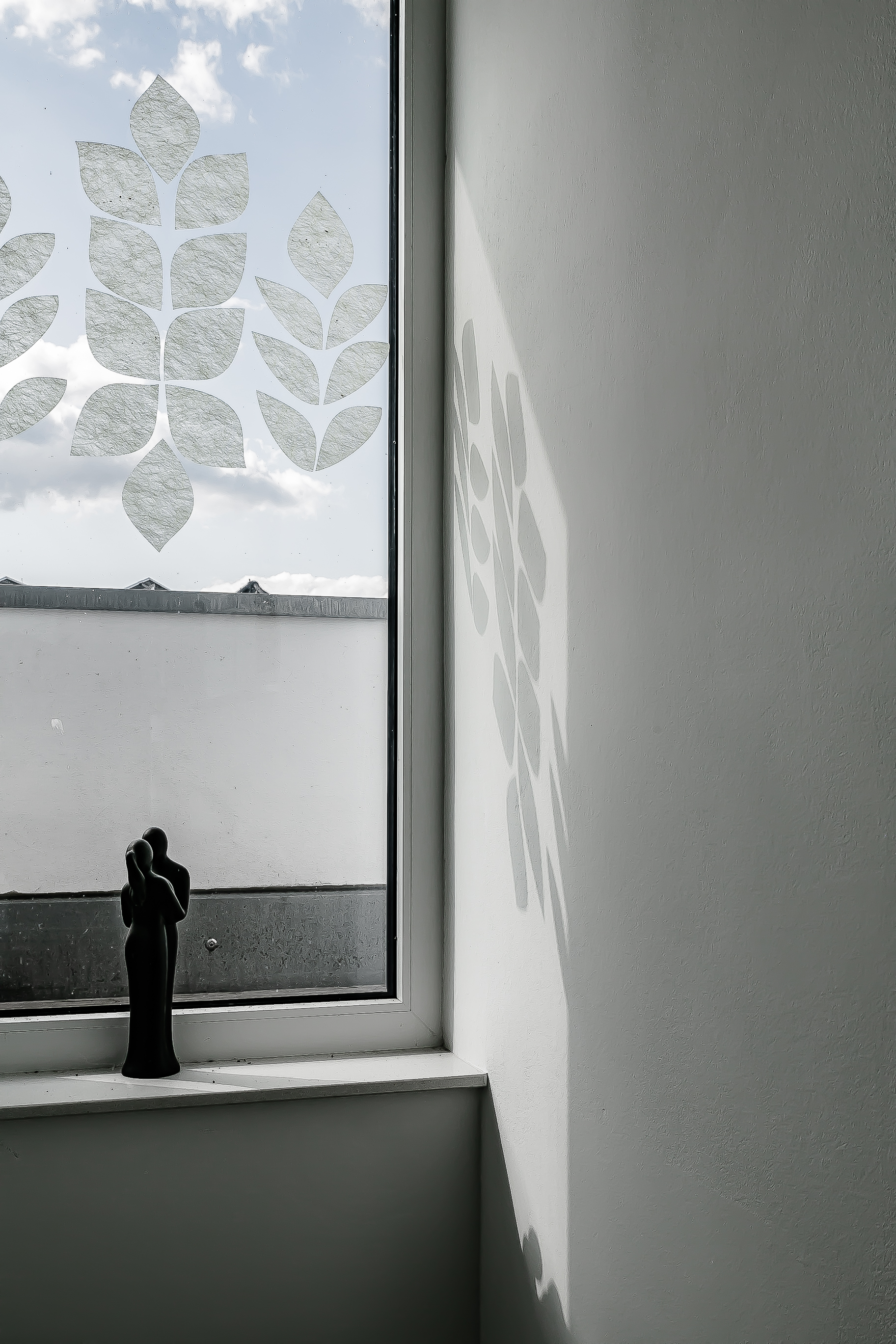 THE BEDROOM
Our bedroom is like an oasis of peace with a wellness hotel feeling to it.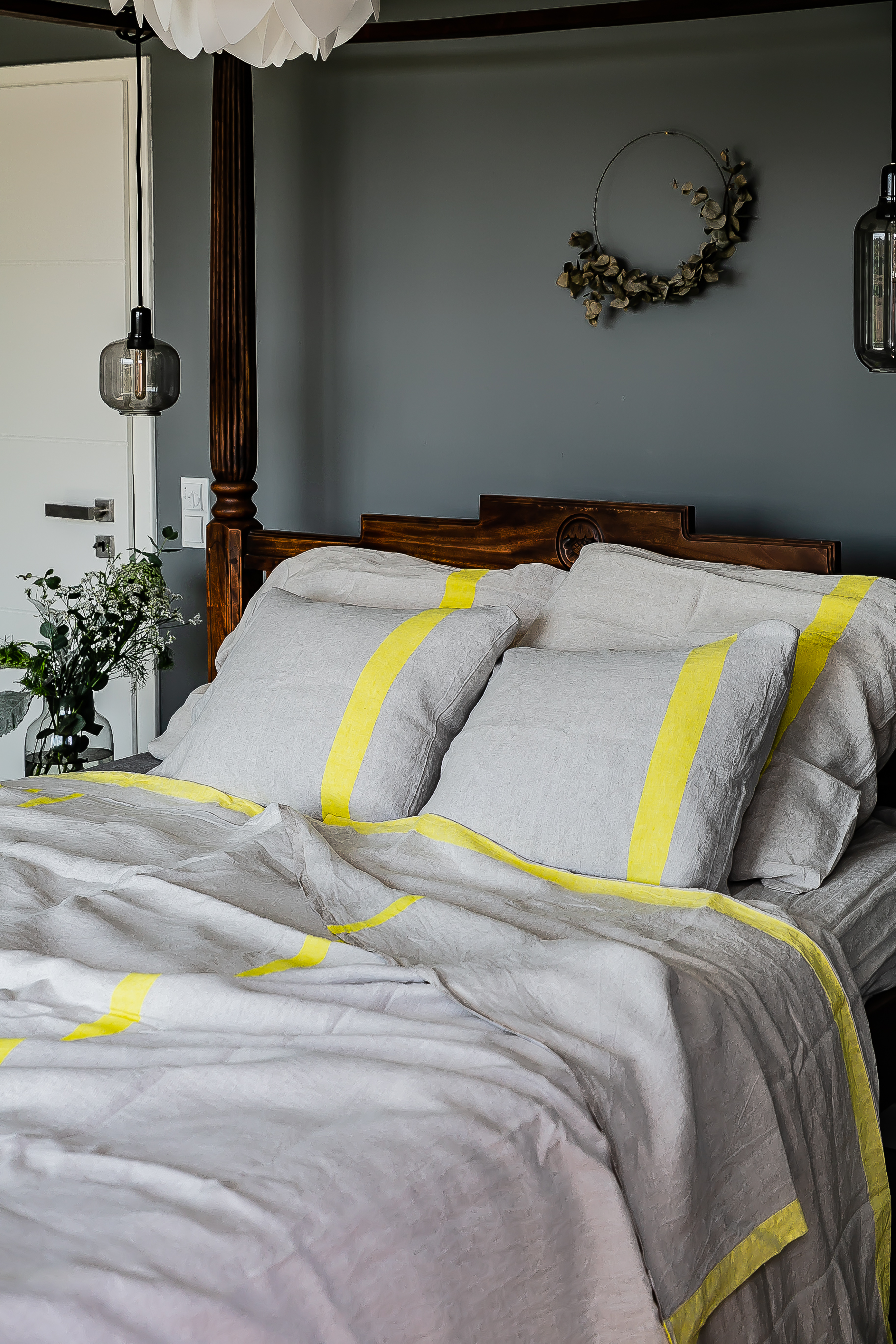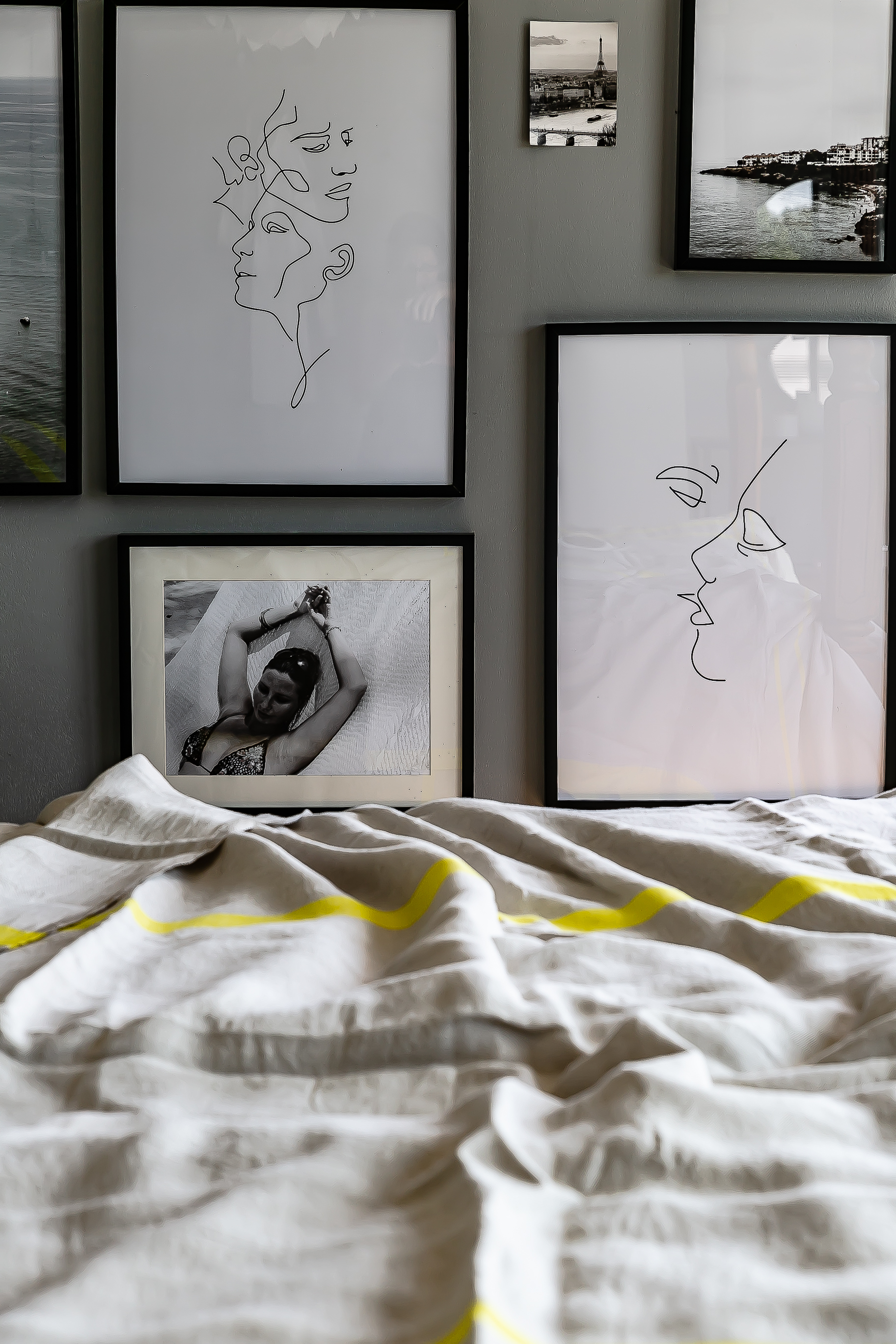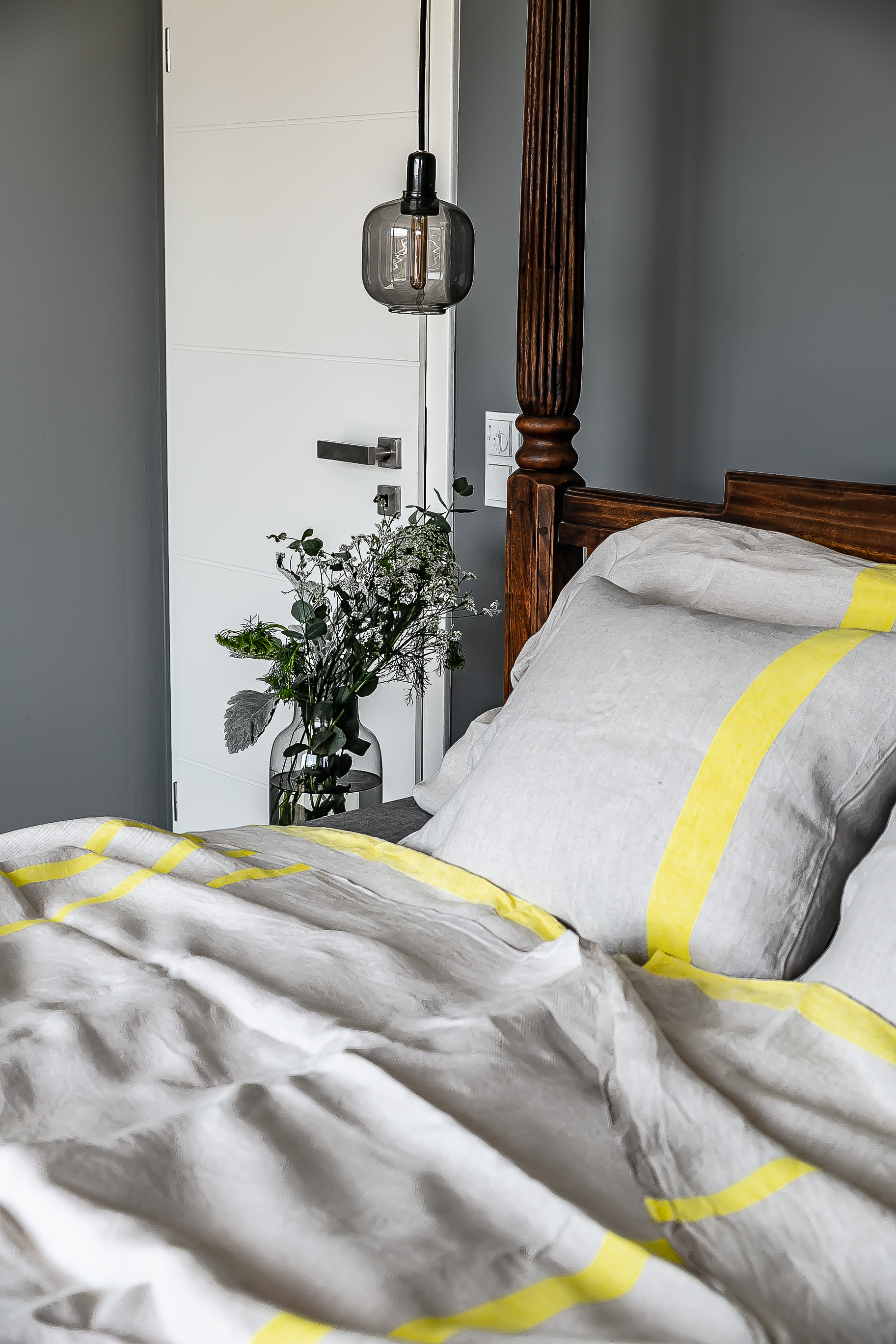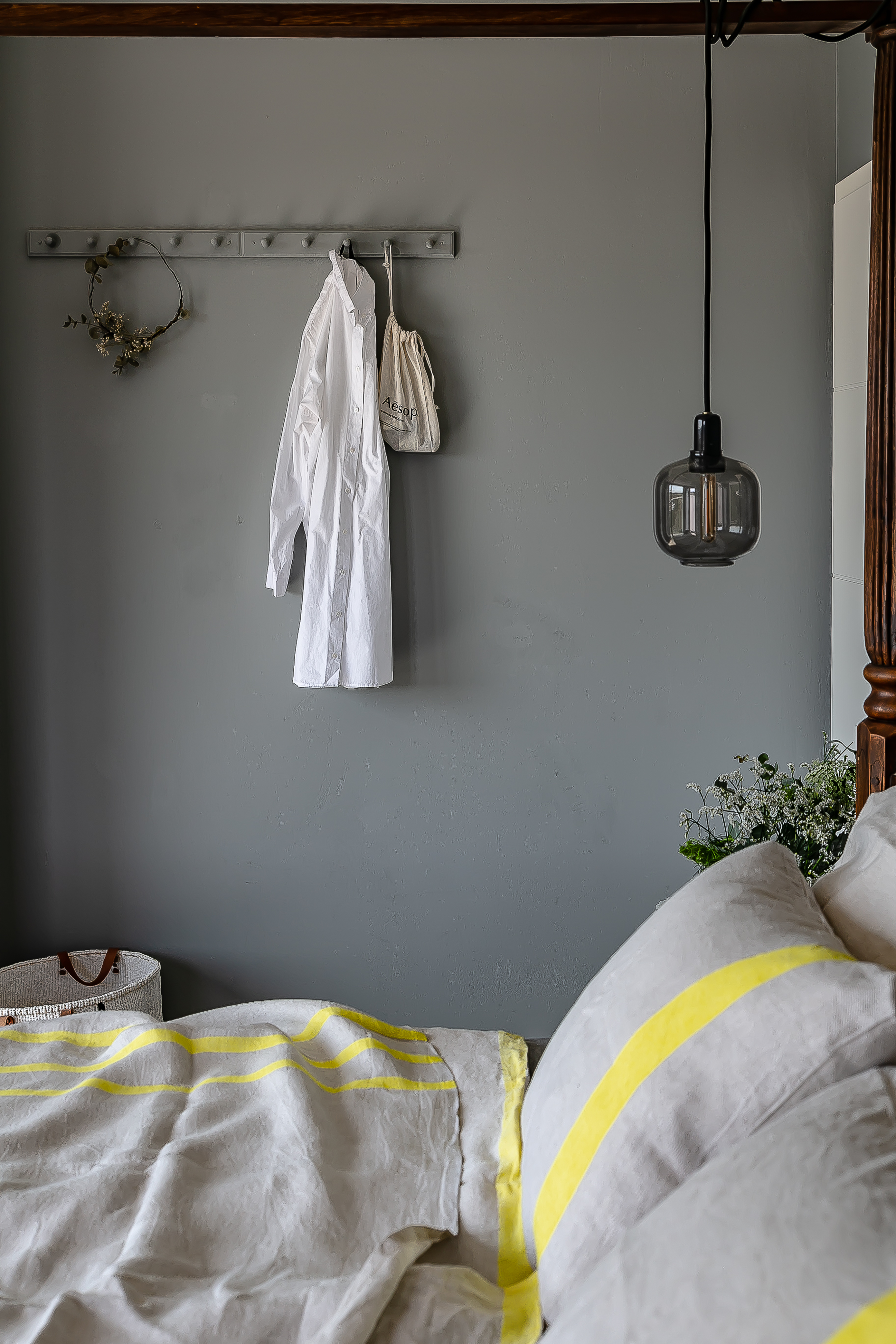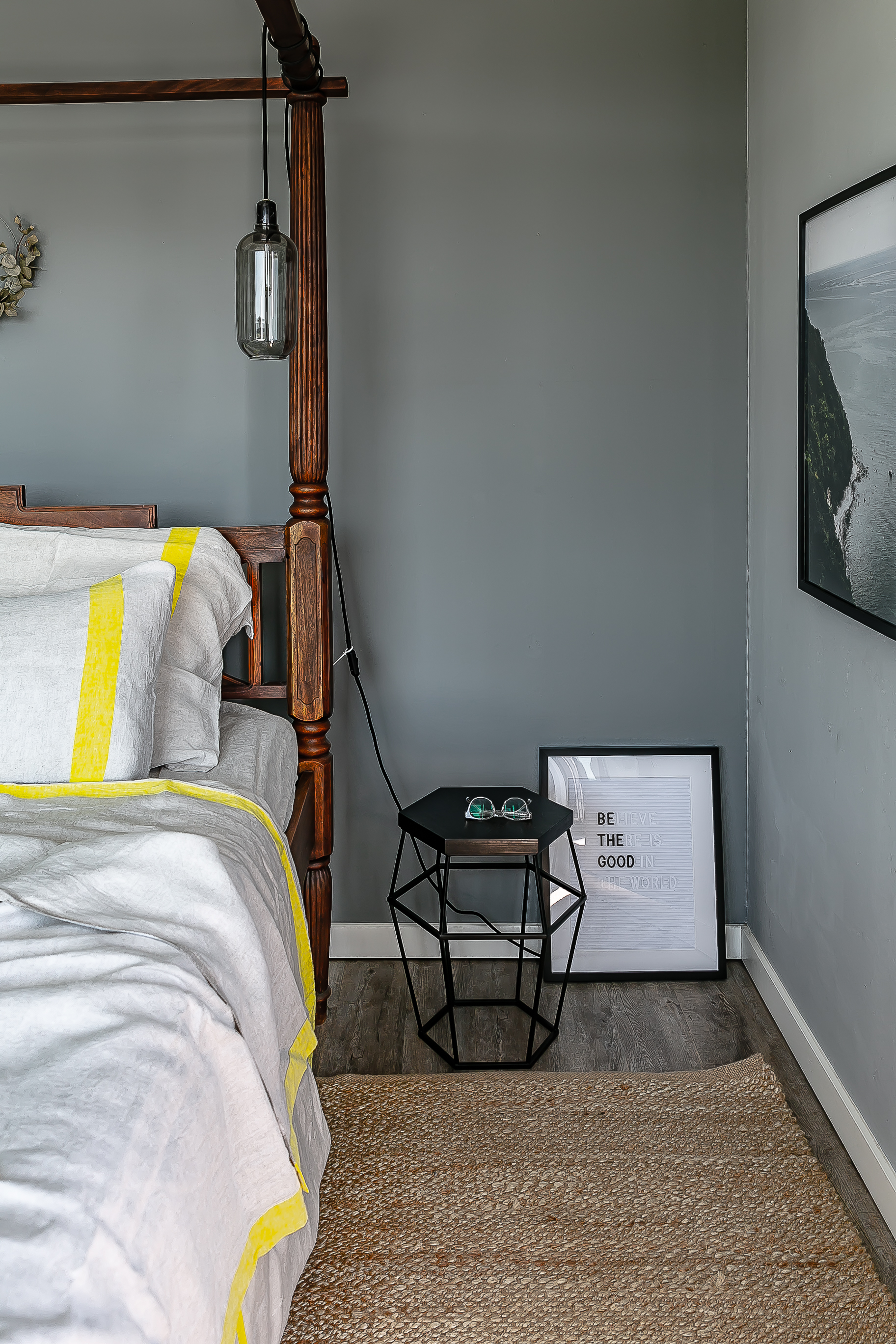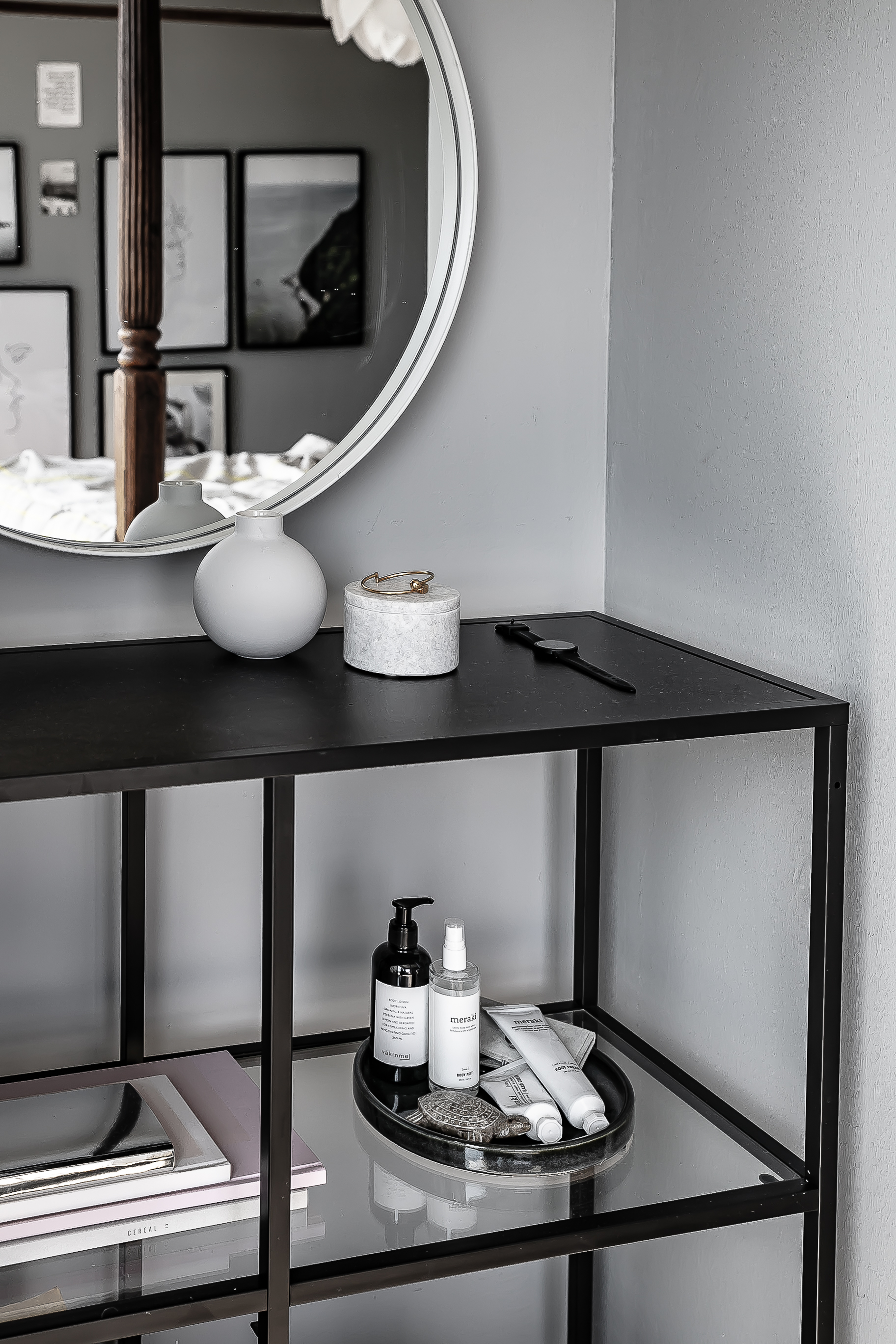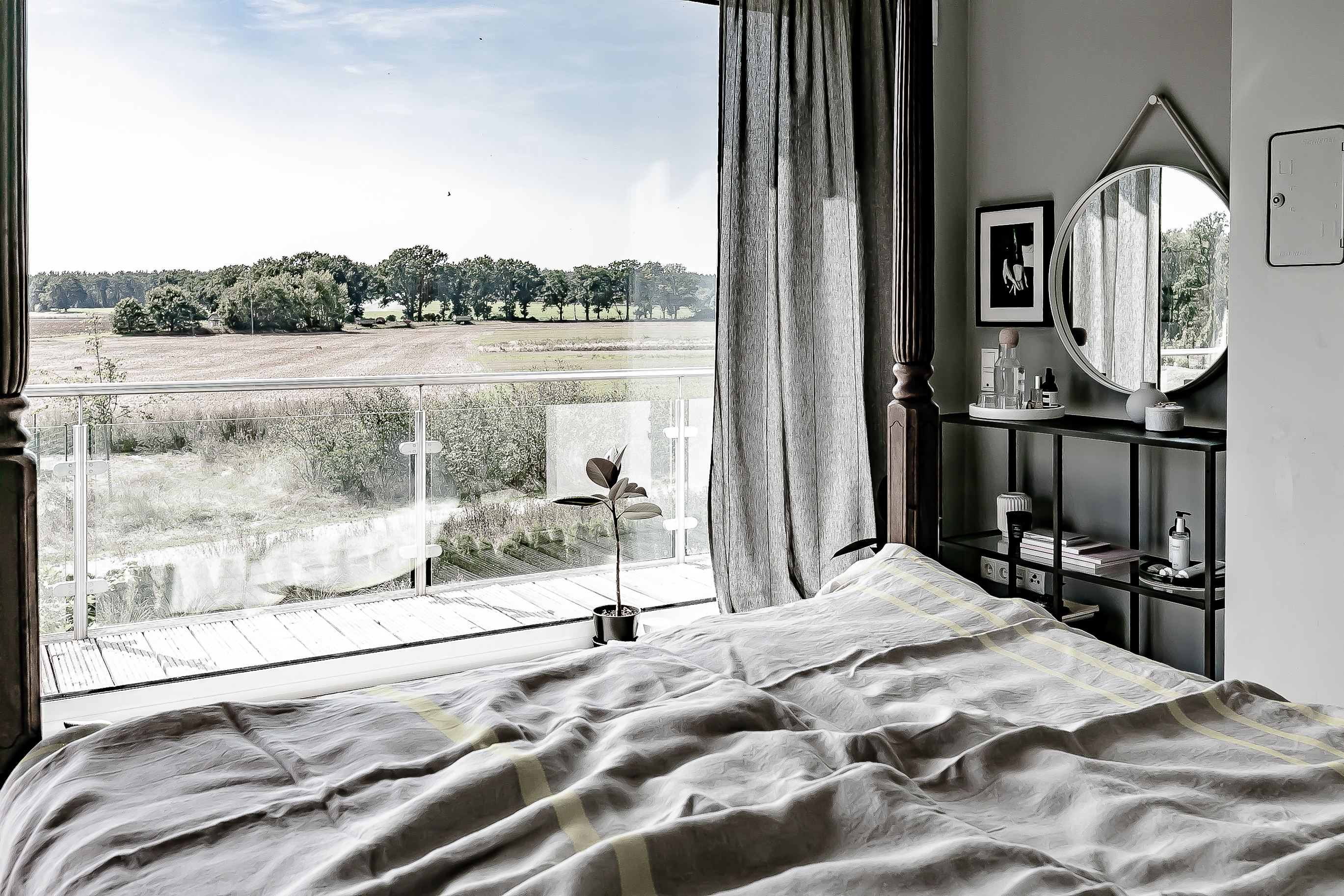 THE BATHROOM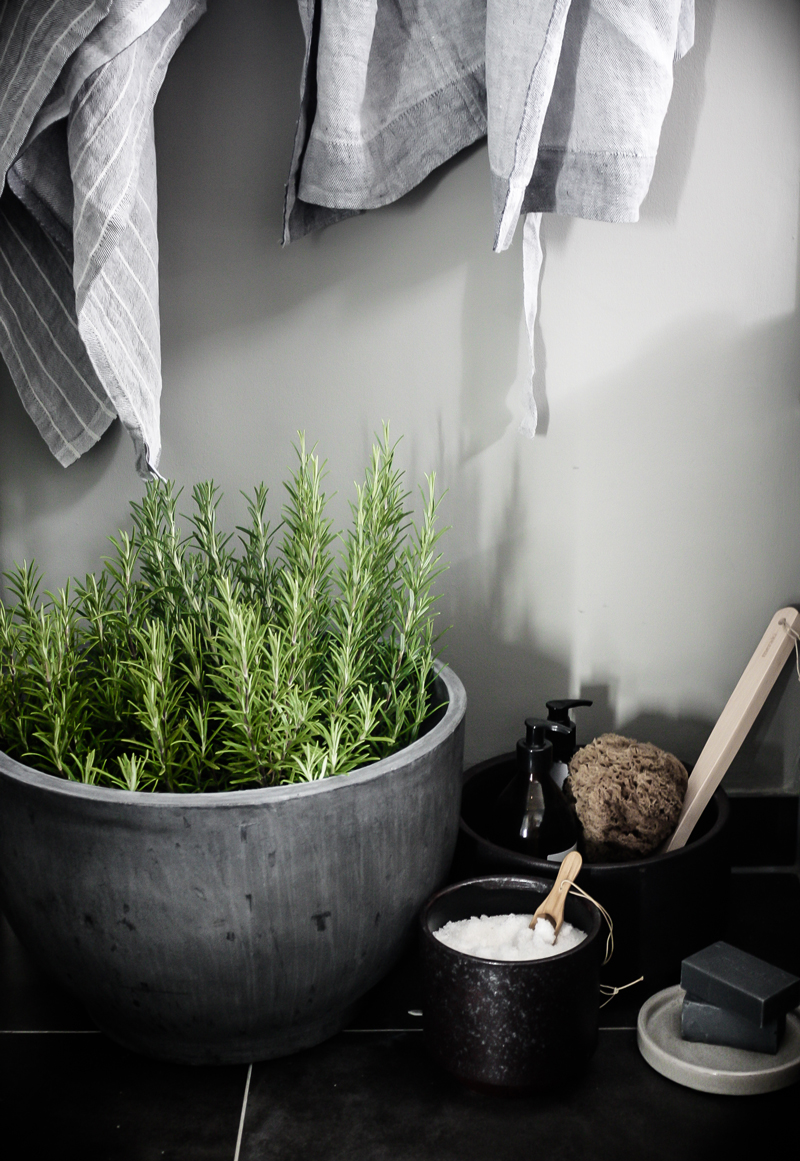 THE HOME OFFICE